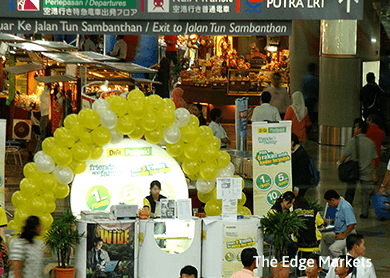 (June 17): Shoppers on the lookout for good deals would do well to take note of the recent tie-up between CIMB Bank and Eraman Malaysia with their "Spend and win" campaign.
Launched yesterday, the campaign will enable CIMB Bank card members to receive a 15% discount at Eraman retail and dining outlets, including Swarovski, Thomas Sabo, Oroton, Kipling, Barbara Rihl, Bibik Heritage, Gloria Jean's Coffee, Pasta Mania and Bar Metropole, among others.
"We want to rethink the airport experience to make it a lifestyle destination and a shopping haven," said Malaysian Airports Holdings Bhd MD Datuk Mohd Badlisham Ghazali.
Card members will be able to enjoy these discounts at Eraman duty free, and dining and retail outlets at various locations, such as Kuala Lumpur International Airport and KLIA2.
Other locations include Penang International Airport, Kota Kinabalu International Airport, Kuching International Airport and Sultan Ismail Petra Airport.
CIMB Bank Bhd CEO Datuk Sulaiman Mohd Tahir said that it was expecting 8 million card members, 4 million in Malaysia and 4 million overseas, to enjoy these benefits.
"As we have access to a lot of customers, especially from the Asean region, we are making it valuable for them to come to Malaysia because of the discounts they can enjoy," he said.
In addition to the discount, every RM250 that card members spend in a day entitles them to one entry in the "Spend and win - bring home great gifts wrapped in joy" campaign.
The top three prizes of the campaign, which runs till August 31, comprise holiday packages to Switzerland, Morocco and Greece.
The fourth to 10th winners will each get a 20-second trolley dash at selected Eraman outlets where they can grab all their favourite items within the given time frame.
The next 40 winners will receive Eraman vouchers worth RM350 and the other 50 winners will get Eraman vouchers worth RM200 each. – The Malaysian Insider