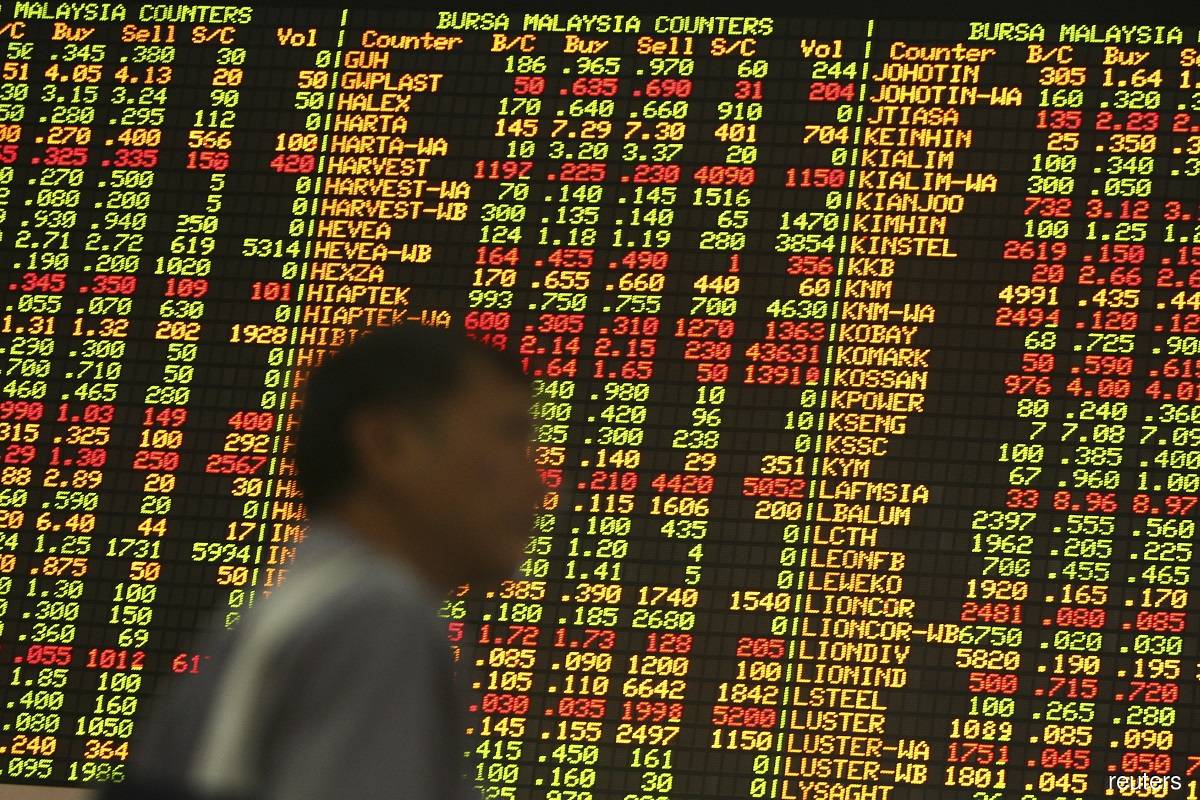 KUALA LUMPUR (Aug 7): Trading volume on Bursa Malaysia swelled above 18 billion units — the highest-ever level in the local stock exchange.
As of 3:52pm, the stock exchange saw its trading volume balloon to 18.1 billion, with the value of shares traded standing at RM7.06 billion.
However, the benchmark index FBM KLCI was only marginally higher at 1,585.41 points, up 0.2% or 3.16 points.
Market breadth was marginally negative with 542 decliners against 512 gainers, while 458 counters were unchanged.
Stocks set to reach a podium finish on the top actives list included Borneo Oil Bhd, Trive Property Group Bhd, and Eduspec Holdings Bhd.
All three were seeing trading volumes exceeding one billion shares.
Borneo Oil saw 2.46 billion shares change hands as at 3.52pm, which is nearly 40% of its share capital of 5.811 billion. The stock was buoyed by its announcement that there was a gold deposit that it was exploring in Pahang. However, Borneo Oil has yet to know the commercial viability of mining the precious metal there.
Trive saw 1.34 billion shares change hands, while Eduspec saw 1.16 billion shares traded.
Despite the heaviest trading volume seen on record, most indices on Bursa Malaysia were in the red. At the time of writing, only seven indices were in the green.
Leading this club of seven was the FBM FLG index, which was up by 3.01% or 490.59 points at 16,799.49 points. A close second was the FBM ACE index, with some 2.74% or 288.42 points up 10,811.59 points.