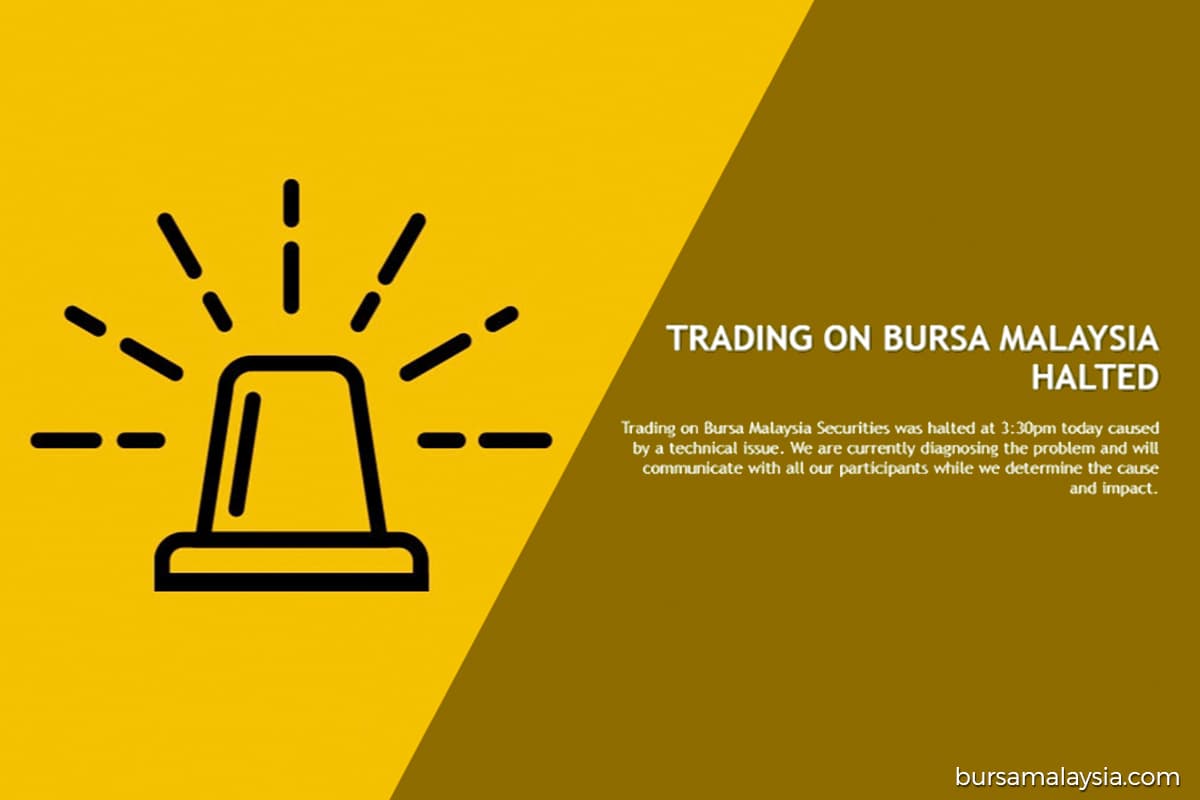 *Updated at 5.35pm with Bursa's latest media statement on trading resumption*
KUALA LUMPUR (July 16): Trading has halted on Bursa Malaysia since 3.30pm today, as the bourse regulator confirms that it has encountered a technical issue.
"Trading on Bursa Malaysia Securities was halted at 3.30pm today, caused by a technical issue. We are currently diagnosing the problem and will communicate with all our participants while we determine the cause and impact," Bursa wrote on its website. 
Prior to the announcement, brokers reported that trading platforms were frozen as rumours flew of massive turnover causing a technical glitch at Bursa.
As at 3.30pm, trading volume was at 9.28 billion, while turnover stood at RM4.14 billion.
In a subsequent media statement, Bursa said trading will resume as normal tomorrow (July 17), at 9am.
"The Exchange will not reopen the securities market for trading today. The last traded price will be used as the reference price. The matter is currently being investigated. The Exchange remains focused on ensuring there is minimal disruption to trading," it said.