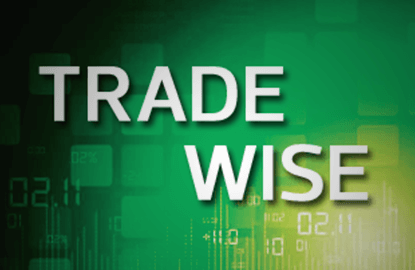 This article first appeared in
The Edge Malaysia Weekly
, on January 2 - 8, 2017.
WHILE an increasing number of companies are blaming their disappointing financial performance on the current economic slowdown, V.S. Industry expects to set new earnings records in the financial year ending July 31, 2017 (FY2017), as well as the following year.
"We hope our profits can revisit or even surpass the all-time high of RM132.7 million achieved in FY2015," managing director Datuk Gan Sem Yam tells The Edge.
He reveals that V.S. Industry's growth will be driven by new orders from its top three clients, namely Customer D (a British company best known for its high-powered vacuum cleaners), Keurig Green Mountain Inc (a US-based, hot beverage system company) and Zodiac Pool Systems Inc (a global manufacturer of pool and spa equipment). The three collectively contribute about 60% to the group's turnover.
Gan says V.S. Industry was recently awarded vertically integrated (VI) status by Customer D. It is believed that this is the first VI status in Malaysia to be given by the brand, which is globally renowned for its consumer electrical products.
"Over the years, Customer D has engaged five local contract manufacturers, including us. But going forward, we understand that it plans to work more with those that have VI status," he adds.
Based on V.S. Industry's box-built capacity, the company will be able to produce up to three million units of vacuum cleaners in 2017. Should Customer D place an order for this amount of machines, which it has the ability to do, it could translate into revenue of RM800 million to RM1 billion for V.S. Industry.
Customer D contributed 30% to the group's revenue in FY2016, while Keurig and Zodiac accounted for 25% and 5% respectively. Gan expects revenue earned from Customer D to continue to grow in line with the expectation of a higher order.
V.S. Industry is also looking for more new customers for its printed circuit board (PCB) assembly business. Gan says the group is now in talks with a European tyre manufacturer, which could be a customer for its complete VI manufacturing business in the future.
"We are one of the few local EMS (electronics manufacturing services) companies with in-house PCB and battery pack assembly capabilities. We provide one-stop complete EMS solutions to our customers," he explains.
V.S. Industry's revenue and profit recorded a five-year compound annual growth rate of 16% and 34% respectively between FY2011 and FY2016.
The earnings growth is reflected in its share price performance — the counter went from a low of 30 sen in early 2014 to a high of RM1.60 in December 2015. However, the stock succumbed to some selling pressure in 2016, falling to slightly below RM1.20, partly due to a lower profit after posting a record high in FY2015.
V.S. Industry is currently trading at a 12-month price-earnings ratio (PER) of 13.8 times and price-to-book value (P/BV) of 1.8 times. In comparison, its closest rival SKP Resources Bhd, which has a market capitalisation of RM1.5 billion, is trading at a PER of 17.5 times and P/BV of 4.1 times.
Gan opines that V.S. Industry's multiple of 14 times its earnings "is not high", given the company's bright prospects.
The group's revenue hit a record high of RM2.2 billion in FY2016, boosted by more orders from most of its key clients. Its profit, however, declined 11% to RM118 million, mainly due to one-off impairment losses and lower foreign exchange gains.
In line with its dividend policy to distribute at least 40% of its net profit, which is payable quarterly, V.S. Industry had declared a total dividend of 4.7 sen per share in FY2016.
However, the latest quarterly earnings results show that its net profit was down by 48% to RM33.5 million in the first financial quarter ended Oct 30, 2016 (1QFY2017) — from RM60.18 million in the previous corresponding period — despite reporting higher revenue.
Its quarterly revenue grew to RM680 million from RM612.46 million previously. Meanwhile, its earnings per share shrank to 2.86 sen from 5.22 sen the year before.
V.S. Industry explains that the lower quarterly earnings were mainly due to the high initial start-up cost incurred by its Malaysian operation in preparation of the upcoming substantial box-built order for the second half of FY2017.
In addition, the company registered a net foreign exchange loss of RM400,000 during the quarter under review, against a net foreign exchange gain of RM14.6 million in the previous corresponding quarter.
The counter closed at RM1.38 last Wednesday, giving the company a market capitalisation of RM1.61 billion.
Sixty-year-old Gan, who joined V.S. Industry in 1982, aims to almost double its market capitalisation to RM3 billion within the next five years.
According to him, the company's future growth and targeted market capitalisation are underpinned by new and growing substantial orders from its existing clients.
"The target [market capitalisation] of RM3 billion is achievable if our key customers continue to work with us, as our market capitalisation is expected to grow in line with our profits," says Gan.
V.S. Industry is jointly controlled by Gan and his brother-in-law Datuk Beh Kim Ling, the company's executive chairman. The Beh family holds a 20.6% stake, and the Gan family, 7%.
According to the ranking published by Manufacturing Marketing Insider, V.S. Industry is the fourth largest EMS provider in Asean, as well as one of the top 50 EMS corporations in the world.
The group manufactures products such as vacuum cleaners, coffee brewers, robotic pool cleaners, air purifiers and automatic paper dispensers for its clients. They come from various industries, including consumer electronics, automotive, medical devices and industrial automation machinery, and from regions and countries such as Europe, Japan and the US.
Based in Senai, Johor, V.S. Industry also operates factories in Zhuhai, China; Jakarta, Indonesia; and Hanoi, Vietnam. The group has a combined built-up space of three million sq ft in the region. But the Malaysian operation remains its bread and butter, contributing 69% and 96% to its revenue and profit before tax respectively in FY2016.
V.S. Industry provides VI manufacturing services and has four key divisions, namely tooling, plastic injection, PCB assembly and complete product assembly.
VI is the combination of two or more stages of production in one company that would otherwise have been operated by separate companies. It can reduce transport costs, provide better supply chain control and enable effective cost control.
V.S. Industry's 43.7%-owned unit, V.S. International Group Ltd, which is listed in Hong Kong, was recently awarded a RM100 million 12-month contract by NEP Holdings (M) Bhd to manufacture its Diamond brand of household water filtration systems at the Zhuhai plant.
It is noteworthy that V.S. Industry completed a deal to acquire a 20% stake in NEP Holdings for RM60 million cash in November 2016.
NEP Holdings commands 30% of the market in Malaysia and Hong Kong, and more than 20% in Singapore. The company saw a net profit of RM29 million on turnover of RM185 million in the financial year ended June 30, 2016 (FY2016). It has provided a profit guarantee of RM40 million for FY2017.
Gan says NEP Holdings, which aims to sell four million units of water filtration systems in the next five years, including two million in China, will award all new manufacturing orders to V.S. Industry. The latter will also undertake equity accounting on NEP Holdings' profit.
"Diamond is a widely recognised brand in the Asian markets, but they (NEP Holdings) do not have the technical support and manufacturing capability. When V.S. Industry was introduced to them [in 2016], they realised that we would be able to help them expand their business," Gan remarks.