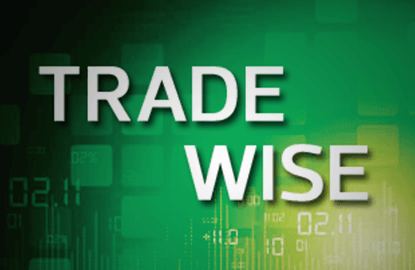 This article first appeared in The Edge Malaysia Weekly, on January 11 - 17, 2016.
IT has been nine months since the Goods and Services Tax (GST) was implemented in April last year. Some economists anticipated that the knee-jerk reaction by consumers — to spend less — would eventually normalise after a few months as they become accustomed to the higher prices.
While Malaysians are getting used to the GST, they have also been hit badly by the weakening ringgit that has eroded their purchasing power. This was probably one thing that the experts did not anticipate — the rapid decline of the ringgit against the US dollar since 2015 that has led to people tightening their purse strings even more and the Consumer Sentiment Index to dip to new lows each quarter.
Based on the latest available reading by the Malaysian Institute of Economic Research (MIER), consumer sentiment for the third quarter of 2015 dipped to another low of 70.2 points. In 2015, some were hopeful that 2016 would be a year for a consumer sector recovery theme play in the stock market, given that the GST impact should have normalised.
But looking at the current state of the ringgit, will that be possible?
At present, analysts and fund managers are neutral on the consumer sector.
Kenanga Research opines in a report that the slump in consumer sentiment may bottom out with the year-end festivities and school holidays that have just ended and believes that these activities could assist with the normalisation or acclimatisation of consumer behaviour to GST implementation.
Inter-Pacific Securities head of research Pong Teng Siew says there has been a slight spending recovery since last October, aided by the festive season. "Since many held back on spending since the implementation of GST, consumers would have had extra to spend during the festive period," he says.
However, he acknowledges that consumers' purchasing power has been slashed given the ringgit's slide as goods have become more expensive. "I'm not sure if they can sustain spending for the first half of 2016," he says.
Naturally, retailers were the hardest hit last year as the public cut down on what is considered discretionary spending. For example, Padini Holdings Bhd saw its net profit shrink 11.8% to RM80.23 million despite a 13% increase in revenue to RM977.9 million for the financial year ended June 30, 2015. Net profit was impacted because gross margin was flat — the fashion apparel company did not raise prices post-GST, choosing to absorb the 6% tax. However, its fourth quarter earnings has shown signs of recovery.
Departmental stores Aeon Co Bhd and Parkson Holdings Bhd also saw declines in net profit and only a marginal increase in revenues.
Aeon's cumulative nine-month revenue rose 4.6% but net profit fell 30.8% as it incurred higher operating costs and higher interest expense. TA Securities Research notes that Aeon increased promotional and advertising activities to stimulate demand.
Meanwhile, Parkson's Malaysian retail segment saw revenue gaining 0.1% while net profit contracted 74.7% for the financial year ended June 30, 2015. Same-store sales growth continue to linger in negative territory for Parkson, which attributes its performance to the slowdown in retail spending.
However, Kenanga Research takes the view that sales momentum in the retail sector would pick up from the end of last year and right into the Chinese New Year festivities.
"Advertising and promotional activities are expected to be aggressive as retailers aim to continue keeping themselves visible to consumers since the diminishing of consumer spending after GST implementation in April 2015. That being said, we foresee a possible net earnings growth with little impact on margin compression in lieu of higher growth in top line sales against operating costs this season," says Kenanga Research.
Perhaps, a little glimmer of hope for investors looking for a recovery among retailers can be seen in Padini's first quarter ended Sept 30, 2015. The fashion retailer saw its revenue increase 18.9% to RM269.57 million from RM226.75 million a year ago while net profit saw a whopping 65.4% recovery to RM31.83 million from RM19.24 million previously. Padini says it saw higher turnover at its outlets thanks to the Hari Raya season while net profit recovered due to a change in pricing policy and merchandising strategy.
Padini's share price climbed up as much as 26% to RM1.98 on Dec 21, 2015, after the announcement of its first quarter results on Nov 26, before settling at RM1.89 last Friday.
Nevertheless, the test for retailers should come soon. Areca Capital CEO Danny Wong opines that there is a possibility of imported inflation kicking in over the next few months, and the pressure could be felt especially after the Chinese New Year festive season in February. Last Friday, the ringgit was trading at 4.369 against the US dollar.
While the retailers suffered in 2015, the same cannot be said about the food and beverage (F&B) manufacturers. F&B players made decent profits and some, such as Dutch Lady Milk Industries Bhd, even outperformed.
Interpac's Pong says that many of these counters have benefited from weak commodity prices while the export-oriented F&B manufacturers had the advantage of the weak ringgit to ride on.
"These advantages are only temporary and they will pass. They cannot rely on the weakness of the ringgit forever," says Pong.
Areca's Wong concurs. He urges caution when investing in these export-oriented companies. Investors have to determine if the profits were mostly driven by foreign exchange gains or whether the profits were really due to a surge in volume, indicating increased demand, he adds.
Some of Pong's picks from the consumer sector include the export oriented frozen paratha maker Kawan Food Bhd which has seen increase in demand for its products in its export markets and has also benefited from the weak ringgit.
Kawan Food's net profit for the third quarter ended Sept 30, 2015 more than doubled to RM12.36 million from RM5.77 million a year ago while its revenue increased 13% to RM43.21 million from RM38.23 million previously.
Pong also mentions that he likes Yee Lee Corp Bhd and its associated company Spritzer Bhd. Yee Lee was made the new exclusive distributor of Red Bull energy drinks in Malaysia last year and, alongside its other agency products, this has helped lift the company's trading division profits by 70% to RM1.7 million from a year ago.
In the third quarter ended Sept 30, 2015, Yee Lee's revenue increased 13.7% to RM197.81 million from RM173.96 million previously while net profit gained 41.6% to RM8.53 million from RM6.02 million previously.
Meanwhile, Spritzer chalked up a decent net profit of RM7.3 million from RM6.67 million a year ago for the first quarter ended Aug 31, 2015. Revenue was also up by 6.9% to RM66.66 million from RM62.38 million previously. This came on the back of increased sales volume.
That said, Wong opines that the consumer sentiment and the consumer sector should improve this year but the strength of the recovery would be much dependent on the movement of the ringgit.