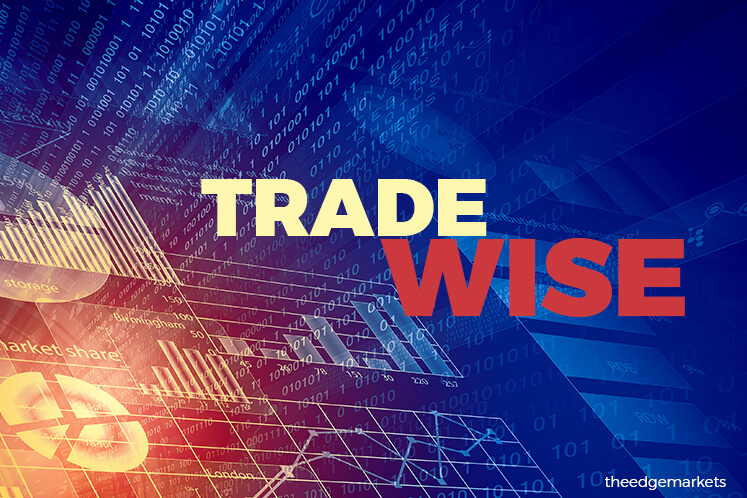 This article first appeared in
The Edge Malaysia Weekly,
on March 27 - April 2, 2017.
THE positive performance of global equities, an improved corporate earnings outlook, firmer commodity prices and an undervalued ringgit combined to fuel the local bourse recently. But the general election has been a recurring theme as investors look towards the 14th edition (GE14) — which must be held by August next year — for clues on where the market is headed.
The election theme has been making its rounds since late last year, with several companies that are said to be politically linked — for example, KUB Malaysia Bhd, Felda Global Ventures Holdings Bhd and Utusan Melayu (M) Bhd — rallying between 32% and 52% year to date.
Some fund managers and analysts contacted by The Edge say that this time around, the election rally may be more remarkable than the previous ones due to several feel-good factors.
"I think the election rally started in January this year. It could be more significant than the previous rallies because the Malaysian market has been lagging behind its regional peers," says KAF Investment Funds Bhd chief investment officer Gan Kong Yik. He adds that the FBM KLCI has registered negative yearly returns for three consecutive years since 2014 — a first for the local bourse in the last 20 years.
Gan believes that the market has been oversold, which means that its downside risk can be largely contained by government initiatives to roll out infrastructure projects, improving public sector wages and the expected recovery in domestic consumption.
His views are shared by Areca Capital Sdn Bhd CEO Danny Wong, who sees more government-linked counters rising further, given that the pre-election rally only began early this year.
According to a fund manager with a foreign research house, the pre-election rally may become obvious in the third quarter of the year amid expectation that the Parliament would be dissolved after the end of the SEA Games on Aug 31. "If Parliament is dissolved in September, there will be profit-taking. The uncertainty is expected to continue until the end of the election," he says.
Hong Leong Investment Bank's head of retail and equity research, Loui Low, has projected that the FBM KLCI will hit 1,760 to 1,770 points in the near term based on technical analysis and the benchmark's recent momentum.
He recalls that the US subprime mortgage crisis — which worsened after GE12 in 2008 — sent the FBM KLCI reeling. However, in 2013, the market traded sideways prior to the election as the funds did not like the political uncertainty. But soon after the election was over, in 2014, the index headed for the 1,900-point level.
The FBM KLCI closed at 1,745.75 points last Friday.
Nevertheless, not every fund manager feels that an election rally is under way. While there has been anticipation that GE14 will be called sometime this year, Parliament will be automatically dissolved in late June next year, and the election will have to be held within the next two months.
With the timeline for GE14 stretching into 2018, Fortress Capital Asset Management (M) Sdn Bhd CEO Thomas Yong says it is premature to assume that a pre-election rally is building up. "I don't think foreign funds come in anticipating a pre-election rally because for them, an election is actually an added risk rather than a bonus."
According to MIDF Research, foreign participants have recently surged to a level not seen since May 2013. Foreign investors purchased a whopping RM1.7 billion net in the week of March 13 to 17.
Apex Investment Services Bhd CEO Clement Chew, who believes GE14 will only be held next year, is also taking a cautious stance as valuations will trend upwards, making it harder for the market to rally when price-earnings ratios are already high.
"In fact, if the market is rallying now, it may nullify the impact when the election does take place. If the election adds to the excitement, it is a bonus. But it has not been the basis for our view. The FBM KLCI at 1,800 points can be fundamentally justified," he says, adding that based on past election results, the market has tended to perform better after polling day, which makes sense because the uncertainty is removed and investors can focus on the fundamentals.
MIDF Research's data shows that during GE13, the inflow of foreign funds was lower after the Parliament was dissolved and during the campaign period. Inflow was higher in the week after the election results and followed by a consecutive net outflow for a few weeks.
"[This time around], we think the outflow from the equity market will be remote, unless for reasons related to profit-taking, our market's upward movement reaches levels that can't be supported by fundamentals or if geopolitical risks [emerge]," says MIDF Research deputy research head Mohd Redza Abdul Rahman.
Indeed, it would seem that in the recent rally, many election plays have been running ahead of their fundamentals. Although it is still not too late to jump on the bandwagon, some fund managers and analysts prefer counters with sound fundamentals. "We believe the construction and infrastructure sectors could be the main beneficiaries [of government spending]. Companies that could possibly benefit from this would be those like Gamuda Bhd. They are well supported by their strong fundamentals and we believe they are on the right growth trajectory," KAF's Gan says.
Gamuda has risen 11% year to date and closed at a five-year high of RM5.29 last Friday.
The CEO of a local fund house, who prefers to stay anonymous, believes George Kent Bhd and Cahya Mata Sarawak Bhd have the potential to run because of their perceived political connections. George Kent, which has gained 28% year to date and ended at a five-year high of RM3.89 last Friday, is still 22% lower than its 12-month consensus target price of RM4.73. Cahya Mata Sarawak, which has appreciated 8% year to date and closed at RM4.30 last Friday, is 10% lower than its 12-month consensus target price of RM4.73.
The CEO also opines that investors should look beyond the conventional election plays as the China effect has emerged as an interesting angle to look at. He cites the launch of the Digital Free Trade Zone in Malaysia last Thursday by Alibaba Group Holding Ltd founder Jack Ma.
He expects Prestariang Bhd, which had signed an MoU with Alibaba Cloud — the cloud computing arm of Alibaba Group — in February to gain from the focus on digital play. Last Friday, Prestariang closed at RM2.20, still offering a 28% upside to analysts' median target price of RM2.81.
For pure election plays, a fund manager with a foreign fund house says Media Prima Bhd, UEM Sunrise Bhd, Destini Bhd and Datasonic Group Bhd may see some interest going forward. Media Prima shares have not run unlike its politically linked peer Utusan Melayu, which has climbed 35% year to date. The fund manager sees UEM Sunrise, whose earnings have been supported by land sales, as a rotational election play.
As for Destini and Datasonic, he believes they may continue to be supported by government projects.
Apex's Chew believes that media stocks are a clear play on the election because they benefit directly from higher advertising spend and readership. Thus, his top pick is Star Media Group Bhd, which is also supported by its 7% dividend yield.
"Companies like Felda Global are situational and may do well before the election," he says.