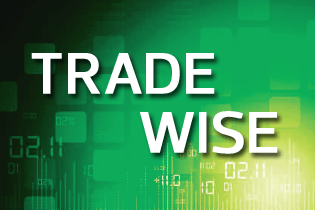 LAST FRIDAY, state-owned MISC Bhd finally laid to rest all the speculation that it was looking to sell its wholly-owned subsidiary AET Tanker Holdings Sdn Bhd, a leading petroleum vessel operator in the US Gulf Coast, to Teekay Tankers Ltd.
The shipping company broke its silence after a week, saying, "In response to recent market speculation, MISC confirms that petroleum shipping is a core element of its current and ongoing business and, as such, has no plans to divest itself of its petroleum tanker subsidiary", referring to the rumoured sale of AET.
This response — much clearer than the one issued earlier in the week that "MISC is not in a position to comment on Teekay's business plans" — should put an end to the speculation.
Nevertheless, MISC's shares, which have been climbing steadily since early 2013, soared to a record high of RM9.35 last Friday from RM7.20 in January — up nearly 30% year to date.
The excitement could have been created by the over US$2 billion price tag on AET's fleet of 72 tankers, according to online platform VesselsValue.com. Had the sale materialised at this estimated price, more than RM7 billion cash or RM1.57 per share would have been added to MISC's coffers.
A shipping industry veteran acknowledges that he had heard that Teekay was looking at AET. "Teekay is a well-run company, its management is good and it could be looking to beef up its fleet," he says, adding though that he was not sure if MISC was interested in selling.
AET chief executive Hor Weng Yew was quoted by the media as saying, "Industry participants talk about mergers and acquisitions all the time but one shouldn't believe in rumours." He said AET was continuously renewing its fleet.
"Financial returns have picked up for tanker owners and operators globally in recent months but the outlook is still not conducive for investing in fleet expansion.
"Earnings have improved but from the investment perspective for the long term, they are still not good enough," Hor was quoted by energy and metals information provider Platts as saying on the sidelines of an international oil pollution conference organised by Singapore's Maritime and Port Authority.
Nevertheless, rumours of AET being up for sale are not surprising, considering MISC's penchant for asset disposal and the difficult environment in which AET is operating.
Indeed, AET posted losses in its financial year ended Dec 31, 2012 (FY2012) and FY2013. It suffered an after-tax loss of RM555.8 million on revenue of RM2.5 billion in FY2013. Its financial performance was almost identical the year before — an after-tax loss of RM553.6 million on revenue of RM2.6 billion.
As at Dec 31, 2013, AET had non-current assets of RM9.4 billion and current assets of almost RM1.2 billion. Long-term liabilities stood at RM5.6 billion while short-term debt commitments amounted to RM711.2 million.
Looking at AET's financial performance, it actually makes sense to sell the company.
An analyst with a local brokerage firm offers a possible reason for MISC to hive off AET — a weak lightering market in the US, which is key to the latter.
Lightering is the transfer of cargo — in this case, oil — to a facility onshore from a small vessel. An example would be an Aframax tanker removing cargo from a very large crude carrier (VLCC). Of AET's 72 vessels, 48 are Aframax tankers that are usually involved in lightering.
In the US, the Louisiana Offshore Oil Port is the only facility at which a VLCC can berth, so lightering is needed to transport crude oil to the onshore refineries.
AET has been a victim of the contraction in the US oil imports in recent years, due partly to the development of unconventional energy — shale gas, of which the world's largest economy has ample supply.
Data from the Energy Information Administration (EIA) indicates that the US imported 9.2 million barrels of crude oil per day in 2010 but only 7.3 million per day last year — down almost 21%.
According to EIA, 27% of the petroleum consumed by the US was imported last year, the lowest level since 1985. Petroleum includes crude oil and gasoline, diesel fuel, heating oil, jet fuel, chemical feedstock, asphalt, biofuel (ethanol and biodiesel) and other products.
While Teekay has also been adversely affected by the lower oil imports of the US, it posted a net profit of US$33.9 million on revenue of US$235.6 million in FY2014. As at Dec 31, 2014, Teekay had US$162.8 million in cash, which means it would have borrowed heavily to acquire AET.
In terms of fleet size, Teekay is smaller with a fleet of 32 vessels. The acquisition of AET would have expanded its fleet substantially — by about three times.
In fact, in 2003, when MISC purchased AET for US$445 million, the latter's fleet size was the same as Teekay's. On top of that, MISC funded a US$75 million dividend from AET to Neptune Orient Lines, the company that had owned AET.
Later, MISC transferred its crude petroleum tanker assets to AET, expanding the latter's fleet to more than 50 vessels and forming assets worth in excess of US$2 billion.
Had MISC sold AET, its fleet would have been reduced to about 60 ships, almost half of them liquefied natural gas (LNG) tankers and a quarter of them offshore floating facilities.
In FY2014 ended Dec 31, MISC registered a net profit of RM2.2 billion on almost RM9.3 billion in sales. Its energy-related shipping division accounted for 67% or RM6.23 billion of the group's revenue and 81% of its operating profit of RM1.84 billion.
For some analysts, MISC without AET, and only its LNG tankers and 66.5%-owned fabricator Malaysia Marine and Heavy Engineering Bhd (MMHE), would be "unexciting", considering that the latter is not performing well.
MMHE has been dogged by a lack of jobs, which is surprising, considering that MISC is 62.7%-controlled by national oil company Petroliam Nasional Bhd (Petronas). In its final quarter of 2014, MMHE registered a meagre profit of RM16.5 million on revenue of RM508.3 million.
"MMHE is not competitive, so while its parent (Petronas) gives it jobs, this is not often or consistent enough," says an analyst.
MISC's management would also have to be more aggressive and proactive if it did sell AET. "MISC is lethargic and was slow to exit the container business … it left at the end of 2011 but container shipping was already in a downturn after the 2008 global financial crisis. In three years, the ships aged as well," says the analyst.
At the end of last year, MISC sold its 15.7% stake in NCB Holdings for RM221.9 million or RM3 per share. While the selling price was at a premium to NCB's trading price at the time, the stock had not traded lower in four years and last traded at the RM3 level in mid-2011 and above RM4.80 in mid-2014.
The analyst opines that perhaps it is best for MISC "to stick with AET and ride the cyclical shipping waves together".
This article first appeared in The Edge Malaysia Weekly, on April 27 - May 3, 2015.