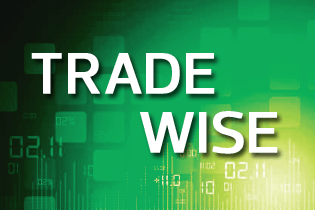 AIRASIA group CEO Tan Sri Tony Fernandes insists that the long-haul, low-cost business model of AirAsia X Bhd, which is in the midst of raising RM500 million from shareholders, is commercially viable.
He says the financial losses that it suffered in the past 12 months were due to the big fare war started by Malaysian Airline System Bhd (MAS), which also lost money in it.
"AAX is a great company that was screwed up by [the fare war started by] MAS," Fernandes tells The Edge.
"They [MAS] lost RM1.2 billion and sold below our costs, leave alone their costs. If MAS sells tickets below our prices, who is going to fly with us [AirAsia X]?" he asks.
AAX's shares have lost 50% since the airline made its debut on Bursa Malaysia in July 2013 at an initial public offering price of RM1.25. They closed at 43.5 sen last Thursday, down 36% or 23.5 sen year to date.
Nonetheless, AAX is not the only airline that has experienced declining yields, but the whole Malaysian aviation industry, especially  since Malindo Air's entry in 2013.
Additionally, MAS was at the time starting to expand following the conclusion of a restructuring phase. The full-service carrier added capacity faster than AirAsia during the period.
But the MH370 and M17 tragedies presented the national carrier with fresh challenges and its reputation was tarnished.
To keep its load factor up amid falling demand, MAS offered steep discounts across the network, which enabled it to win back some passenger volume from the low-cost carriers, especially AAX, which operates a fleet of Airbus A330s and serves routes that overlap those of MAS, including to Australia, China and Japan.
The cut-throat competition caused a severe margin squeeze among the local airlines, although some analysts say this proves that MAS could be a serious threat to the low-cost carriers if it gets its act together and improves its cost efficiency.
AAX fell deeper into the red in its financial year ended Dec 31, 2104, with net loss swelling to RM519.35 million from RM88.26 million in FY2013 due to soaring operating expenses.
Revenue per available seat kilometre (RASK) declined 0.3% from 12.06 sen to 12.02 sen in FY2014 while load factor was flat at 82% versus 82.1% in FY2013. The tough environment caused AAX's average passenger fare to decline 6.5% to RM460.12 in 4QFY2014 from RM492.32 a year ago
The losses have forced AAX's shareholders, especially Fernandes and his partner Datuk Kamaruddin Meranun, to pump in fresh capital through a rights issue to keep the airline afloat. Fernandes has a deemed interest of 33.7% in AAX while Kamaruddin has 39.7%.
The rights issue and a private placement are expected to raise up to RM500 million, which is enough to sustain AAX's operations for a year.
The proposed rights issue is on the basis of one new share for every two existing shares held to raise just under RM400 million. The proposed private placement of 10% of the enlarged issued and paid-up capital of AAX will raise another RM100 million.
Besides strengthening its balance sheet, the low-cost carrier is also undergoing a management reshuffle with the exit of CEO Azran Rani Osman, who has been replaced by interim CEO Benyamin Ismail, previously the group head of investor relations at AirAsia.
AAX was the litmus test for investor confidence in the long-haul, low-cost carrier segment of the aviation industry.
Nonetheless, Fernandes stands firm on the viability of AAX's unproven business model. His confidence though has proved costly to him and Kamaruddin. As the main shareholders of AirAsia X, they will have to fork out a substantial amount for full subscription of their rights entitlement.
It is noteworthy that AAX has seen many rounds of capital injection since its inception in 2007.
The first round was Sir Richard Branson's subscription of a 20% stake in the low-cost carrier; the second was a private placement in 2008 that brought in Manara Consortium and Orix Group; and the third, a rights issue involving most of the shareholders.
Subsequently, AAX proposed to make a US$200 million (RM616 million) Islamic bond issue but postponed the plan by at least 12 months.
The proceeds from the sukuk issuance were meant for the purchase of two planes to fly the London and Paris routes but the airline withdrew from these routes in 2012.
Virgin Group's exit from AAX in 2012 also raised questions about the airline's long-haul business model.
In its defence, its former CEO Azran Osman-Rani, in an interview with The Edge, had said Virgin's exit was not motivated by  issues arising from the long-haul business model.
He said the fact that Virgin's shares in AAX were bought over by existing shareholders AeroVentures Sdn Bhd and AirAsia, which have since increased their stakes in the airline, signals their commitment.
AeroVentures is controlled by Fernandes, Kamarudin and several other prominent Malaysians.
This article first appeared in The Edge Malaysia Weekly, on May 4 - 10, 2015.