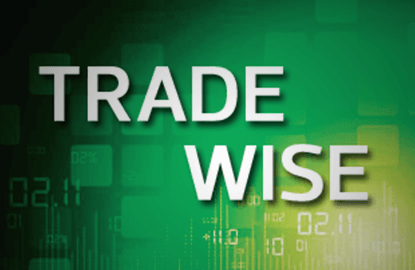 This article first appeared in The Edge Malaysia Weekly, on October 19 - 25, 2015.
MANY may be surprised to hear that self-adhesive label manufacturer Komarkcorp Bhd (Komark) has emerged as a takeover target.
If everything goes according to plan during the due diligence, Komark expects to seal the deal to hive off its operating subsidiaries to France's Autajon in a matter of weeks, according to its joint CEO Datuk Tan Kwe Hee.
He says Autajon, which is well established in the labelling industry in France, is seeking to gain a foothold in Asia. Thus, Komark's subsidiaries are seen as the perfect fit for the company.
"The interested party (Autajon) wants to have a presence in Asia. That is why they approached us a few days ago to enquire about acquiring our subsidiaries. But first, they have to do due diligence before they make us any offer," says Tan.
Komark is willing to part with its labelling business if Autajon offers the "right" price, he tells The Edge.
Tan acknowledges that the decision to divest Komark's core subsidiaries was made purely out of "business considerations". As long as the price is right, the company has no problems exiting the labelling industry, he says.
Komark is looking at a price that is at least equivalent to the company's net asset value per share (NAVPS) for the disposal of its subsidiaries. According to its financial report for the quarter ended July 31, its NAVPS stands at 89 sen.
This means that the total consideration would be RM110.9 million, based on Komark's share capital of 124.6 million.
Tan says Autajon is expected to assume Komark's debts, which as at July 31, stood at RM52.9 million.
This gives Komark an enterprise value of RM163.8 million. Based on this, the company is valued at 8.9 times its trailing 12-month core earnings before interest, taxes, depreciation and amortisation (Ebitda) of RM18.5 million (see Table 1).
Komark's share price rocketed to a five-month high of 54.5 sen on the news that it had received a non-binding indication of interest from Autajon for the possible acquisition of the shares of its operating subsidiaries. The stock closed at 52.5 sen last Friday.
However, some quarters believe that the price of 89 sen a share is expensive. An analyst with a local investment bank says the valuation of 8.9 times Ebitda may be a little on the high side for Komark. This is because Super Enterprise Holdings Bhd, another self-adhesive label manufacturer that was acquired by Multi-Color Corp (MCC), was valued at only 6.5 times Ebitda.
Super Enterprise was acquired by MCC on Aug 26 this year at RM3.80 per share. Although the price was at 1.56 times its book value, as Super Enterprise was in a net cash position and had a higher Ebitda of RM21.8 million, MCC ended up paying a lower valuation (see Table 2).
"I don't think Komark can sell at one times book value. It would be hard for them to justify the valuation to the buyer, unless the buyer itself sees a very compelling reason to acquire the companies at that valuation," says the analyst.
While Super Enterprise has been profitable in the past five financial years, Komark has been in the red in the past three financial years. Unlike Komark, Super Enterprise has a cash-rich balance sheet.
Komark reported a net profit of RM1.28 million in the first quarter ended July 31, 2015 (1QFY2016), compared with a net loss of RM1.01 million in the previous corresponding quarter. In the financial year ended April 30, 2015 (FY2015), Komark made a net loss of RM12.3 million.
With a clean balance sheet and a track record of steady profit, Super Enterprise could command a valuation of 6.5 times Ebitda. It would be interesting to see if Komark can fetch a better valuation.
The operating subsidiaries that Autajon is keen to purchase are General Labels & Labelling (M) Sdn Bhd and its subsidiaries, General Labels & Labelling Pte Ltd, Komark International (M) Sdn Bhd and its subsidiaries, and Komark Investment Holdings Ltd and its subsidiaries.
According to Tan, most of Komark's label productions are done in Thailand and China. "We only have a small presence in Malaysia because the market is small. I believe there is a huge potential for the business to be expanded in Indonesia."