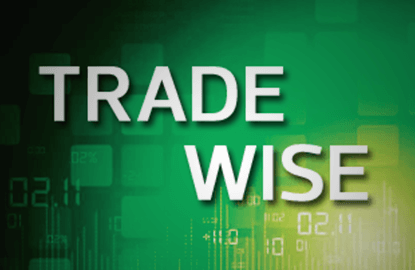 This article first appeared in The Edge Malaysia Weekly, on November 9 - November 15, 2015.
JUDGING from the initial euphoria over Johor Corp Bhd's offer to privatise its plantation arm, Kulim (M) Bhd, the exercise should get the nod from shareholders at an extraordinary general meeting slated to be convened later.
Last Friday, Kulim's shares gained 57 sen, or 17.3%, to close at RM3.87, which marks its highest close since the late 1980s.  Kulim's warrants surged 29.5 sen to close at RM1 last Friday.   
To recap, Johor Corp (JCorp), Johor's investment arm, and parties acting in concert are looking to privatise Kulim (fundamental: 2.60; valuation: 3) via a selective capital reduction and repayment exercise of RM4.10 per share. The proposed selective capital reduction is also extended to holders of Kulim's warrants and individuals in employee share option schemes who converted their warrants and options into shares prior to the entitlement period. 
According to Kulim's annual report, as at mid-April this year, there were 76.3 million warrants that had yet to be converted from the 156.2 million issued at end-February 2011. The warrants initially had a strike price of RM3.13, but this was later adjusted to RM2.77 after Kulim paid a special dividend of 37.6 sen. The warrants mature at end-February next year.  
To succeed, the privatisation exercise requires the approval of 50% of shareholders in number and 75% in value of the votes, and must not be rejected by more than 10% in value of the votes.
Considering Kulim's share base is about 1.2 billion and JCorp has about 755.2 million shares, it would have to fork out RM1.9 billion to buy the shares it does not own, excluding the warrants.
As at mid-April this year, JCorp had almost 21.3 million warrants or close to 27.9% of the derivatives issued. The number of warrants JCorp holds now is not clear.
Judging by comments from analysts and other market watchers, the deal seems to be a good one for Kulim's minority shareholders.
For starters, considering Kulim's net assets per share as at end-June this year stood at RM3.74, the offer seems to be an attractive one.
It is also noteworthy that JCorp and parties acting in concert hold 755.2 million shares or almost 61.9% of Kulim and as at mid-April this year, Kulim had only one substantial shareholder other than JCorp, namely Kumpulan Wang Persaraan (Diperbadankan) (KWAP), with 6.8% equity interest. 
To put things in perspective, KWAP surfaced as a substantial shareholder in Kulim in mid-April this year, when the stock was trading at an average of RM2.65, which makes it unlikely that the pension fund will create a fuss over the RM4.10 price tag per Kulim share.   
Also, a market watcher points out that the offer comes at a time when crude palm oil (CPO) prices are depressed, and there is much uncertainty in the market. Last Friday, CPO futures traded at RM2,380 per tonne, down some 40% from just below RM4,000 per tonne in February 2011.
"While CPO prices have been picking up, there is still considerable uncertainty … so minority shareholders of Kulim may want to lock in this profit," he says.
RHB Research Institute says JCorp's "attempt [to privatise Kulim] is likely to succeed, given that Kulim's share price would unlikely reach that level (RM4.10) otherwise. We view the privatisation offer price as generous, being 9.6% above [RHB Research's] target price [of RM3.74] and factoring in the second tranche of its special dividend from the sale of New Britain Palm Oil Ltd [NBPOL]".
Excluding the dividend, the offer is 24% above its last closing price.
While RHB Research cites catalysts for Kulim's share price and "potential value boosters" to include a potentially valuable oil find in its oil exploration venture, steady improvement in its palm oil yield, given that its age profile is now at its best ever and even Microsoft setting up operations in Sedenak, Johor, where Kulim has 4,554ha of land, it goes on to say that "none of these are likely to push Kulim's stock price to RM4.10 over the next 12 months".
Another stand-alone brokerage sees "the privatisation exercise as a huge windfall for minority shareholders".
For its first six months ended June, Kulim registered a net profit of almost RM1.4 billion on revenue of  RM779.6 million. In its announcements, Kulim said it recorded a gain on disposal of some RM1.3 billion from sales, including that of NBPOL to Sime Darby Bhd.
As at end-June, Kulim had cash and cash equivalents of RM1.7 billion, and on the other side of the balance sheet, the plantation company had short-term borrowings of RM606.8 million and long-term debt commitments of RM235.2 million.  
To recap, in October 2014, plantation giant Sime Darby made a cash offer of £7.15 per share for all shares in NBPOL and completed the RM6 billion deal at end-February this year, with Kulim receiving £525.4 million, or over RM2.7 billion, from the disposal of its stake in NBPOL.
Thus, it is likely that much of the funds for the selected capital repayment are from Sime Darby.  
Despite the jump in Kulim's share price, those left out of the euphoria still stand to gain 5% if they jump on the bandwagon, based on its closing price of RM3.87 last Friday.