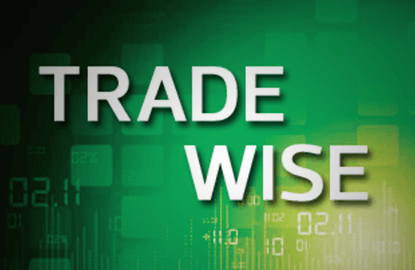 This article first appeared in digitaledge Weekly, on September 7 - 13, 2015.
THE InsiderAsia Income portfolio continued to outperform the market benchmark, FBM KLCI in what turned out to be a tumultuous month of August. Whilst stocks in our portfolio couldn't buck the broader market selloff, they did fare slightly better. 
Total portfolio value is now down by just about 2% since inception (29 May 2015), lesser than the 7.9% decline in the FBM KLCI and 9.4% drop in the FBM EMAS index over the same period. 
Looking ahead, headwinds remain formidable, both domestic and external. Hence, we are bracing for further selling pressure. 
Nevertheless, we remain confident that our basket of stocks will continue to hold up comparatively well – supported by dependable stream of dividend income. Most of these companies have strong balance sheets and are sitting on cash, which should sustain their higher-than-market average yields, even if short-term earnings fall short. 
At the start of this year, InsiderAsia made several forecasts, for the economy and stock market. (State of the Nation, Feb 16 issue of The Edge Malaysia) Several have come to pass. 
One of the most important is the ringgit. Our currency slipped to 3.77 to the US dollar by end-June, from 3.50 at the start of the year, and from thereon tumbled rapidly to around 4.26 currently – surpassing our estimate of 3.70.
The steeper than expected fall has wide ranging repercussions on the economy, resulting in higher cost for imported input for businesses – save for exporters – and eating into consumer purchasing power. 
Indeed, the weak ringgit was one of the key factors driving yet another round of disappointing corporate earnings for 2Q15. Its impact will be deeper in 3Q15 given the steep fall in July-August, adding to already weak business and consumer confidence. The consumer confidence index has been on the downtrend for four straight quarters.
As we have predicted at the start of the year, market forecasts then had yet to fully comprehend and adjust for the severity of prevailing economic conditions – and that analysts will be forced to progressively revise down their estimates. 
Earnings growth estimates for 2015, which started the year in the high single digit, have now been pared to near zero – some forecasts are even in negative territory. And we may not have seen the last of the downward revisions. 
The FBM KLCI fell to an intra-day low of 1,504 in late-August – well beyond our beginning of the year target of 1,570 – before recouping some lost ground. The benchmark index closed at 1,589 Friday.
Despite the share price decline, valuations for the local bourse remain at a premium to most regional markets, no thanks to the progressive earnings cuts. In other words, there is no bargain across the board and stock selection is still paramount. 
On the external front, the unfolding slowdown in China has been the main catalyst for the recent global market selloff. 
China has been the sole engine driving global growth for the better part of the past decade as economies of the developed world floundered. Japan and Europe are still struggling to gain traction despite flooding their markets with massive liquidity. Whilst the US economy is now showing promising signs of strengthening recovery, growth, thus far, has been patchy. 
This lack of a clear growth driver for the foreseeable future sent commodities tumbling to multi-year lows, which in turn, is exerting downward pressure on export-dependent economies and currencies of most emerging markets. 
This transition to a new, lower growth norm may have some ways to go.  
We forecasted prices for Brent crude and crude palm oil (CPO) at US$55 per barrel and RM2,100 per tonnes, respectively. The former averaged roughly US$56.50 per barrel in the first eight months of the year and is currently hovering around US$50. CPO, meanwhile, averaged RM2,190 per tonne and is now trading closer to RM2,000. 
Weak commodity prices have been the other major earnings dampener in the latest 2Q15 results, particularly for the oil and gas as well as plantation sectors. At this point, few expect a material and broad-based recovery in the near to medium term.
Coming back to our portfolio. We received dividends from Crescendo, Focus Lumber, Kim Loong and Perstima in August – all of which have been reinvested into shares of the respective companies.
We sold our entire investment in MSM and acquired 4,699 shares in snacks and candy maker, Cocoaland at RM2.63 apiece. 
MSM reported a relatively good set of 2Q15 results – net profit for 1H15 was up 11% even though sales was flat, thanks to lower raw sugar prices. The company should continue paying dividends – which totalled 24 sen per share in 2014 – but future payout may be capped due to its huge expansion plans. Capex is estimated at over RM1 billion for a new refinery, targeted for completion by end-2017. This is starting to reflect in its balance sheet, where a net cash of RM222 million at end-2014 has turned into net debt of RM109 million at end-June.
Cocoaland, we believe, has better prospects in terms of raising dividends going forward in line with projected earnings growth. The company reported strong 1H15 results with net profit almost doubling to RM15.6 million on the back of 4.1% increase in turnover, primarily from export. 
The sharp margin improvement was attributed to forex gains – export accounts for some 60% of total sales – as well as lower raw material prices as commodities slumped. For instance, sugar prices – a key raw material – are hovering around 11 US cents per pound, compared with the average of about 15 cents in the last 12 months. The company also gains economies of scale as sales for its main product, fruit gummy, grows following recent capacity expansion. Utilisation is running at just over half currently.
Cocoaland shares will trade ex-entitlement for 22.5 sen per share dividend on Sept 8, including 20 sen special dividend. Dividend payout ranged between 50-60% of earnings in the past five years.
Other stocks that will trade ex-entitlement for dividends in September include Panamy (RM1.27 per share), Magnum (5 sen), Star (9 sen) and Carlsberg (5 sen). Looking further ahead, we expect Kim Loong and Crescendo to announce interim dividends along with their 2QFYJan2016 results later this month. Maybank should also announce the ex-date for its 24 sen per share interim dividend soon.