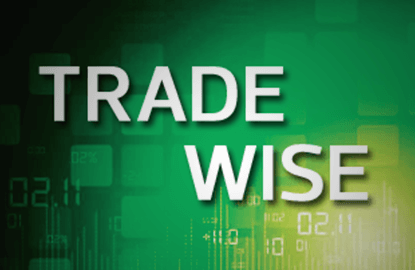 THE InsiderAsia Income portfolio continued to perform well in its second month since inception. Total portfolio value was up 2.95% in July amid a broader market decline. The FBM KLCI declined by 0.3% for the month.
This brings cumulative returns to 3.84% in the two months since we started the portfolio, again, outperforming the benchmark index, which was down by 1.4% over the same period.
Focus Lumber has been the best performer, by far. The company is involved in the manufacture and sale of plywood, veneer and laminated veneer lumber. With almost all of its revenue derived from export and given that the US is its major market, the company stands to benefit from strengthening in both the US economy as well as the greenback. We believe earnings improvement still has some ways to go. 
We are sanguine the company may raise dividends in line with stronger earnings. Indeed, Focus Lumber has declared an interim dividend of 5 sen per share (ex-entitlement August 13), a break from its typical once a year dividend cycle, usually announced in December-January.
Dividend payout ratio has been steady in the past 3 years, averaging about 53% of annual net profit. The company is sitting on net cash of RM74 million, which is sufficient to cover 9 years of dividends at last year's level, which totaled 8 sen per share and earns shareholders a higher than market average yield of over 4.8%. 
Elsewhere, Perstima reported a good set of results for 1QFYMar2016. Turnover was up 6.4% y-y to RM158.3 million while net profit grew an outsized 63% to RM9.3 million, on the back of higher volume sales and selling prices – despite challenging operating conditions. The latter will persist, but the company generates positive free cash flow and has been building cash. Net cash stood at RM136 million at end-June, up from RM35.8 million in FY2010.
The stock will trade ex-entitlement for a final dividend of 20 sen per share on August 4. This brings total dividends for FY2015 to 35 sen per share and gives shareholders a generous net yield of more than 7.4% at prevailing share price. Its current pile of cash is sufficient to cover nearly 4 years of dividends at this level.
We are disposing of our entire holdings in Bursa Malaysia. The stock exchange operator's latest earnings results for 2Q2015 were broadly in line with expectations. Net profit was up 5.6% to RM49.5 million, on the back of 3.1% growth in turnover. For 1H2015, net profit totaled RM96.5 million, up 4.9% y-y.
However, we were disappointed that Bursa has decided not to pay special dividend this year. The company indicated that it would keep its excess cash – of about RM100 million – as buffer, in case of changes in regulatory requirements and as part of its overall risk management. It may revisit the possibility in 2016. The company did declare an interim dividend of 16.5 sen per share, which went ex-entitlement on July 30. We have adjusted our shareholdings accordingly.
Following the disposal, we acquired shares in Panasonic Manufacturing Malaysia. The company manufactures a wide variety of electrical appliances such as fans, rice cooker, home shower, vacuum cleaner and blender under the Panasonic brand name. It did quite well in FYMar2015. Net profit was up 23% y-y to RM99.5 million on the back of 3.5% topline increase.
The stock will trade ex-entitlement for RM1.27 per share final dividends on September 3. Including interim dividend of 15 sen per share, dividends total RM1.42 per share for FY15. That translates into an attractive net yield of 6.3%.
As a reminder, Kim Loong and Crescendo shares too will trade ex-entitlement for 16 and 5 sen per share dividends, respectively, on August 10.
We also expect Carlsberg and Apollo to announce dividends sometime later this month, if history is any guide. The former typically pays 5 sen per share interim dividend while the snack food manufacturer should announce a final dividend.
Apollo's earnings results for FYApril2015 were hurt by weaker demand in both the local and export markets. Net profit was down 24% y-y on a 3.6% dip in turnover. Positively, its balance sheet remains strong with net cash totalling RM89 million. 
The company paid 25 sen per share dividends for FY2014. Dividends may be lowered for FY2015 in line with the drop in earnings. On the other hand, Apollo could comfortably keep dividends at 25 sen based on its free cash flow and cash pile. We believe dividends will range between 20-25 sen per share, which give us net yields of 4.3-5.3%. Over the longer-term, we remain fairly upbeat on the company's prospects, despite the recent setback.
Indeed, save for exporters that will benefit from the falling ringgit, we expect corporate earnings, by and large, to disappoint in the near-term. This would include some of our stock picks. Case in point, Apollo's earnings were affected by weaker consumer demand. Similarly, we may see lower earnings from Carlsberg. This could, in turn, result in short-term weakness in their share prices. 
However, we will stay invested in these stocks. As previously mentioned, this portfolio is intended to have a longer-term investment horizon. Some of our key criteria include the viability of the companies' business models in the long run, underlying balance sheet strength and corporate governance track record. Most of our stocks are companies in net cash, which means dividends are sustainable through temporary dips in earnings.
This article first appeared in digitaledge Weekly, on August 3 - 9, 2015.