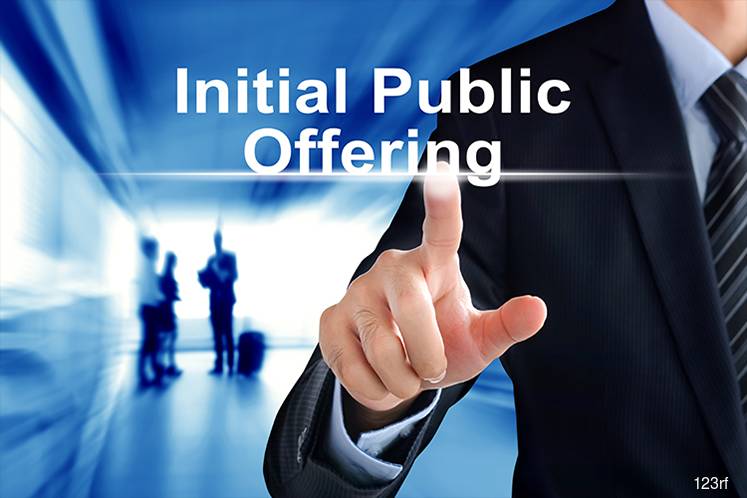 KUALA LUMPUR (July 9): Ongoing trade tensions between China and US have continued to impact initial public offering (IPO) activities across the world, which slowed in the first half of the year, despite unicorns coming to market and pushing their proceeds to historic levels in the second quarter of this year (2Q19), according to global professional services firm, EY.
There were 507 IPOs in the first half of 2019 (1H19), with US$71.9 billion proceeds raised — both down 28% year-on-year — EY said in a statement, after the number of deals in 2Q19 fell 17% y-o-y to 302, though proceeds raised improved 14% y-o-y to US$56.8 billion. The findings came from its recently-published EY quarterly report titled "Global IPO trends: Q2 2019". 
"Following the trend of increased unicorn IPO activity, 2Q19 welcomed a number of much-anticipated, high-profile unicorns. The global IPO activity slowdown continued, following an unusually quiet 1Q19, as ongoing geopolitical tensions, trade issues among the US, China and the EU, Brexit and the outcome of European elections, dampened IPO sentiment," said EY Global and EY Europe, Middle East, India and Africa (EMEIA) IPO leader, Dr Martin Steinbach.
"The main way for issuers to navigate the shift from old to new realities in unpredictable markets is to remain flexible. So well-prepared companies, with the right equity story, will find their windows of opportunity. We expect higher IPO activity in the second half of 2019," Steinbach added.
By sector, technology, health care and industrials saw the largest share of IPOs in 1H19, with 266 IPOs or 52% of global IPOs by deal numbers, raising US$47.8 billion or 66% of global proceeds. Technology was the strongest sector, with US$29.3 billion or 41% of proceeds raised.
Asean IPO proceeds slump 55% y-o-y in 1H19, as deals dip 8% y-o-y
EY said that Asia Pacific continues to dominate global IPO activity, despite IPO deals in 1H19 falling 12% y-o-y to 266 IPOs, with proceeds down 27% y-o-y at US$22.3 billion. The region still represented six of the top 10 exchanges by volume, and three of the top 10 exchanges by proceeds. 
In Asean, while exchanges recorded just an 8% y-o-y decline in deal volume with 48 IPOs in 1H19, proceeds raised slumped 55% y-o-y to US$2 billion. Still, EY said the 2Q19 numbers suggested some signs of market recovery in the region, with a notable increase in deal numbers — at 29, up 53% from 1Q19 — with proceeds jumping 447% to US$1.7 billion. 
"Economic uncertainty and ongoing trade issues continued to cast a shadow over IPO markets across the Asean region... As geopolitical volatility subsides and as average post-IPO performance stabilises, we expect Asean IPO sentiment to commensurately improve," said Max Loh, EY Asean and Singapore Managing Partner, Ernst & Young LLP.
Meanwhile, Mainland China saw 27% more IPOs — 33 IPOs — in 2Q19 versus 2Q18, but with 38% less funds raised at US$5.1 billion, due to a lack of mega IPOs. Notwithstanding this, EY expects Mainland China's IPO activity to improve in 2H19, following the launch of the Sci-Tech innovation board (STAR Market) on the Shanghai Stock Exchange.
On the other side of the world, the Americas saw 87 IPOs in 2Q19, up 5% y-o-y, while proceeds rose 50% y-o-y to US$28.1 billion. But 1H19 activity fell 14% y-o-y with 118 deals, while proceeds fell 12% y-o-y to US$33.6 billion.
"Despite this, the NYSE and NASDAQ ranked first and second respectively by proceeds globally in 1H19. US exchanges accounted for 75% of Americas IPOs by number of deals (88 IPOs) and 96% by proceeds (US$32.2 billion) in 1H19, driven by several high-profile technology unicorns that went public during 2Q19," EY noted.
EMEIA deal volumes fell 53% y-o-y to 123 IPOs in 1H19, while proceeds declined 48% to US$16.0 billion. Still, the region accounted for five of the top ten exchanges globally by proceeds and two by deal numbers.
Europe, on the other hand, posted a notable increase in IPO activity in 2Q19, with volumes rising 100% to 48 deals and proceeds surging 3,338% to US$12.5 billion from 1Q19, as both domestic and cross-border activity gathered steam in UK as 11 companies went public, representing proceeds of US$4.5 billion.