This article first appeared in The Edge Malaysia Weekly, on June 15, 2020 - June 21, 2020.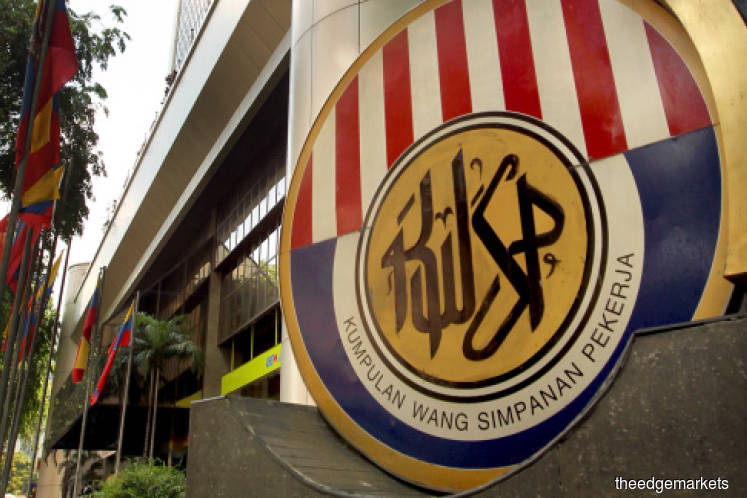 ASTRO Malaysia Holdings Bhd has consistently paid dividends every quarter for at least the past seven years, and counts the Employees Provident Fund among its substantial shareholders since October 2015 — three years after the relisting of the company's Malaysian-only operations on Bursa Malaysia in October 2012.
The EPF's shareholding crossed 6% by November 2017, 7% in January 2018 and 8% by mid-July 2018, filings with the stock exchange show.
The retirement fund's first notable paring of its stake in Astro came in September 2018, soon after the company released its second-quarter results for the period ended July 31, 2018 (2QFY1/2019). Incidentally, it was in September 2018 that the US Federal Reserve dropped its accommodative monetary policy stance and began signalling further rate hikes.
Operationally, it was in FY1/2018 that Astro likely began seeing a decline in its pay-TV subscriber base after successive year-on-year gains even though its overall subscriber base (including NJOI) continued to rise, our back-of-the envelope calculations show. Astro stopped disclosing a breakdown between Astro pay-TV and NJOI subscribers in FY1/2017.
By October 2018, Astro's share price had slipped below the RM1.50 level from above RM2.60 at the start of the year. The EPF's shareholding in Astro eased from 8.17% on Oct 10, 2018 to 7.05% on Dec 3, 2018 after (net) selling of just over 58 million shares.
Between Sept 27 and Nov 19, 2018 when Astro shares fell to as low as RM1.15 apiece, filings with Bursa showed billionaire Ananda Krishnan, via Mujur Sanjung Sdn Bhd, buying about 15.2 million shares from the open market. The dividend yield from those purchases would have been 6% even if his cost was RM1.50 a share, back-of-the-envelope calculations show, considering that Astro paid a dividend of nine sen a share that year (FY1/2019).
For FY1/2019, Astro paid a dividend of 2.5 sen each for the first three quarters and 1.5 sen in the final quarter. This was down from three sen every quarter in FY1/2018, excluding a special final dividend of 0.5 sen in July 2018.
In early December 2018, Astro cited an unprecedented rate of disruption and announced a voluntary separation scheme following a strategic review of its operations.
By December 2018, the EPF was again a buyer of Astro shares, according to stock exchange filings. From 7.05% on Dec 3, 2018, the EPF increased its stake to above 8.2% by Feb 19, 2019 before hitting a high of 8.44% by May 28, 2019. That reflects a net purchase of 73 million shares over six months.
It was on Feb 15, 2019 that the EPF's CEO, Tunku Alizakri Alias, was appointed a non-independent non-executive director on Astro's board. Alizakri, who was appointed EPF CEO in August 2018, is also a director on the board of Sime Darby Plantations Bhd.
The EPF largely maintained its shareholding in Astro until late October 2019, filings show.
From November 2019, which is about one month before Astro announced its third-quarter earnings ended Oct 30, 2019 (3QFY1/2020), the EPF began trimming its stake, reducing it to 7.26% by April 29 this year — a net reduction of 61 million shares over six months during which Astro's share price slipped from the RM1.40 level to as low as 80 sen before recovering nearer to (but below) RM1.
In calendar year 2019 (which generally corresponds with Astro's fiscal year ended Jan 31, 2020), Astro reduced its dividend payout to two sen in the first three quarters of the year and trimmed it further to 1.5 sen in the last quarter. The reduction in its dividend payout was announced when its full-year results for FY1/2020 were released on March 25 this year, with Astro citing the need to conserve cash in light of the challenges following the Covid-19 pandemic. That still puts total dividend at nine sen for the whole year.
Stock exchange filings show the EPF began accumulating Astro shares again from May 21. Between May 21 and June 5, it bought 8.3 million shares over five days and raised its stake to 7.42%, from 7.29%.
Investors will know this Thursday when Astro announces it first-quarter results for the period ended April 30, 2020 (1QFY1/2021) whether it will further cut quarterly dividends to below the 1.5 sen it paid in the last quarter.
With Astro shares still hovering below RM1 at the time of writing, the company only needs to pay a dividend of one sen per quarter (four sen for the whole year) for a yield of at least 4% — not too shabby considering the current low interest rate regime that makes dividend yield stocks attractive again.