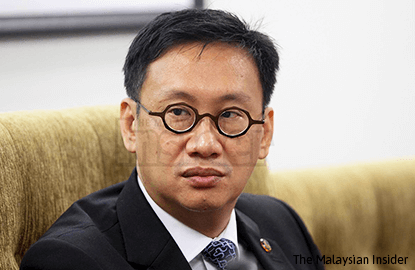 (Nov 26): The Trans-Pacific Partnership Agreement (TPPA) will affect the personal data protection of Malaysians and will restrict freedom of information, Pakatan Harapan parliamentarians said today.
PKR's Kelana Jaya MP Wong Chen said TPPA provisions do not offer any protection to whistleblowers and investigative journalists accessing documents deemed as "secret".
"This is an attempt to prevent whistleblowers from telling the true story," Wong said during a press conference at the Parliament lobby today.
Data localisation laws under Article 14.13 of the agreement also allows personal data of Malaysians to be accessed by other TPPA countries.
"Your personal data could be subject to US government surveillance laws such as the Patriot Act.
"We are concerned that the TPPA is undoing data protection and freedom information through the back door," Wong said at the press conference together with Parti Amanah Negara (Amanah) lawmaker Dr Hatta Ramli.
The MPs questioned how much Malaysia was willing to sacrifice for "an unknowable amount of growth". – The Malaysian Insider