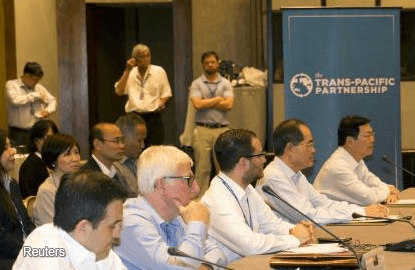 KUALA LUMPUR (Oct 8): Malaysia could be among the biggest long-term economic beneficiaries from the Trans Pacific Partnership Agreement (TPPA) and experience a 5% boost to its gross domestic product, behind Vietnam's 10%, according to Credit Suisse.
In a report Oct 7, Credit Suisse said the while details of the details of the agreement were still fuzzy, and ratification was not a given, the manufacturing sector should see the most positive impact in Malaysia.
It said the sectors in Malaysia which could gain the most were electronics, apparel and footwear.
"The impact on non-TPPA Asian countries is likely to be slightly negative due to diversion of trade flows and foreign direct investment," it said.