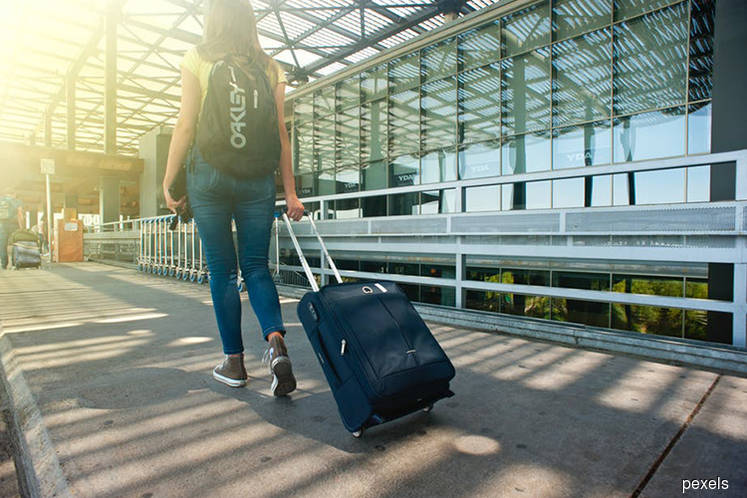 KUALA LUMPUR (Aug 23): Malaysia's tourist receipts grew 6.8% year-on-year (y-o-y) to RM41.69 billion during the first half of the year (1H19), compared with RM39 billion in the corresponding period last year.
In a statement, Tourism Malaysia said the rise in spending came on the back of a 4.9%  growth in the number of tourist arrivals to 13.35 million in 1H19, versus 12.73 million last year.
The average length of stay (ALOS) rose 0.4 nights to 6.2 nights, from 5.8 nights, while per capita spending climbed 1.9% to RM3,121.6 from RM3,064.7.
"Top 10 international tourist arrivals for the first half of 2019 were from Singapore (5,381,566), Indonesia (1,857,864), China (1,558,782), Thailand (990,565), Brunei (627,112), India (354,486), South Korea (323,952), Philippines (210,974), Vietnam (200,314) and Japan (196,561)," Tourism Malaysia said.
ASEAN arrivals constituted 70% of total tourist arrivals in 1H19, while the medium-haul market contributed 20.8% and the long-haul market made up 9.2%.
The tourism agency also noted that the overall performance of short-haul, medium-hall and long-haul markets grew 4.7%, 7.1% and 1.8% y-o-y respectively.
The highest tourist receipts came from Singapore (RM11.56 billion), followed by China (RM7.09 billion), Indonesia (RM5.71 billion), Thailand (RM1.7 billion) and Brunei (RM1.52 billion).
In the case of highest expenditure per capita, Saudi Arabia (RM11,376.90) took the top spot with UK (RM5,241.5), Canada (RM4,593.1), China (RM4,546) and the US (RM4,537.90) making up the top five.
Saudi Arabia also took the top spot for the country with the highest average length of stay at 10.5 nights, followed by France (8.7 nights), Germany (8.3 nights), the Netherlands (8.1 nights) and Canada (7.7 nights).