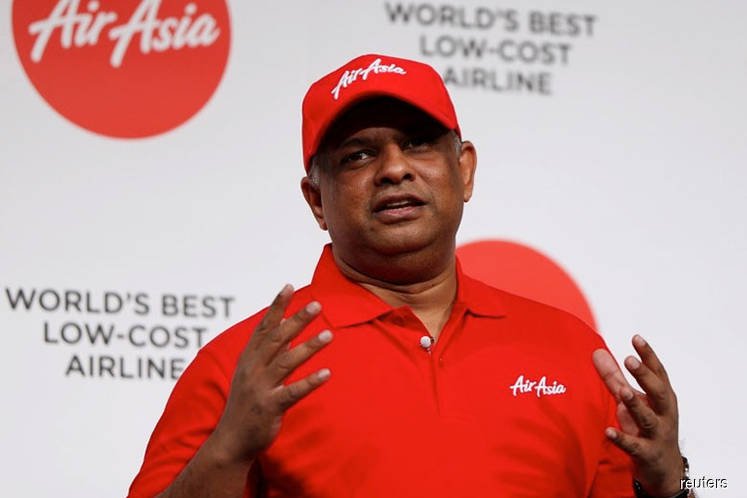 KUALA LUMPUR (April 21): Low cost carrier AirAsia Bhd chief executive officer Tan Sri Tony Fernandes said tourism is the future growth driver for Malaysia.
In a twitter message, Fernandes also said the Malaysian economy was robust and helped AirAsia hit record numbers.
He also opined that the ringgit was holding its value and should be trading at 3.50 versus the US dollar.
Tweeting from his handle @tonyfernandes, he said: "Economy in Malaysia robust. Helping @AirAsia hit record numbers. Ringgit holding value. Still feel it should be 3.50. Tourism the future growth driver for malaysia."