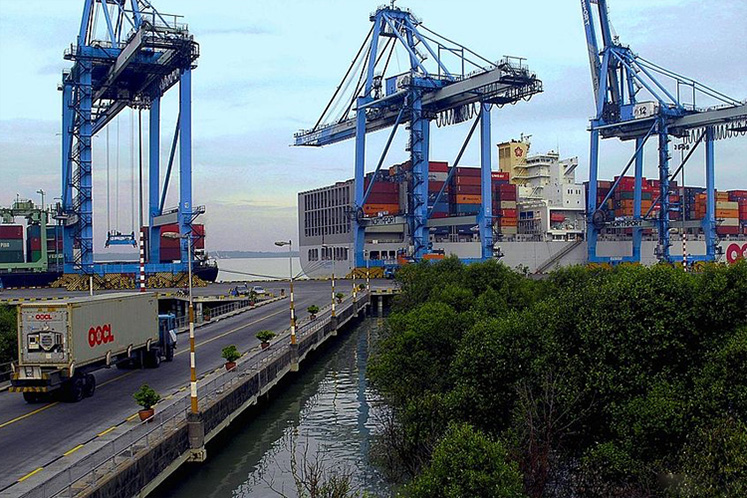 KUALA LUMPUR (Jan 30): After almost reaching the RM1 trillion mark in 2018 with a year-on-year growth of 6.7%, it will be tough for exports to achieve the same figure this year with the anticipated slower global growth, say economists.
Socio-Economic Research Centre executive director Lee Heng Guie expects exports growth to slow down to 3.3% in 2019, as guided by global indicators.
"There will be a general slowdown in the global economy that would impact exports this year," Lee told theedgemarkets. "The International Monetary Fund has revised its global growth forecast downwards to 3.5% from 3.7% before."
He also noted that the World Trade Organization's World Trade Outlook Indicator fell below the baseline value of 100 in November 2018, signalling slowing trade growth in the coming months.
"There is also expected to be a slower global demand for electrical and electronics products. That is based on the forecast by the Semiconductor Industry Association, which is at a low single digit growth in 2019 compared with double digit growth in 2018," Lee added.
Malaysia's exports grew 6.7% to RM998.01 billion in 2018, mainly driven by exports in the manufacturing and mining, electrical products and crude petroleum sectors, the Ministry of International Trade and Industry said earlier today.
Imports grew 4.9% to RM877.74 billion, while total trade increased 5.9% to RM1.88 trillion, from RM1.77 trillion in 2017. The trade surplus widened 22.1% to RM120.27 billion.
UOB Malaysia senior economist Julia Goh said there could be a bumpier road ahead for exports, with the US-China trade war remaining the main concern.
"The risk of a breakdown in trade talks cannot be ruled out entirely, especially if China fails to offer adequate compromises. Furthermore, renewed escalation of trade tensions presents a real risk to trade, investments and the global economy.
"Although Southeast Asian countries, including Malaysia, stand to benefit from the potential relocation of production by companies which are looking to diversify away from China, weaker global demand remains an underlying risk to Malaysia's exports and growth outlook in 2019. Overall, we remain cautious about the export outlook with a growth target of 4% to 5% for 2019," she said.
MIDF Research said in a note yesterday that it expects exports to average around 3.6% in 2019.
"The moderating pace is consistent with global commodity prices, expectation of a slight slowdown in overall business performance on top of the uncertainty over Sino-US trade conflict," the firm said.
Nevertheless, AffinHwang Capital chief economist Alan Tan has a more sanguine outlook on exports.
"We think export growth in 2019 will remain healthy, partly reflecting the IMF global growth projection of 3.5%. In fact we are not seeing a synchronised global economic slowdown, as the US and European economies are expected to hold up, and this will offset the slowdown in China,
"We also saw the turnaround in imports of intermediate goods in December 2018 at 3.1% compared to negative growth in November, signalling that exporters are also requiring imports of intermediate inputs in anticipation of healthy demand for Malaysia's exports of manufactured products" he said.
Tan expects exports growth to remain at a healthy level, in the region of 4% to 6% in the first half of 2019 and between 5% to 7% in the second half.