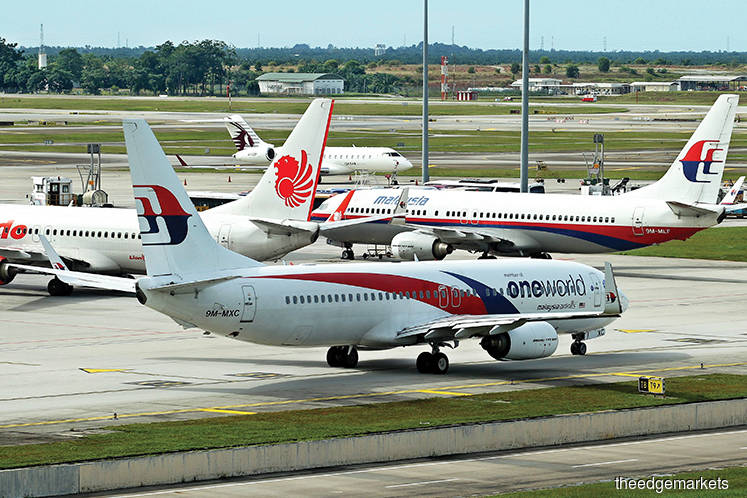 KUALA LUMPUR (July 9): Malaysia Airlines Bhd has implemented US-listed provider of artificial intelligence (AI)-powered solutions PROS Holdings Inc's PROS Revenue Management Advantage (RM Advantage) system as part of the airline's revenue management transformation strategy.
Malaysia Airlines group chief executive officer (CEO) Captain Izham Ismail said that with RM Advantage, the airline expects to continue making remarkable improvements in its performance despite the challenges of overcapacity and notoriously thin margins.
Izham said Malaysia Airlines expects to further strengthen its "commitment to digital transformation strategies to meet passenger needs while attaining our growth goals".
"We operate in a tough environment where yields are always pressing downward," Izham was quoted as saying in PROS Holdings' statement yesterday.
PROS Holdings said RM Advantage features the latest in technology and revenue management best practices and workflows. 
As a software as a service (SaaS)-based solution, RM Advantage is scalable and allows airlines to transition smoothly from one PROS edition to the next as its business grows, the company said.
"It features AI-based forecasting and optimisation designed to deliver the optimal price even in the most volatile markets.
"The national carrier of Malaysia serves 58 global and domestic markets. With a focus on Southeast Asia, Malaysia Airlines has opened more of Malaysia's destinations than any other airline while delivering a world-class customer experience. 
"But intense competition among both low-cost and full-service carriers, coupled with a price-sensitive population, makes operating in this region particularly challenging," PROS Holdings said.