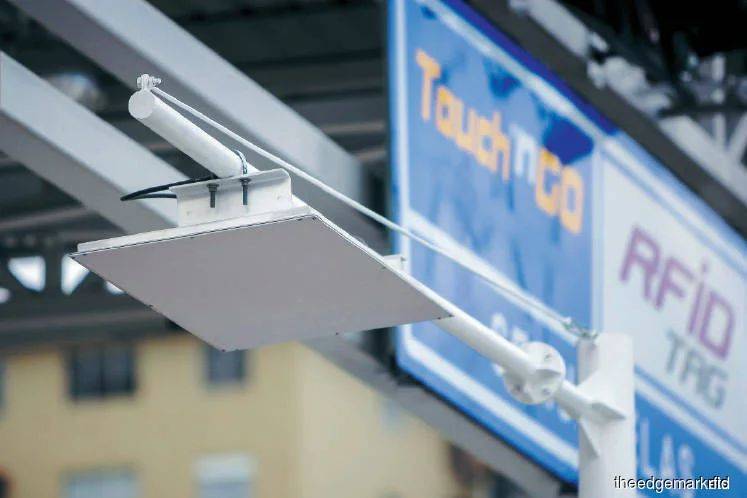 KUALA LUMPUR (Feb 6): Touch n' Go Sdn Bhd, which is planning to expand the use of its RFID tag beyond highways, is targeting to double its RFID tag users — which number one million now — by the end of this year.
According to Touch 'n Go chief executive officer Syahrunizam Samsudin, there have been about 55 million transactions registered under the RFID system in the past 18 months, with total transaction value hitting RM110 million.
The company is now aiming to grow its transaction volume by 10% by end December, Syahrunizam told reporters during the company's Chinese New Year luncheon here today. Touch n' Go, he said, has already achieved 3% of that targeted growth.
Meanwhile, he said all highways will be RFID-enabled by April this year. Following that, Syahrunizam said Touch 'n Go will expand its RFID ecosystem to parking lots, petrol stations and drive-throughs.
"We want Malaysians to be part of a global RFID community. RFID technology will be a key enabler to access daily use-cases more conveniently, improve traffic enforcement and management capabilities, and support the Government in providing better mobility services to Malaysians," he added.
The parking lots in 20 of the largest malls in Malaysia will be RFID-enabled by the third quarter of this year, said Syahrunizam. By the end of this year, Touch n' Go plans to have the ecosystem ready in selected petrol stations. As for enabling drive-throughs, that target is set to be achieved by the first quarter of next year.
"For petrol stations, we are working on additional safety tests. This technology is not something new, but we just want to make sure that it works well in our environment. We will work with one partner first, and all the other petrol stations later," said Syahrunizam, adding that looking for synergetic partners are important.
For retail drive-throughs, he said the company is looking to partner with companies such as Tealive, McDonald's and KFC. But nothing is firm yet, he stressed.
To-date, the Touch n' Go's RFID is available across 22 highways, such as the Ampang-Kuala Lumpur Elevated Highway (AKLEH), the Besraya Expressway (BESRAYA) Butterworth-Kulim Expressway (BKE), the Butterworth Outer Ring Road (BORR), and the Duta-Ulu Kelang Expressway (DUKE).
From Feb 15 onwards, Syahrunizam said it will cost drivers RM35 to install the RFID tag — which has been free during its promotional period — on their vehicles.
"We are the most competitive in terms of pricing compared with other countries. We want the rakyat to get access to RFID at a reasonable price. I believe it is a fair price," said Syahrunizam.
For comparison, he said the installation costs up to RM400 in Singapore, though he explained that the price of the technology depends on the services that are coupled with it.