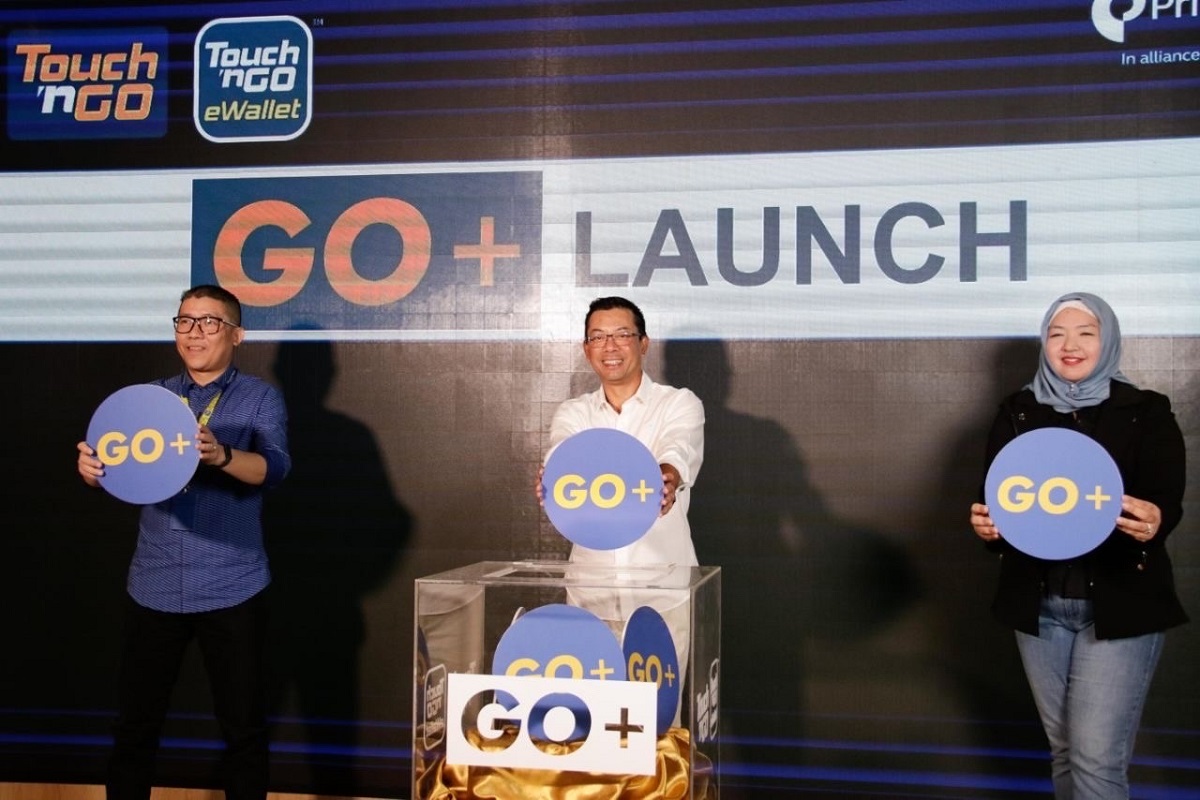 KUALA LUMPUR (March 29): Touch 'n Go (TNG) Group is evaluating a potential digital joint bank venture, according to its group chief executive officer Effendy Shahul Hamid.
"I am certainly evaluating a few," said Effendy at the virtual launch of GO+, a financially inclusive investment product.
He said: "I think there is a huge synergy between digital banks and digital payment companies; we have not made any decision, nor have we have decided whether we are 100% doing it or not [digital joint bank venture], it is premised on making sure that we are able to find the right consortium, and if we do, we will certainly participate in one way, shape or form."
TNG Group today launched GO+, which allows Touch 'n Go eWallet users and all Malaysians to gain access to low-risk money market investments for as low as RM10. The product is available effective today, said TNG Group.
According to TNG Group, GO+ enables an easy and convenient method for Touch 'n Go eWallet users to earn returns on their GO+ balance, as the returns will be credited daily.
In addition to this, GO+ will also carry a "cash-out" feature, which will allow movement of funds seamlessly between the user's eWallet and designated bank account, it said.
In order to add greater usability, GO+ balances can also be used for all eWallet payments use cases, the group noted. 
Moreover, Effendy said GO+ is designed to address core customer pain points, promote financial inclusion and emphasise the use of data and technology to deliver higher-value products to its users.
"We're extremely pleased to have been able to bring this novel product to the market, and at the same time continue our evolution and journey into financial services.
"New norms in light of Covid-19 have seen a boost to everything digital, and we're fortunate to have been able to be agile and pivot to bring GO+ to the market ahead of time. Our thanks go out to the regulators, specifically Bank Negara Malaysia and the Securities Commission of Malaysia (SC), for their efforts in facilitating this innovative product offer," he added.
When asked about the group's target on the number of users of GO+ product in 2021, Effendy said the group expects to garner one million individual and unit of GO+ accounts.
"We all have set our goals, we feel confident that we are going to reach them so let us see where it goes," he said.
The GO+ product is anchored on the Principal e-Cash Fund, a money market fund managed by Principal Asset Management, a leading ASEAN asset management company.
The product co-creation collaboration essentially combines Touch 'n Go eWallet's expertise in technology and ecosystems and Principal's core expertise in investment strategy and fund management.
"I have always believed that the relationship between traditional financial services providers and fintech will be one of increased collaboration, rather than just pure competition, and this is an example of that. The winners at the end of the day will be consumers, who will now have simpler access to higher-value offerings," added Effendy.
Touch 'n Go eWallet is the first e-wallet provider to obtain approval from the SC to operate as a recognised market operator.
TNG Group said the approval enables the company to directly distribute capital market products, including money market unit trust funds, through the Touch 'n Go eWallet platform without having to be directed to a third-party application.
Read also:
Touch 'n Go has no plans for public market offering, says group CEO