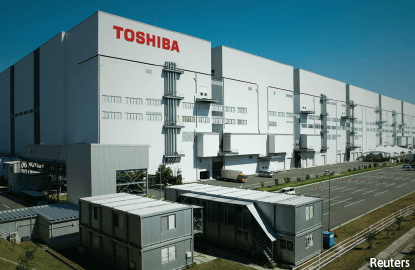 This article first appeared in The Edge Financial Daily, on December 22, 2015.
TOKYO: Japan's Toshiba Corp said yesterday it would cut nearly 7,000 consumer electronics jobs after a US$1.3 billion (RM5.58 billion) accounting scandal, in an overhaul that would streamline the sprawling conglomerate into a company focused on chips and nuclear energy.
Toshiba also said it would sell its TV manufacturing plant in Indonesia, and that eventual job cuts spanning the entire PC-to-nuclear company could be over 10,000, including previously announced cuts and those seeking voluntary early retirement.
Due to restructuring costs, which include the sale of its Indonesian TV plant, Toshiba said it expected a net loss of around ¥550 billion (RM19.47 billion) in this fiscal year ending in March.
"By implementing this plan, we would like to regain the trust of all stakeholders including shareholders and transform ourselves into a robust business," it said in a statement.
Toshiba confirmed in August that it overstated profits going back to fiscal 2008/09 by ¥155 billion. It also reported a ¥37.8 billion net loss for the last financial year to reflect more costs and conservative estimates on operations, including the South Texas Project, a US power plant project.
An independent accounting probe said in July that the company suffered from dysfunction in governance and a culture of discouraging employees from questioning their superiors.
Toshiba's stock has fallen about 40% since news of its accounting problems began to emerge in early April. The scandal and subsequent earnings restatements highlighted weaknesses in a range of Toshiba's businesses. — Reuters