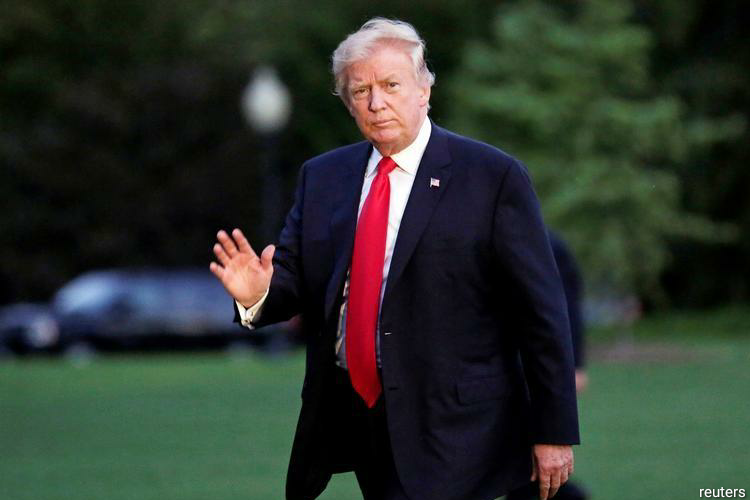 (July 26): Just who is leading the race to win the emerging telecommunications revolution, otherwise known as 5G? That all depends on whom you ask.
Larry Kudlow, US President Donald Trump's top economic adviser, insists that the United States is ahead of China.
That conclusion, however, is either too simplistic, misleading, or flat-out wrong, depending on the analyst. Even the US government's own Defence Innovation Board, which provides independent advice to the Secretary of Defence, has said otherwise.
Following a meeting Tuesday with executives from US technology companies, Kudlow, director of the National Economic Council, said: "They want to help us in any way possible to develop and build out our 5G programme. We are ahead of the rest of the world in this country, by far."
In doing so, Kudlow went one step further than the original assertion – that the US is tied with China for the top position in the global 5G race – first made in April by CTIA, a Washington-based wireless industry association.
CTIA released a report that the US was no longer a laggard but had caught up with China and surpassed South Korea in terms of "5G readiness".
Not everyone is buying it. "A lot of the rhetoric from regulators and politicians in Washington is misdirection and a little bit of jingoism," said Bill Menezes, a technology analyst at Gartner, a research firm in Denver, Colorado.
"A race that to my mind really doesn't exist," Menezes added, saying that there are a number of leaders in 5G, which has started to roll out in the US.
 Regardless, many analysts note, China is expected to overtake all other efforts in the next two years with a massive push in building the base stations needed for its network.
China's Huawei, Finland's Nokia, Sweden's Ericsson and South Korea's Samsung, can each offer a full, end-to-end line of equipment providing 5G mobile telecommunications networks. In Huawei's case, however, the Trump administration, citing national security concerns, has banned it from use by government agencies and stopped the company from doing business with its American suppliers.
The US is also leaning on other nations to shun Huawei, saying that the security risk it poses – officials claim its networks could be used by Beijing for purposes of espionage – threatens all such communications among its allies.
The US stance has split many of its European allies. Britain's foreign intelligence chief has said that an outright Huawei ban may be excessive, while Italy's deputy prime minister said his country's intelligence has no security concerns about the Chinese company. This month, Monaco became the first country in Europe to set up a 5G mobile phone network – and it used Huawei technology to do it.
US officials have painted their moves against Huawei purely as an action to address security concerns, but some experts note that by limiting Huawei's global footprint, the US can dampen China's rapid rise in 5G.
"The message the US government does not want to come out and say is that they are behind in 5G. But the Europeans have to decide how they want to go. The US wants them to rely upon them and if the US says it is behind, it makes them less attractive, so there is a little bit of political spin and being in a corner," said Bart Selman, a professor of computer science at Cornell University in Ithaca, New York.
The US has no telecoms giant to provide such equipment. However, it does have the makers of the critical components that go into building the equipment made by the world's biggest telecoms firms – a symbiotic relationship that is hard to untangle.
How US went from telecoms leader to 5G also-ran
"No nation in the world can be self-sufficient, from natural resources to technology. If the deployment of 5G slows, the casualty is actually US tech companies such as Apple and Facebook, which all depend on 5G to roll out new applications and provide better services," Howard Yu, a professor at the IMD Business School in Lausanne, Switzerland, said.
At least since 2011, the US has globally dominated the current top 4G technology. During this period, US behemoths like Apple have grown ever bigger, and other tech titans like Google, Facebook and Amazon have leveraged their advanced mobile technologies – providing the best products and services – into global influence and many billions of dollars in profit.
Indeed, the US example is why China regards the next-generation 5G networks – which offer faster data rates, reduced latency, energy savings, cost reductions, higher system capacity and massive device connectivity – as a chance to get out in front for the first time.
The technology promises to revolutionise everything from the "internet of things" to autonomous driving, smart cities and virtual reality, with billions of dollars of economic benefit set to accrue to countries able to keep up with it.
Because 5G data transfer speeds can be up to 100 times faster than those currently available – meaning nearly instantaneous response rates – the importance of 5G technology was highlighted by its inclusion in the December 2017 US National Security Strategy outlined by the Trump administration.
"Even if there is a global reach in key components, you still need to have a global provider that is able to provide end-to-end solutions and tie everything together in a seamless way like Huawei does. Otherwise you will not be able to make the transformation to 5G in scale," says analyst Thomas Lauria, author of The Fall of Telecom.
A day after CTIA issued its study, the Defence Innovation Board issued a preliminary report on 5G's risks and opportunities for the Pentagon, finding that if current trends were maintained, "5G has the potential to skew future networks even further in the direction of China if it continues to lead".
"The country that owns 5G will own many of these innovations and set the standards for the rest of the world," the report said, adding "that country is currently not likely to be the United States".
One of the reasons: the US radio spectrum that is now more readily available for 5G, and does not overlap with spectrum used by the US military, uses a shorter radio wavelength that turns out to be not as ideal for 5G telecommunications, according to the DIB report. While this can add more data capacity, it also needs more infrastructure within a given area since the signals are more easily disrupted by walls, foliage, even the human body.
The DIB cited research, conducted by Google, which determined that existing utility poles would require 13 million base stations to relay signals at a cost of $400 billion to deliver the blazing fast speeds of 5G to just over half the US population.
"But then when you look at the technology, and strip down those base stations, this is where the US is definitely leading," said Harsh Kumar, semiconductor analyst at Piper Jaffray in Memphis, Tennessee. Whatever spectrum is used, he added, "it is impossible to construct a base station without US technology".
Leading US companies providing 5G components include chipmakers Qualcomm, Analog Devices and Texas Instruments.
"The US has massive resources and a capitalistic system, so if there is demand, then AT&T and Verizon will build it out," Kumar said.
However, he noted, "because US companies are public, they have to be cognisant of the economics. China can dictate what it wants, what it believes is important", and deploy 5G more readily.
Indeed, Beijing has identified 5G along with artificial intelligence, industrial internet and the internet of things as investment priorities this year. As an official from China's National Development and Reform Commission said in January, they are all part of the effort to "construct a new form of infrastructure" and "speed up the commercialisation of 5G".
In June, China granted 5G licenses to the country's three major telecoms operators as well as the China Broadcasting Network, kicking off the full commercial deployment of the next-generation wireless technology and accelerating the launch of 5G-enabled services and devices to consumers.
"From a market share perspective, Huawei is leading as No 1. In the 5G space, the US is a leader in many facets of the ecosystem – with the main caveat that there is no US company making radio access networking equipment," said Mark Hung, vice-president of technology and engineering at industry trade group Wi-fi Alliance in Santa Clara, California.
"There is no US company that could imminently do something similar to Huawei, Ericsson or Nokia outside of an acquisition of an existing player," he added.