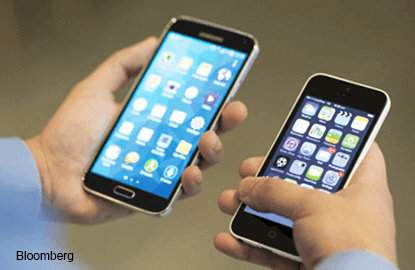 SAN FRANCISCO: Apple Inc is hosting its annual splash today to unveil a new version of its most important product, the iPhone. The company has also used the occasion to update customers, analysts and investors on its performance and other products — and this year will probably be no different.
Here are some of the main things to watch for when the event starts at San Francisco's Bill Graham Civic Auditorium at 10am today.
Apple last year introduced its most significant iPhone redesign since the device's 2007 debut, with two big-screen models and a revamped version of the iOS mobile software. This year's changes are far less significant. The body design will be similar to the iPhone 6 and 6 Plus, along with an upgraded camera and speedier processor.
The device will probably include a feature called Force Touch, which first debuted with the Apple Watch and lets the user pull up features by pressing down harder on the screen. The iPhone may also get a new rose-gold colour option added to the line-up of white, gray and gold. Analysts have predicted limited growth for the new models because last year's record sales make for a tough comparison.
Apple has sought for years to convince media companies to strike deals for the Apple TV to carry live programming outside traditional cable and satellite packages. Absent those deals, Apple is using the strategy that helped make the iPhone and iPad a success — it's opening up its TV set-top box to outside apps. Developers will for the first time be able to build games, videos and other content for a new version of Apple TV. The device's remote control is also expected to get an upgrade, with a touch pad and motion sensors so it can double as a video-game controller, TechCrunch reported. And with Buzzfeed reporting the new product will cost US$150 (RM651) — more than rival devices from Amazon.com Inc, Google Inc and Roku Inc — quality apps will be needed to help win over customers.
A larger-screen iPad is expected to debut that further blurs the line between a tablet and laptop. — Bloomberg
This article first appeared in digitaledge Daily, on September 9, 2015.