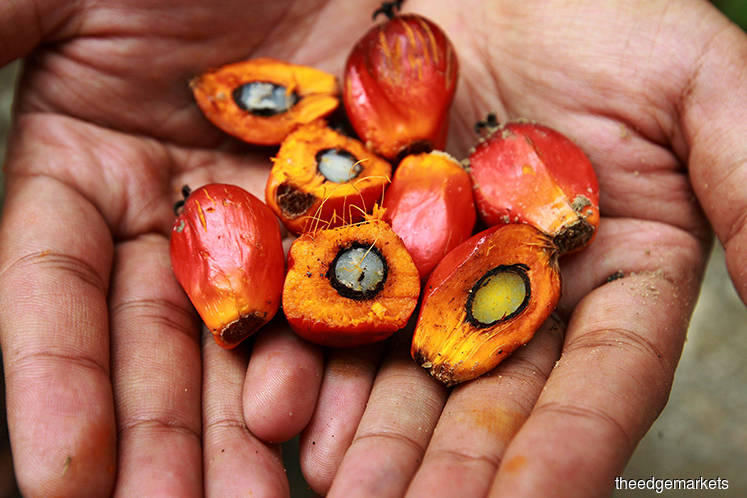 NEW DELHI (Dec 2): India is considering imposing new restrictions on refined palm oil imports to curb purchases and boost the local edible oil industry, according to a person with direct knowledge of the matter.
The government is looking to move away from current regulations that don't stipulate unit sizes on refined imports to setting standard import units at five-liter containers, said the person who asked not to be identified, because the information is not yet public. That would increase costs for many buyers, and fits into the government's strategy to cut edible oil imports and double farmers' income by 2022, the person said.
Hungry for Palm
The south Asian country, which imports about two-thirds of its cooking oil needs, has been trying to cut overseas purchases by encouraging local farmers to grow more. Any move by India to limit palm oil imports may hurt top growers Indonesia and Malaysia and put a lid on soaring benchmark prices, which surged to a two-year high last month.
Discussions on the refined palm oil proposal between various government departments are at an advanced stage, the person said. The commerce ministry's spokesperson was not immediately available to comment, while the agriculture ministry's spokesperson declined to comment.
The new rule is likely to come into force from January, when import duties on some edible oils will automatically change due to India's existing agreements with some regional associations and countries, the person said.
India's vegetable oil imports climbed 3.5% from a year earlier to 15.55 million tons in the year ended in October, according to data compiled by the Solvent Extractors' Association of India. Palm oil purchases at 9.4 million tons accounted for 60% of total vegetable oil imports last year.
Read also:
Palm oil's scorching rally about to burn its top customer