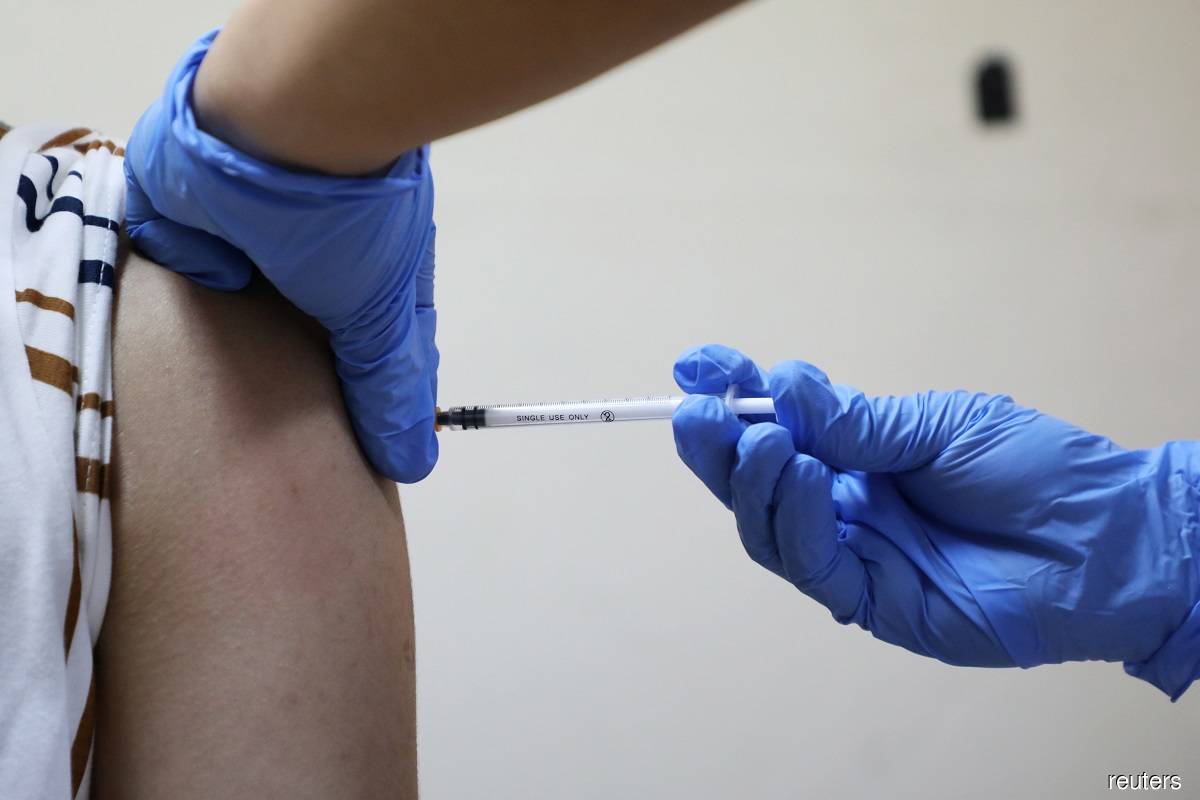 KUALA LUMPUR (June 11): While top judges have begun getting vaccinated against Covid-19, a senior court official expressed concern over their subordinates that are magistrates, judicial officers and court staff who have yet to receive their vaccine.
A random check by theedgemarkets.com with several judicial officers, magistrates, interpreters revealed they have yet to be vaccinated or have a vaccination appointment.
"Yes, most of us have yet to be vaccinated," a deputy registrar of the High Court who wanted to remain anonymous said.
Another High Court deputy registrar when checked also confirmed she has not been vaccinated.
"There is no news when I will be vaccinated. (I) tried to register for AstraZeneca but the system hung," she said.
A Federal Court judge who wished to remain anonymous when contacted told theedgemarkets.com that they have just received theirs this week.
"Magistrates and staff are of concern as most or all have not received any dates," the top judge said.
"Hopefully the government would look into this."
Minister in the Prime Minister's Department Datuk Seri Takiyuddin Hassan last month said that judges would be vaccinated beginning from May 31.
"The Office of the Minister of Law is also arranging for all judges from the Magistrates' Court, Sessions Court and High Court to be vaccinated in the various states in collaboration with the respective state governments and the State Health Departments," said the de facto law minister.
Normally magistrates and High Court deputy registrars handle remand of people arrested by the authorities and remain the front lines of judicial officers as with court staff including interpreters.
A court staff when contacted also confirmed that she has yet to be vaccinated, nor has her superior, a High Court judge.
"Many staff have yet to receive their appointments as with my boss (High Court judge)," said the staff.
Previously there were reports of Covid-19 spreading in prisons and hence the concern of those brought from the various prisons or police stations nationwide.
The judiciary has not been spared either as theedgemarkets.com reported in April that Chief Judge of Malaya (CJM) Tan Sri Azahar Mohamed was said to have been warded due to Covid-19 and had to have the most senior of Federal Court judges, Datuk Seri Mohd Zawawi Mohd Salleh, to stand in as CJM.
Read also:
Judges to get vaccinated from May 31
Justice Zawawi performing Chief Judge's duties after Justice Azahar is hospitalised