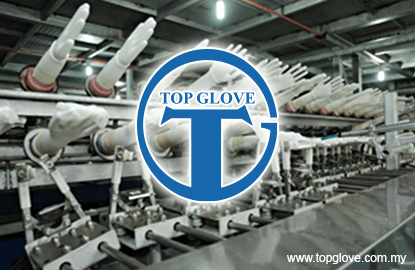 This article first appeared in The Edge Malaysia Weekly, on March 21 - 27, 2016.
AT a glance, Top Glove Corp Bhd's proposal for a secondary listing of its entire issued and paid-up capital on the Main Board of the Singapore Exchange (SGX) seems like an open door for shareholders to trade outside Malaysia and remit money from the country. However, this is only viable for those with a huge number of shares.
The secondary listing, which was announced last week, does not entail the issuance of new shares but allows existing shareholders to transfer their shares listed on Bursa Malaysia to SGX for trading.
In its announcement, Top Glove says that to create liquidity and trading activity on SGX, the company will "explore with its substantial shareholders" the possibility of selling about S$20 million worth of shares on the open market there.
The majority shareholder of the world's largest rubber glove manufacturer is its founder and chairman Tan Sri Lim Wee Chai, who holds a direct stake of 29.53% and an indirect stake of 8.27%.
While investors would be glad that they have been given a choice to trade their shares either in Malaysia or Singapore, a seasoned trader says it might only be worth the trouble for those with a high volume of shares to trade. "For investors with, say, 10,000 to 20,000 shares, it may not be worth it to transfer them to Singapore because the charges can be quite high."
Top Glove also says in its announcement that the secondary listing is expected to enhance its investor reach, diversify its investor base and allow the direct participation of investors in Singapore. "This is expected to increase the trading liquidity of Top Glove shares as Singapore is widely recognised as a global financial hub with foreign companies representing more than 30% of the companies listed on SGX-ST and supported by a high level of international participation."
At the same time, the glove maker adds, the secondary listing will boost the company's profile among global investors, according it stronger brand awareness and wider research coverage.
However, a deal maker points out that companies that had taken the dual listing road before were not doing very well on the city-state's stock exchange. "I don't think it would actually help increase liquidity. The stock is likely to see higher trading liquidity in Malaysia than in Singapore. Take IHH Healthcare Bhd. Its shares in Singapore are trading at a significantly lower volume than on Bursa. The liquidity is much higher on the Malaysian stock exchange."
In terms of share price appreciation, IHH Healthcare has risen 95% since it was listed on SGX while on Bursa, it has gained 133.7%.
A veteran broker, meanwhile, says Malaysia is known for its glove players in the global investing community, which makes it odd for Top Glove to have a secondary listing in Singapore where the valuation of its shares will likely be lower.
Maybank Investment Bank Research says in a report that Top Glove already has high liquidity and that a S$20 million share sale by its major shareholders would only represent about 1% of its total issued shares, which will not boost its liquidity substantially. "Additionally, the valuations of SGX-listed glove players are below those of their Bursa-listed counterparts. Thus, the secondary listing will not boost Top Glove's valuations."
Top Glove closed at RM5.26 on Bursa last Thursday, giving it a market capitalisation of RM6.6 billion. It was trading at a forward price-earnings ratio (PER) of 16 times and has risen 107% over the past year.
Singapore-listed glove maker, Riverstone Holdings Ltd, which closed at S$1 on SGX last Thursday, had a forward PER of 15.81 times while its peer, UG Healthcare Ltd, last traded at S$0.385 with a forward PER of 13.45 times.
Interestingly, both these companies saw an increase in their share price after Top Glove's announcement on March 14. Riverstone grew 5.8% within four trading days while UG Healthcare leapt 25.8%.
According to a market expert, a secondary listing in Singapore implies that it is something the shareholders want rather than the company itself.
It is worth highlighting that several years ago, Berjaya Sports Toto Bhd (BToto) embarked on a similar quest but it fell through. BToto proposed to list its wholly-owned number forecast operator, Sports Toto Malaysia Sdn Bhd, as a business trust in Singapore and thereafter seek a secondary listing on Bursa Malaysia. The proposal came before the 2013 general election in Malaysia.
However, the plan was aborted despite receiving all the required approvals from the authorities because of the anticipation of interest rate hikes at the time and the poor performance of listed yield stocks.
If all goes according to plan, Top Glove's listing in Singapore should take place in June this year.
In the second quarter ended Feb 29, 2016, the company's net profit surged 86.6% year on year to RM104.61 million while revenue rose 21.3% to RM693.86 million.