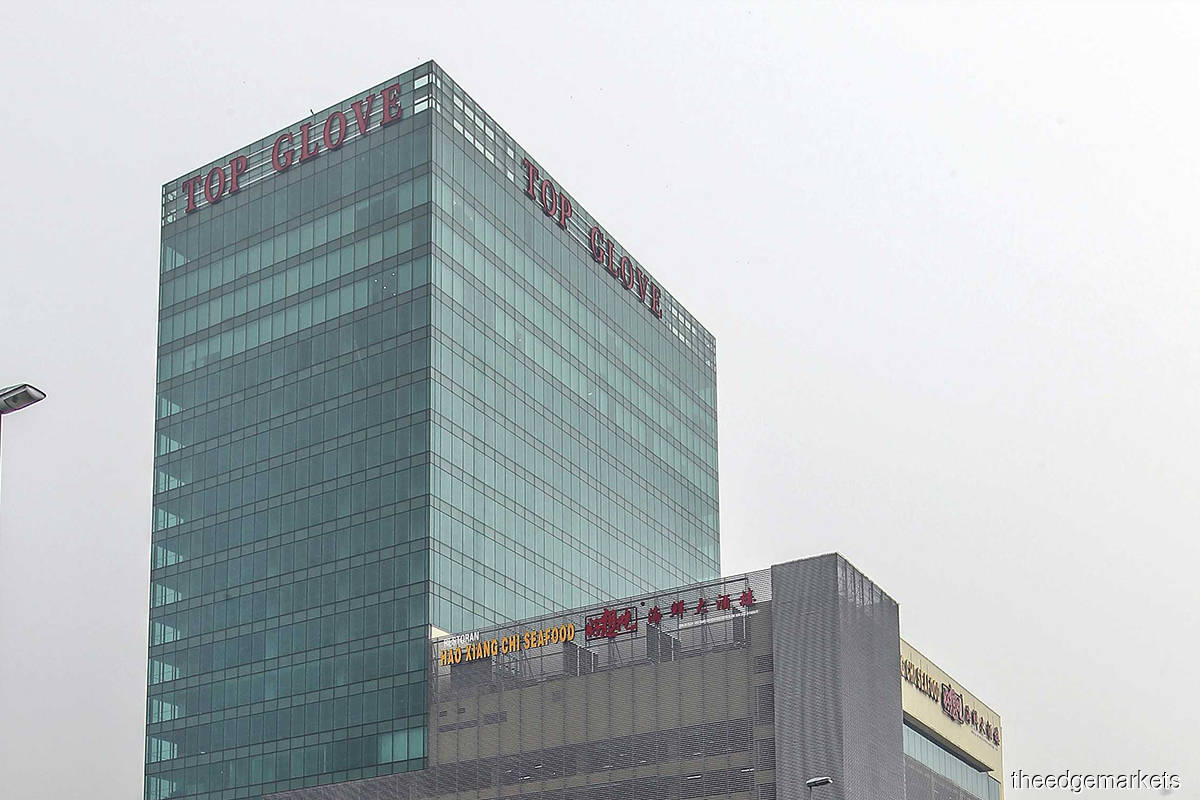 KUALA LUMPUR (July 21): Affin Hwang Capital Research has maintained its "buy" rating on Top Glove Corp Bhd at RM24.82 with a higher target price of RM46.40 and said it believe that the recent resurgence of Covid-19 will drive average selling prices (ASPs) higher in coming months, as the current shortage looks likely to worsen.
In a note on July 20, the research house said ASPs can continue to increase by at least 5% month-on-month (m-o-m) each month moving into FY21E (as per management guidance) given the recent resurgence of Covid-19 in developed countries, which will drive demand and hence ASPs.
"Based on our estimates, if ASPs were to increase by 8-10% m-o-m each month, our earnings estimates for FY21E will increase by a further 24%-42%.
"Based on a PE multiple of 30 times, the fair value of Top Glove shares would be around RM56.20 to RM63.60.
"However, if we were to base it on 52 times (similar to Hatalega Holdings Bhd valuation), the fair value of Top Glove could surpass RM110, which implies an upside of more than 344% from the current level," it said.
Affin Hwang said it was raising its earnings forecasts for FY20E-22E by 35%-310%, imputing a higher ASP assumption.
"We are not overly concerned by the detention order issued by the US Customs and Border Protection and expect it to be resolved within the next 2-4 weeks.
"We estimate the impact on earnings for FY20E is around 5-6%. However, if the issue prolongs, Top Glove will have to re-ship it goods to other countries, though it could benefit from higher spot prices.
"Key risks to our call include: 1) intensifying competition from other countries; 2) higher volatility in raw material prices; and 3) worsening labour issues," it said.