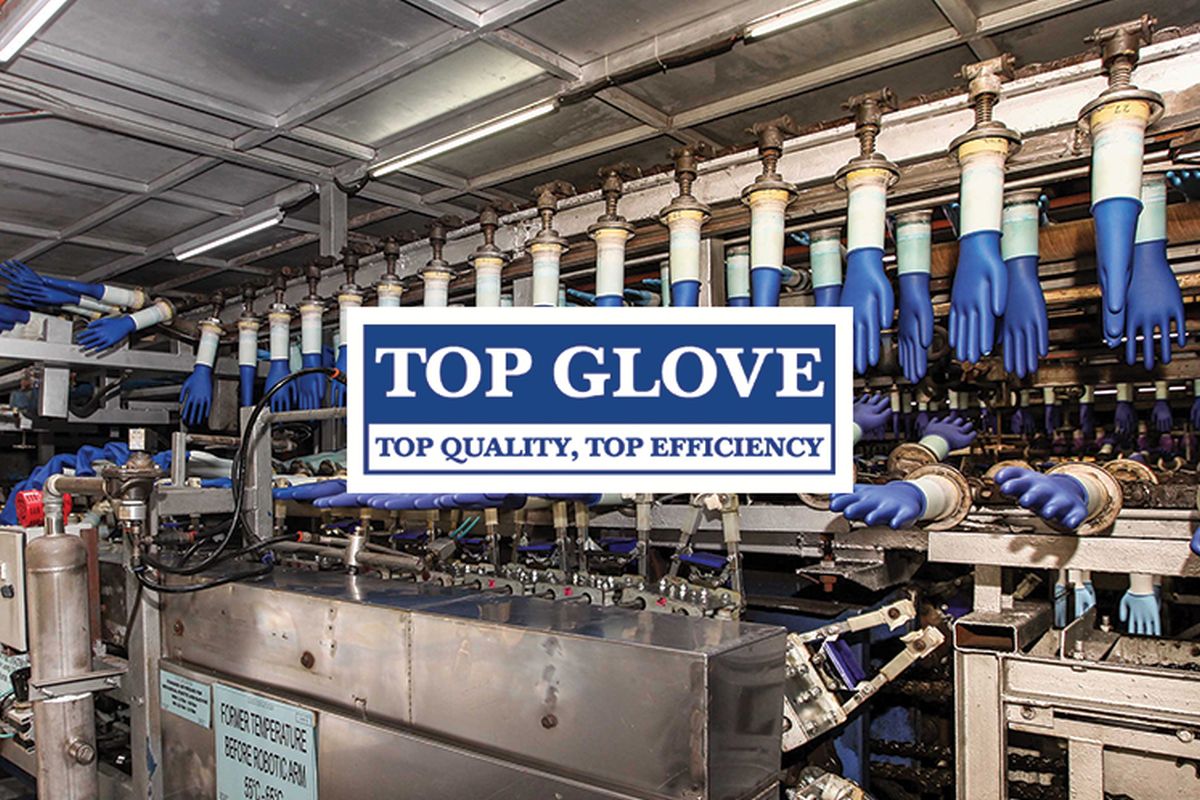 This story has been updated.
KUALA LUMPUR (Oct 30): While the investing fraternity has been watching Top Glove Corp Bhd's climb to overtake Malayan Banking Bhd (Maybank) to be the biggest company on Bursa Malaysia in terms of market capitalisation (cap), one of the glove maker's directors, however, sold shares for handsome gains following a meteoric rise in the company's share price.
Top Glove's latest filing with Bursa Malaysia shows that its executive director Lim Cheong Guan sold 200,000 shares at RM8.79 on Monday (Oct 26), and 30,000 shares at RM8.98 on the following day.
Lim also sold some shares last month. He sold 300,000 shares at RM8.05, 50,000 shares at RM8.06 and 30,000 shares at RM8.09. Prior to that, the executive director also sold shares in June.
Lim was trimming his position ahead of a bumper profit year for Top Glove. Bullish investment analysts are anticipating Top Glove's net profit to swell to RM10 billion for the financial year ending Aug 31, 2021 (FY21) — if not higher. Given the optimistic earnings forecasts, some analysts are pegging their target prices (TPs) at above RM10.
Maybank IB Research predicted that the glove manufacturer's net profit will climb to RM11.22 billion for FY21, underpinned by RM27.8 billion in revenue.
The strong growth in profitability forecasts hinge on higher-than-expected average selling prices (ASPs) and longer demand lead times. Analysts have also shrugged off concerns over the ban imposed by the US Customs and Border Protection (CBP) on the grounds of alleged forced labour.
The CBP, meanwhile, has been quoted by Reuters as saying that Top Glove is taking the matter seriously and is "making improvements".
The US authority also said there is no "normal or specific timeline" for modifying or revoking the ban, and that it would not do so until all the indicators of forced labour are sufficiently addressed and the company demonstrates that the practice had been eliminated from its manufacturing process.
Year to date, the counter has rocketed more than five times its value at the start of the year of RM1.57 per share, reaching a peak at RM9.60 on Oct 19.
The share price rebound appears to have been disrupted in the past two weeks, with the stock falling from RM9.60 to RM8.57 today (Friday). Likewise, other glove stocks have drifted lower. The announcements of superprofits by two peers — Hartalega Holdings Bhd and Supermax Corp Bhd — for the financial quarter ended Sept 30, 2020 did not help to boost sentiment despite a resurgence of Covid-19 cases in many parts of the world.
Some fund managers are of the view that the bumper profit news has been factored into the share price, while investors are taking into account the news flow of the availability of a vaccine soon.  
While Top Glove's director was selling shares, the Employees Provident Fund (EPF) was doing the opposite. The provident fund has bought an additional 51.35 million shares, raising its stake in Top Glove to 5.67% as at Oct 27, compared with 5.05% as at Sept 21.
Based on today's closing of RM8.57, controlling shareholder Tan Sri Dr Lim Wee Chai's 25.68% stake is worth RM17.9 billion in market value. He told the media in an interview last month that he believes Top Glove could overtake Maybank as the biggest company on Bursa, following the release of the company's financial results.
Top Glove's market cap was RM70.22 billion based on its latest closing price of RM8.57 today, while Maybank's stood at RM78.69 billion with a share price of RM7. Top Glove's share price will need to climb more than RM1 to claim the top position, assuming that Maybank's remains at RM7.
Top Glove recorded its best-ever quarterly net profit of RM1.29 billion for the fourth quarter ended Aug 31, 2020 (4QFY20), which was almost 18 times the RM74.17 million it posted a year ago. Earnings per share (EPS) surged to 15.95 sen, from 0.97 sen previously, while quarterly revenue jumped 161.5% to RM3.11 billion from RM1.19 billion.