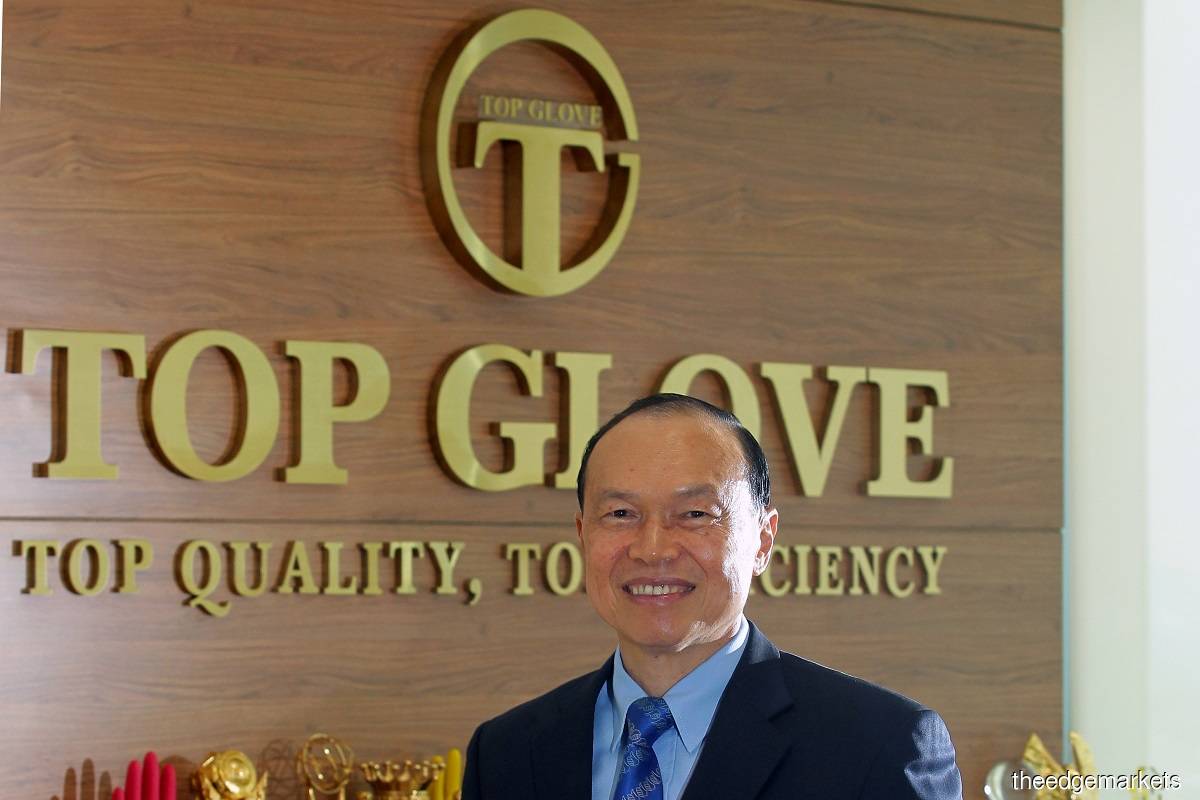 KUALA LUMPUR (Jan 5): Top Glove Corp Bhd's chairman Tan Sri Dr Lim Wee Chai is mopping up more shares in the new year.
The founder bought 3.62 million shares at an average price of RM5.5217 per share, or RM19.99 million in total, on Jan 4 — the first trading day of year 2021 — when its share price plummeted as it became the target for regulated short selling.
The latest share purchase raised Lim's direct interest to 2.11 billion shares or a 26.25% stake. He also holds an indirect stake of 691.82 million shares or 8.62%, according to the company's filing with Bursa Malaysia.
The tycoon already spent some RM69.72 million last month on buying 10.68 million Top Glove shares, at prices between RM6.0702 and RM6.99308 per share.
In a separate filing, the Employees Provident Fund (EPF) acquired 3.42 million shares on Dec 30 last year, bringing its direct shareholding to 5.32% or 426.54 million shares in Top Glove.
EPF re-emerged as Top Glove's substantial shareholder on Sept 21, 2020 with a 5.05% stake. The provident fund subsequently raised the stake to 6.63% on Nov 20, 2020, before it started trimming its shareholding when the poor living conditions of top Glove's migrant workers was raising eyebrows.
Top Glove regained some lost ground. Its share price closed 22 sen or 4% higher today at RM5.72, valuing it at RM46.91 billion. Over the last three-month period, the counter has fallen as much as 39% from RM9.37 on Oct 19, 2020. But, it is still up by 283% from RM1.49 a year ago.