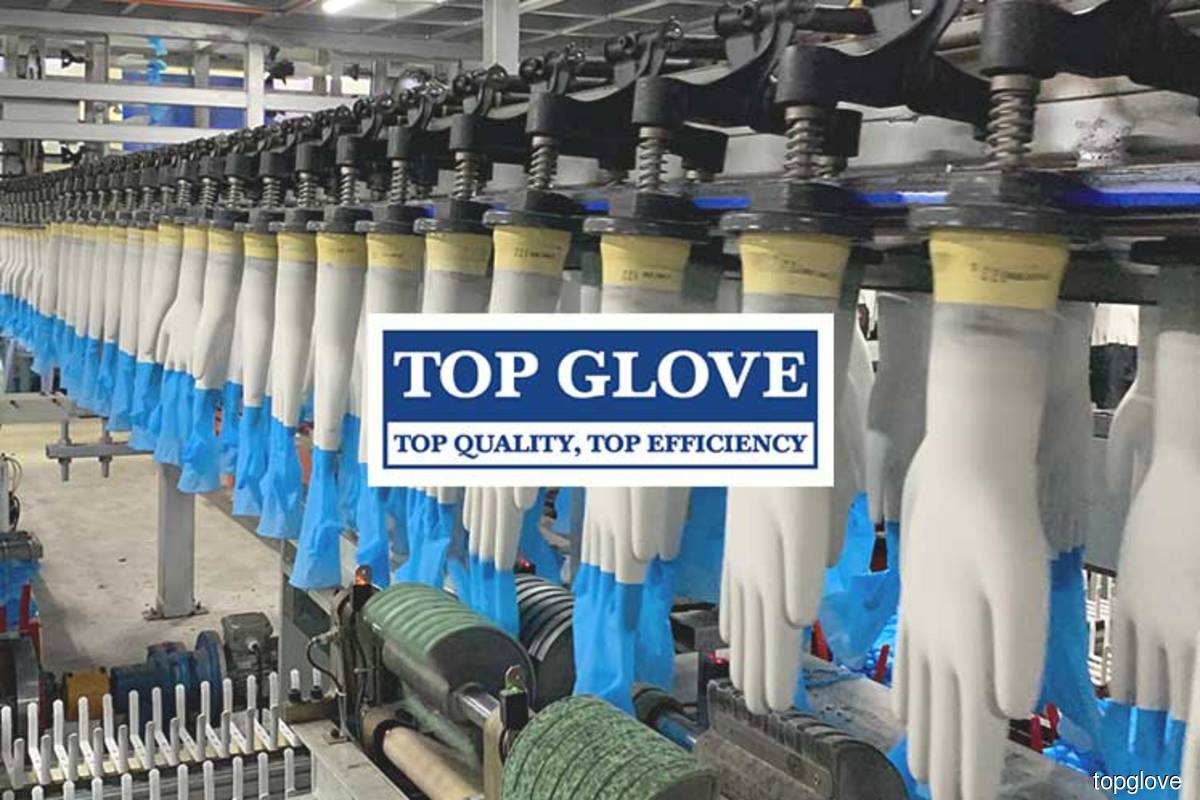 KUALA LUMPUR (Nov 19): Top Glove Corp Bhd, which made a whopping net profit of RM1.87 billion for its financial year ended Aug 31, 2020, has now spent about half that amount on buying back its own shares since September.
It is perhaps the first company listed on Bursa Malaysia to have spent such a big sum on buying back its own shares.
The group bought RM69.96 million worth of its own shares yesterday — the eight straight trading day it has indulged in the exercise — as it continued a buying spree that has now cost it a total of RM914.19 million since September this year.
The latest purchase raised the sum it spent on the exercise this month to RM559.19 million, after spending RM355 million for the same in September.
In a bourse filing today, the glove maker said it bought the latest lot of 10.07 million shares at between RM6.92 and RM6.97 apiece. This raised its cumulative net outstanding treasury shares to 125.49 million shares, equivalent to a 1.53% stake.
Top Glove's counter, which saw some 46.11 million shares done today, settled at RM6.94 at market close — its the lowest point since Sept 10, when it was trading at RM6.54. At its current price, the group has a market capitalisation of RM56.08 billion.
The stock has been pummelled by a series of unfavourable developments recently. Besides positive news in the Covid-19 vaccine discovery space, its workers' dormitory in Klang has been placed under enhanced movement control order (EMCO) for two weeks from Nov 17. The EMCO affects about 27% of its 21,000-strong workforce.
Nevertheless, the stock is still up 348% from when it was trading at RM1.55 on Jan 2 this year.