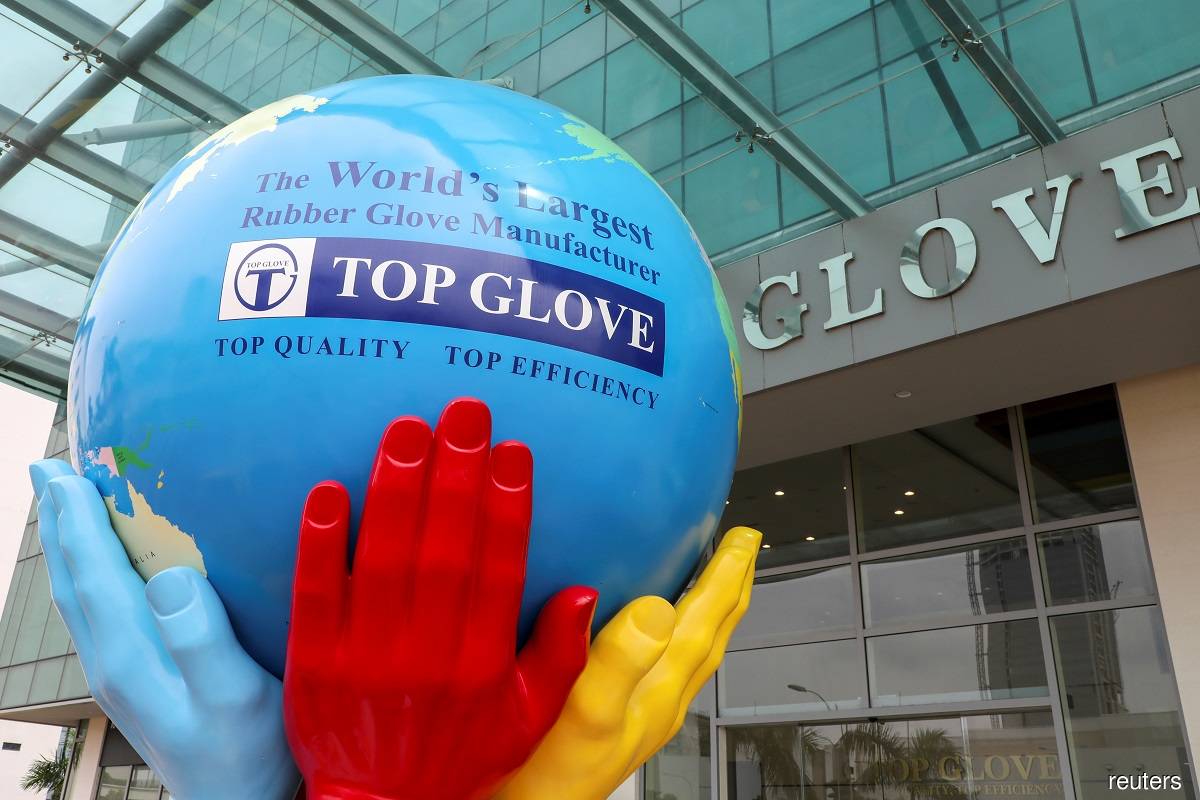 KUALA LUMPUR (Feb 22): Top Glove Corp Bhd, whose share price has fallen 18% since the beginning of this month, continued with its share buy-back spree today with purchases totalling RM58.86 million in the open market.
This is the fourth time this month that Top Glove bought back its shares, spending a total of RM141.8 million for the exercise, including RM29.97 million on Feb 19, RM49.27 million on Feb 16 and RM3.69 million on Feb 10.
Today it bought 10.11 million shares priced between RM5.78 and RM5.87 per share, according to the group's filing with Bursa Malaysia.
These raised its net outstanding treasury shares to 202.15 million, equivalent to 2.46%.
Prior to this month's share buy-backs, Top Glove last purchased its own shares on Dec 14 last year, spending RM3.63 million on buying 576,900 shares.
In the final quarter of last year, Top Glove spent RM1.28 billion on share buy-backs, including RM354.74 million in September, RM802.55 million in November and RM123.5 million in December.
In a separate filing today, the group said the Employees Provident Fund had acquired 1.58 million shares in Top Glove. These raised the fund's stake in the glove maker to 5.86% or 468.86 million shares.
Top Glove's shares closed 27 sen or 4.46% lower at RM5.78 today, with some 39.05 million shares traded. It has a market capitalisation of RM47.41 billion.
While its share price has fallen some 40% from the peak of RM9.60 seen last year, it is up 219% from RM1.81 a year ago.
Read also:
Top Glove registers highest RSS volume and value
Selling pressure building up on glove stocks