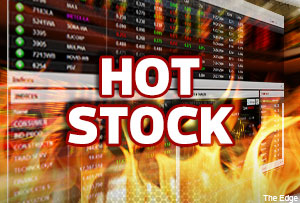 KUALA LUMPUR (Oct 15): Top Glove Corporation Bhd shares eased this morning after the company reported lower quarterly net profit due to keener competition in the nitrile glove market.
The counter was down five sen to RM4.76 at 12.15pm, with about 61,000 shares transacted.
The glove maker yesterday reported a 5.2% fall in net profit for the fourth quarter ended Aug 31, 2014 (4QFY14) to RM45.9 million from RM48.4 million  a year ago.
For the entire FY14, it posted a net profit of RM180.1 million, which is within analysts' consensus estimates of 96.5% to 96.7%.
In line with this, TA Securities Research has adjusted Top Glove's forecast earnings for FY15 and FY16 by about 1% to RM214.5 million and RM243.7 million respectively.
Meanwhile, the research house has also made an earnings forecast of RM276.4 million for FY17.
As Top Glove has focus more on improving its profitability, TA Securities Research believes the  strategy will help serve the group better in the long run, especially as there will be more installed capacity in the pipeline.
By January 2015, an additional 14 production lines with a capacity of 2 billion pieces annually are expected to be completed, which will bring the group's total installed capacity to 44.6 billion pieces annually.
However, the research house also expects a challenging and competitive future for the group on recent reports of overcapacity,  exacerbated by rises in electricity and natural gas tariffs.
Besides, TA Securities Research notes that pricing competition in the industry may also result in potential difficulties in passing the resulting cost to customers.
"The key ahead lies in the group's ability to adapt itself," said the research house.
"Highlighted areas of focus include improvements in quality and efficiency. A turnaround will be dependent on management's capabilities in enacting these goals," it added.
TA Securities Research brought down its target price for Top Glove to RM4.70 per share, and maintained a "sell" recommendation because of the potential downside from its last closing price.