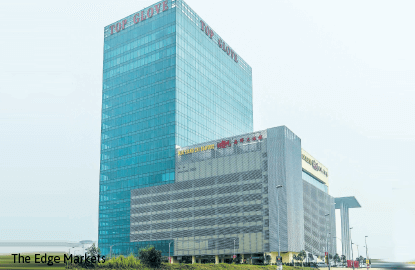 This article first appeared in
The Edge Financial Daily
, on October 11, 2016.
Top Glove Corp Bhd
(Oct 10, RM4.83)
Downgrade to hold from buy with a lower target price of RM4.91 from RM5.27: Top Glove Corp Bhd is set to release its fourth quarter financial year 2016 (4QFY16) results tomorrow.
We expect the results to be either flat or marginal quarter-on-quarter (q-o-q), in the region of RM60 million to RM65 million, bringing full-year earnings to between RM353 million and RM358 million, in line with our full-year forecast of RM354 million, but falling short of the consensus estimate by 5% to 6%.
The flat or marginal q-o-q improvement in earnings is on the back of a slight recovery in average selling prices (ASPs) of 3% to 5%, but offset by rising production cost and the minimum wage hike from RM900 to RM1,000 per month.
Despite its 4QFY16 results potentially matching our expectations, we adjust our FY17 and FY18 earnings downwards by 7%, in view of a recovery in ASPs in a more gradual manner due to pricing competition, rising production cost and its exceptionally high earnings in the first half of FY16 due to a surge in US dollar value. Its earnings before interest, taxes, depreciation and amortisation margin is expected to normalise to the 15% to 16% level.
The average latex price has also climbed up recently, from RM4.20 to RM4.60 per kg, while the average nitrile price remains stable at below US$1 (RM4.15) per kg. We expect latex prices to stay at this level.
We have factored in RM4.06 per US dollar and RM4 per US dollar in our FY16 and FY17 assumptions.
Its F27 Lukut plant will be fully commissioned in November 2016, with an additional two billion new production capacity for nitrile butadiene rubber gloves. Total capacity is expected to increase by 14% in FY17, after inclusion of the partially commissioned F30 factory.
Key risks to the expansion plan include difficulty in securing foreign workers. Other risks are further reduction in ASPs amid steep competition, a surge in nitrile and latex prices, as well as a weaker US dollar against the ringgit. — Hong Leong Investment Bank Research, Oct 10