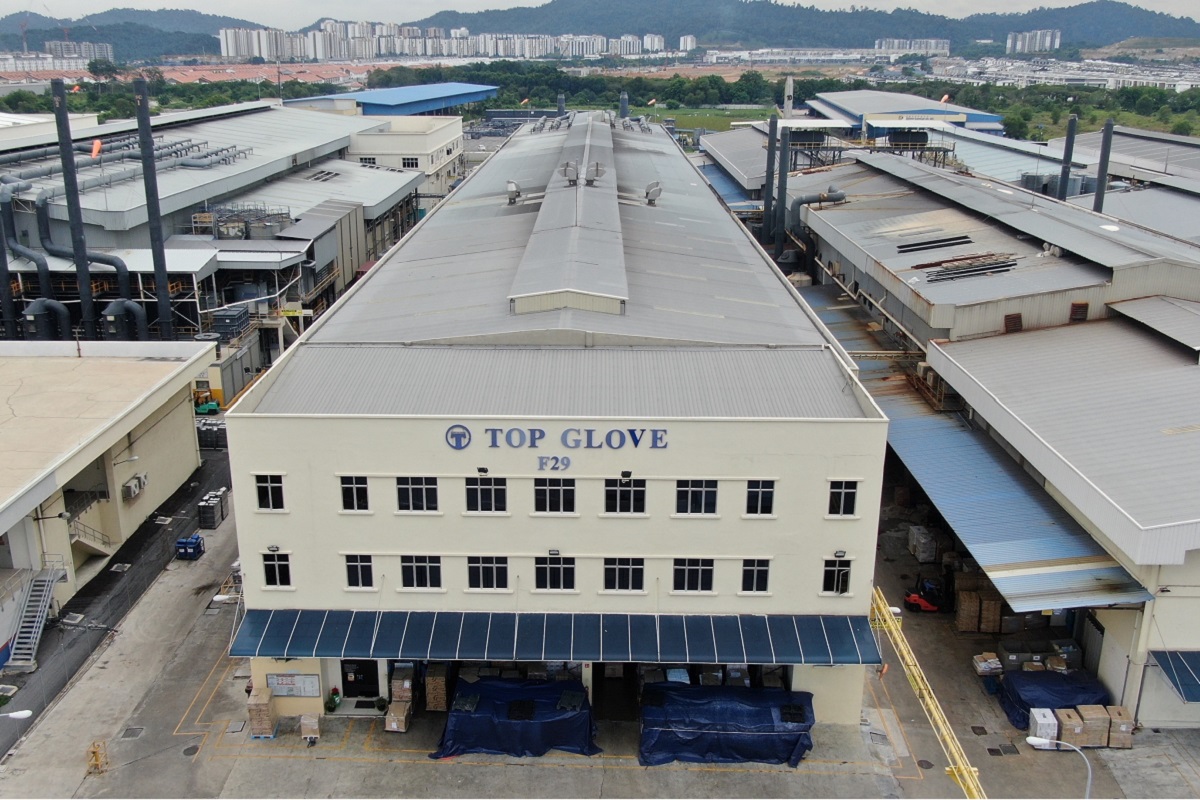 KUALA LUMPUR (Jan 16): Top Glove Corp Bhd, which has had half its production capacity halted for over a month in November due to a severe Covid-19 outbreak among its workers, today said several more across four factories in Port Dickson, Sungai Puloh, Kulim and Shah Alam have tested positive for Covid-19.
In a statement today, the group said all employees at its facility in Port Dickson had undergone screening with the Ministry of Health (MoH) on Jan 14, 2021, and that the affected employees are currently under quarantine.
The glove maker, however, did not specify how many were infected, other than noting that the foreign ones have been placed in designated quarantine quarters, while the locals have been quarantined at home.
The group was previously ordered to suspend operations at 28 of its factories in Klang, after a couple of thousands of workers were reportedly infected by the coronavirus. These factories then gradually resumed operations, with the group announcing just 10 days ago that full capacity had been restored. The production halt was expected to affect about 4% of the company's revenue for this financial year ending Aug 31, 2021 (FY21).
"Top Glove is also arranging for the employees at our factory in Sungai Puloh, Klang to undergo mass screening today. For another two facilities where there have been some cases, in Kulim and in Shah Alam, contact tracing and screening of close contacts is underway, regardless of whether or not the employees are displaying symptoms," Top Glove further said in its statement today, adding all related costs will be borne by the group.
Meanwhile, it said all primary contacts of the affected employees over the past 14 days have been identified and placed under quarantine and will undergo subsequent tests before they are permitted to return to work. Thorough disinfection of all areas has also been carried out by a third-party service provider.
"The board of directors of Top Glove is closely monitoring the situation and in constant discussion with the management team on development and updates of all employees involved, on a daily basis.
"Top Glove reiterates that the health and safety of its employees is a top priority. As the company continues to produce high-quality medical gloves to protect medical practitioners and frontliners across the world, we are dedicated to adhering to stringent measures to safeguard our employees as well as the communities we serve," the group added.