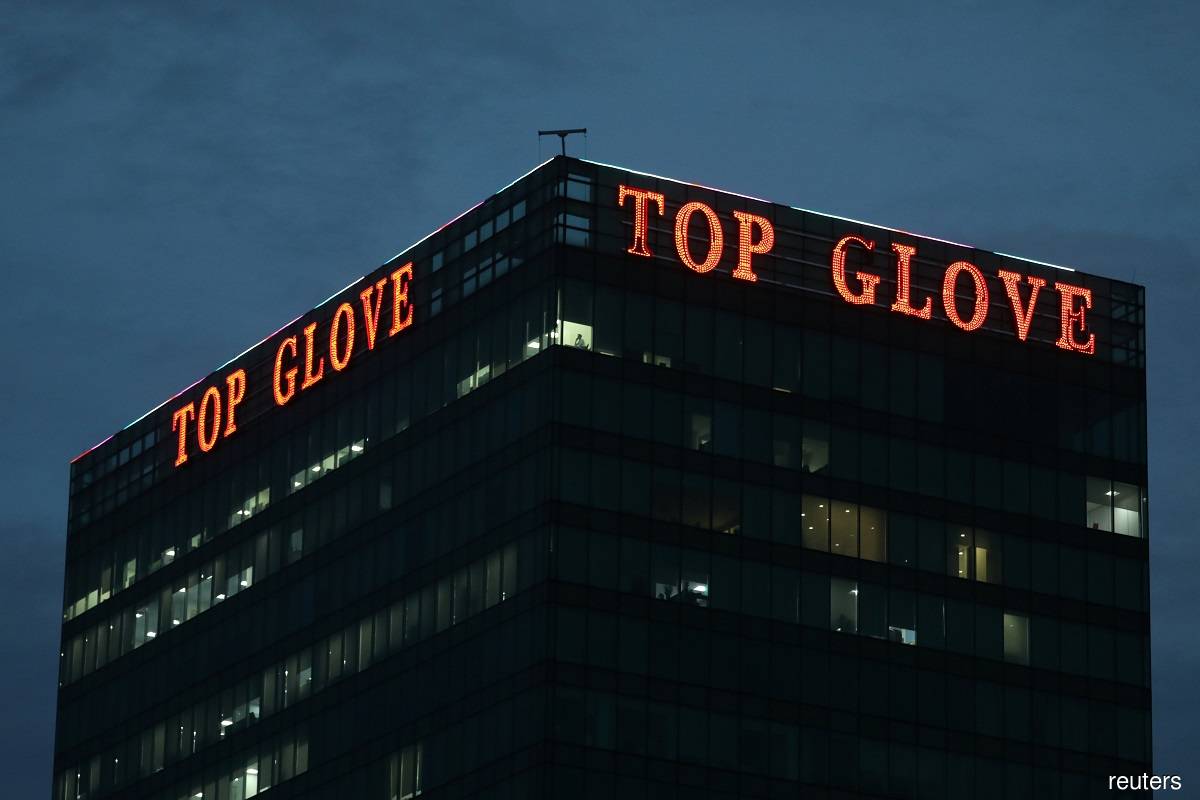 KUALA LUMPUR (May 5): Top Glove Corp Bhd said today the rubber glove manufacturer continues to work closely with the US Customs and Border Protection (CBP) towards the expeditious resolution, revocation and modification of the withhold release order (WRO) imposed by the regulator on Top Glove's products in the US amid forced labour allegations.
In a statement to Bursa Malaysia today, Top Glove said the CBP is reviewing Top Glove's submission based on the 
company's claim that it has remediated the 11 International Labour Organization's (ILO) forced labour indicators.
"The company's resolution of the 11 ILO forced labour indicators had earlier been verified by independent international UK consultant, Impactt Ltd, in its report dated April 22, 2021.
"The company estimates the impact following the WRO/finding on sales from Malaysia to be minimal until upliftment of the WRO/finding," Top Glove said.
Top Glove said it is responding to news reports including a CNA article published today titled "US Customs seizes Malaysia's Top Glove shipment following forced labour finding".
Yesterday (May 4), the CBP said in a statement that its personnel in Cleveland seized a shipment of 3.97 million nitrile disposable gloves manufactured in Malaysia by a subsidiary of Top Glove due to allegations indicating they were made by forced labour.
The estimated value of the shipment was US$518,000, according to the CBP.
"On March 29, CBP directed personnel at all US ports of entry to begin seizing disposable gloves produced in Malaysia by Top Glove," the CBP said.
"CBP issued a forced labour finding on March 29 based on evidence of multiple forced labour indicators in Top Glove's production process, including debt bondage, excessive overtime, abusive working and living conditions, and retention of identity documents," the CBP alleged.
At Bursa's 12.30pm break today, Top Glove's share price settled down eight sen or 1.47% at RM5.37 for a market value of about RM44.09 billion.
Top Glove's latest reported number of issued shares stood at 8.21 billion, according to its Bursa filing on April 22, 2021.