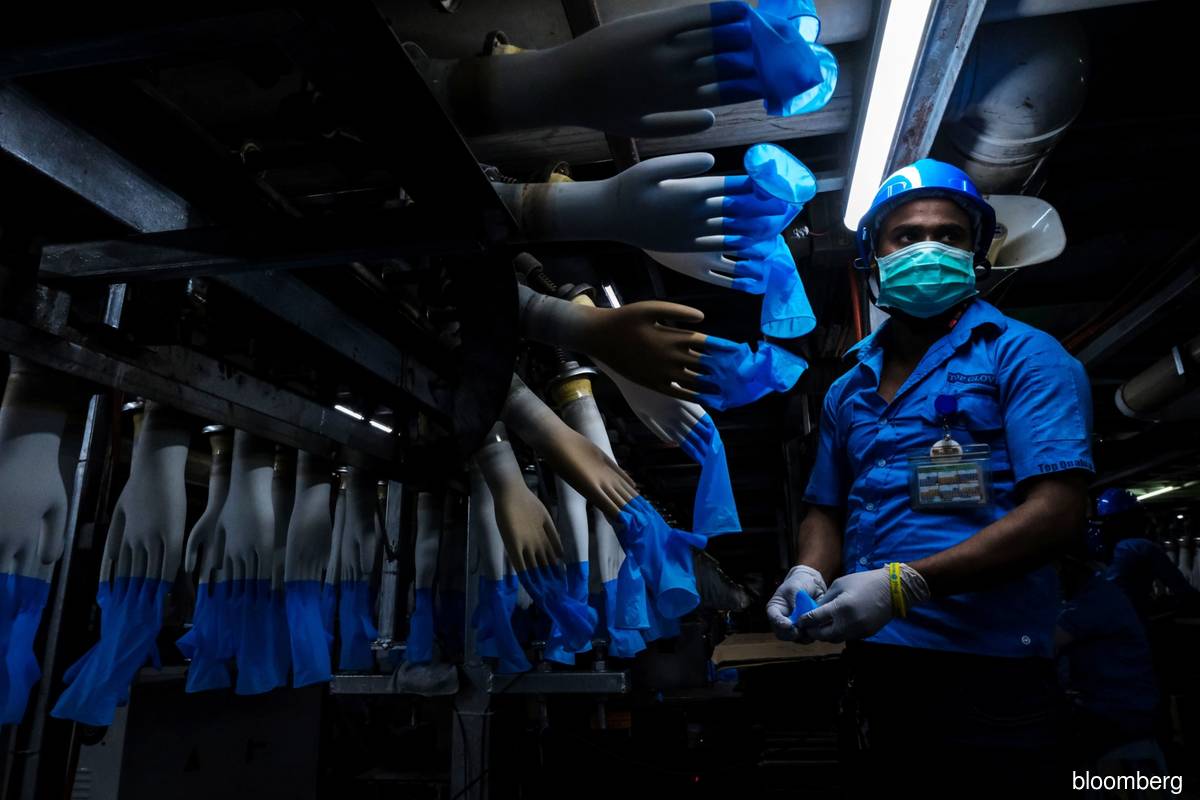 KUALA LUMPUR (Dec 14): After halting its share buyback exercise for one-and-a-half weeks, Top Glove Corp Bhd is back to mop up its own shares, though it spent a much smaller sum of RM3.63 million in the latest exercise.
In contrast, it spent RM119.87 million in the first two days of December — RM69.94 million on Dec 2 and RM49.93 million on Dec 1.
The latest purchase, in which it bought 576,900 shares at RM6.30 per share — the stock's closing price today — raised its total spent for buybacks this month to RM123.5 million.
This raised its net outstanding treasury shares to 178.36 million, equivalent to a 2.18% stake.
Top Glove has now spent RM1.28 billion on share buybacks since September, with RM354.74 million spent in September, and RM802.55 million in November.
For perspective, the sum is about 68.6% of the group's net profit of RM1.87 billion for its financial year ended Aug 31, 2020 (FY20) or 53.9% of the group's net profit of RM2.38 billion for 1QFY21.
Separately, Top Glove saw its executive director Lim Cheong Guan and Employees Provident Fund (EPF) dispose of more shares on the open market.
Lim sold 670,000 shares worth RM4.67 million between Dec 9 and Dec 11. Now, he is left with some 257,800 shares or a 0.003% stake in Top Glove as at Dec 14.
Meanwhile, EPF has also continued to trim its stake in Top Glove, disposing of 3.42 million more shares on Dec 9, after selling 12 million shares on Dec 8.
Following the latest disposals, the provident fund's shareholding in Top Glove dropped to 430.24 million shares or a 5.37% stake.
Top Glove's shares were 60 sen or 8.7% lower to close at a five-month low of RM6.30 today, with some 84.18 million shares traded. It is the sixth top loser on Bursa Malaysia today, valuing it at RM51.64 billion. Still, it has surged 301% year-to-date from RM1.57.
Read also:
Top Glove's executive director and EPF trim their stakes further