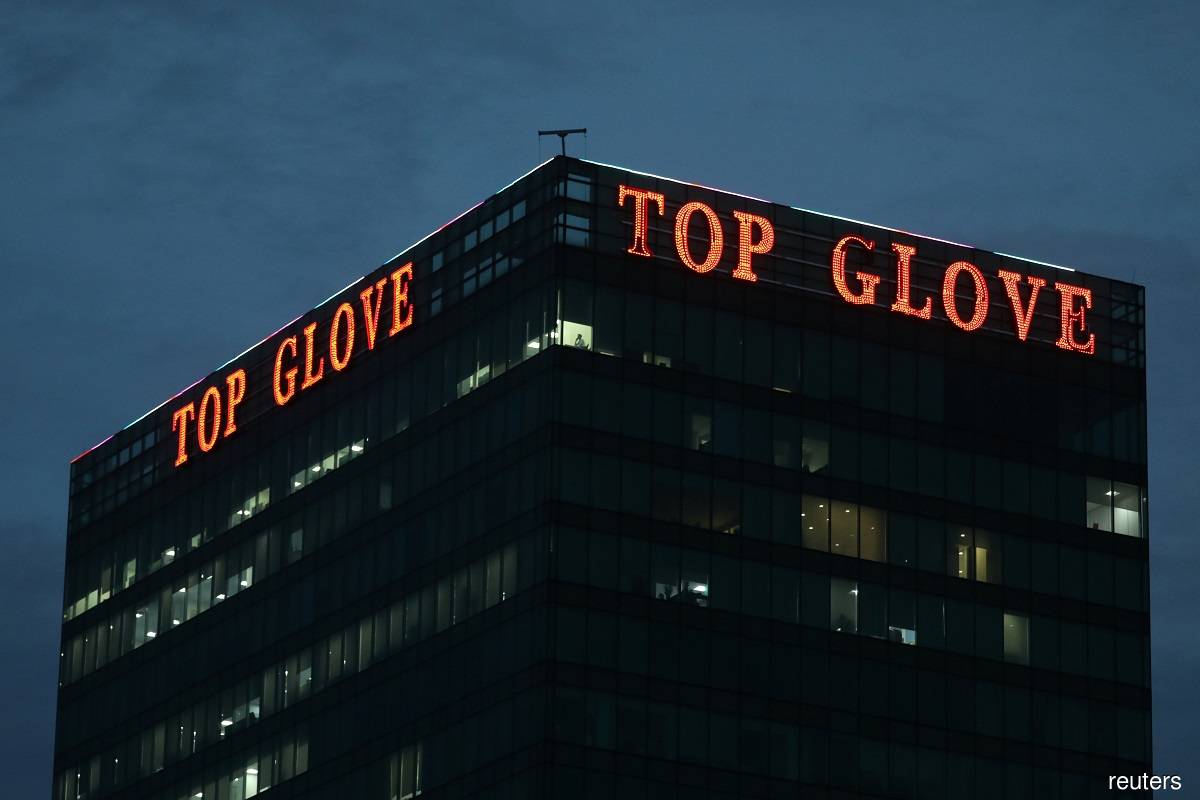 KUALA LUMPUR (Feb 22): Shares worth RM55.5 million were sold short today, with volume leader Top Glove Corp Bhd accounting for 2.63 million shares, according to data compiled by Bursa Malaysia.
The shorted shares of the rubber gloves' maker were worth RM15.31 million, the regulated short selling (RSS) data showed.
Velesto Energy Bhd came in second with an RSS volume of 2.44 million shares valued at RM422,871, followed by another rubber gloves' maker, Supermax Corp Bhd, which saw 1.31 million worth RM7.24 million sold short.
Investors also shorted 712,200 shares of Hartalega Holdings Bhd worth RM8.35 million, making it the runner-up in terms of value in today's RSS list.
The three largest glove makers on Bursa Malaysia made up more than half or 56% of the total RSS value of RM55.5 million.
Kossan Rubber Industries Bhd, on the other hand, only saw 6,000 shares shorted today worth RM23,580.
Last week, a total of 5.35 million Top Glove shares worth RM32.81 million were sold short, while Supermax saw 3.53 million shares worth RM21.02 million shorted.
Hartalega saw 2.03 million worth RM25.26 million shorted during the same five-day period, while Kossan only saw 1.43 million worth RM5.77 million sold short.
As at Feb 19, the four major rubber-glove makers topped the Net Short Selling List on Bursa Malaysia.
Top Glove's net short position stood at 2.44% of the total net short position or 199.59 million shares. This was followed by Kossan's 2.02% or 51.59 million shares, Hartalega's 1.29% or 43.88 million shares and Supermax's 0.99% or 26.67 million shares.
RSS was suspended by Bursa Malaysia in March 2020, following the global equity rout to address market volatility at the time. It was reinstated on Jan 1 this year.
The Securities Commission Malaysia and Bursa Malaysia Bhd announced today an extension of the temporary suspension of intraday short selling (IDSS) and intraday short selling by propriety day traders (PDT short sale) to Aug 29.
The suspension of IDSS and PDT short sale, which was effective on March 24 last year, was due to expire on Feb 28.
Read also:
Top Glove spends RM59m in latest share buy-back
Temporary suspension on IDSS and PDT short-selling extended to Aug 29
Selling pressure building up on glove stocks