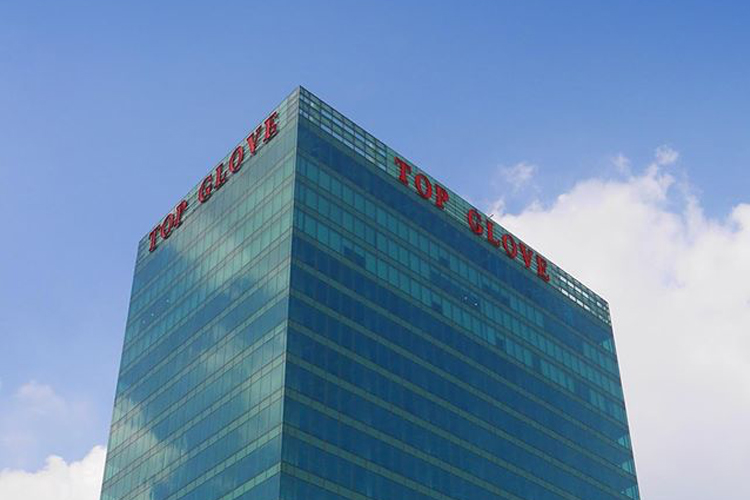 KUALA LUMPUR (June 11): Top Glove Corp Bhd has recorded its best-ever quarterly net profit at RM347.9 million in the third quarter ended May 31, 2020 (3QFY20), which more than quadrupled from RM74.67 million last year.
Prior to this, its highest quarterly net profit was RM128.35 million, registered in 1QFY16. Interestingly, this quarter's net profit already makes up 94% of the net profit for the full financial year ended Aug 30, 2019 (FY19) of RM370.56 million.
Earnings per share surged to 13.59 sen versus 2.92 sen previously.
The rubber glove maker attributed its stellar performance to the "unparalleled growth in sales volume, on the back of the global Covid-19 pandemic", it said in a filing to Bursa Malaysia today.
Accordingly, the group has also declared an interim dividend of 10 sen per share in respect of FY20, payable on July 9.
Quarterly revenue was up 41.85% to RM1.69 billion — also the strongest ever quarterly topline, from RM1.19 billion in 3QFY19.
Top Glove noted that the monthly sales orders went up by some 180%, resulting in long lead times, which went up from 40 days to around 400 days, whereby orders placed now would only be delivered over a year later.
"However, Top Glove has endeavoured to allocate capacity to as many countries as possible, to ensure its life-saving gloves reach those most in need, while also prioritising its existing customers," said the rubber glove maker.
Additionally, it highlighted that its unit Aspion Sdn Bhd's capacity was also instrumental in enabling Top Glove to meet the intensified demand.
Aspion's sales revenue was RM202.3 million in 3QFY20, 48% higher than 2QFY20, while profit before tax grew four times compared with the previous quarter, on the back of improvement in its efficiency, quality and profitability. Its sales volume grew 45% quarter-on-quarter.
For the cumulative nine-month period of FY20, net profit nearly doubled (97.93%) to RM575 million, from RM290.51 million last year, while revenue leaped 14.26% to RM4.13 billion, from RM3.61 billion.
Following the increase in glove demand from virtually every country in the world, the group's utilisation rate rose from a pre-Covid level of 85% to above 95% in 3QFY20, said Top Glove.
"We are very pleased with our performance. It is easy to do well during good times but in tough times, companies that continue to do well are those with a solid foundation. Our record high results are a testament to our strong foundation which is decades in the making," said its executive chairman Tan Sri Dr Lim Wee Chai, in a statement today.
"Gloves are an essential item in winning this war on Covid-19. It is a tremendous privilege to be in a position to help protect people in Malaysia and throughout the world from this dangerous virus, and we will continue to work safely and efficiently to produce as many gloves as possible at this critical time," Lim added.
Moreover, as a result of the aggressive organic expansion in nitrile glove capacity, Top Glove said it also cemented its position as the world's largest manufacturer of nitrile gloves, on top of being the world's largest manufacturer of natural rubber gloves and surgical gloves.
On prospects, Top Glove said it will continue to expand its capacity to ensure it is well-positioned to fulfil global glove demand, which is expected to grow from a pre-Covid level of 8% to 10% per annum, to 12% to 15% per annum post-Covid.
To this end, Top Glove has earmarked RM3 billion for capital expenditure to build 450 new lines, creating a new capacity of 60 billion pieces of gloves from calendar year 2020 (CY20) to CY26.
Moreover, phase one of the Top Glove Innovation Complex at Factory 42 in Banting, which is the group's new manufacturing and research centre of excellence facility, is expected to be completed by the second quarter of CY22.
Going forward, Top Glove said it envisions extremely robust quarters ahead, driven by strong demand growth, high utilisation and additional capacity coming on-stream, coupled with a continued focus on innovation, technology, quality and cost efficiency.
At noon break, shares of Top Glove were down 38 sen or 2.22% at RM16.70, valuing it at RM44.29 billion. Some 17.96 million shares were done.