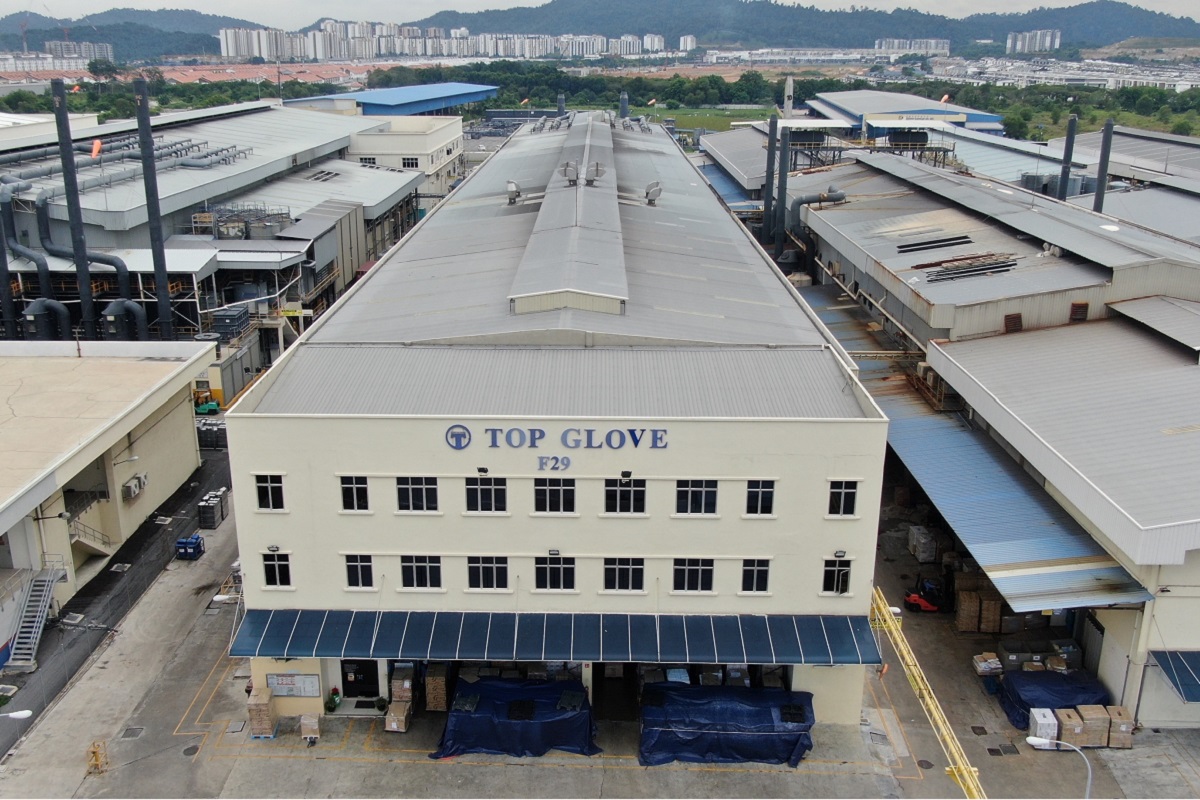 KUALA LUMPUR (Nov 24): Top Glove Corp Bhd, whose shares have been sliding since the start of November with news of progress in the vaccine discovery space, has lost RM12.52 billion in market capitalisation (market cap) in the past three weeks.
As at 4.15pm, the world's largest glove maker's share price was down 7.21% or 53 sen at RM6.82 per share, its lowest level since the beginning of August.
At its current price, Top Glove's market cap stands at RM55.81 billion, down 18.3% from the RM68.33 billion it had on Nov 2, the first trading day of the month. The group's market cap has dipped below RM60 billion since Nov 13.
Besides vaccine development news, with Pfizer, AstraZeneca and Moderna unveiling vaccine candidates with over 90% efficacy levels early this month, Top Glove shares further tumbled today following its confirmation yesterday that 28 of its factories in Klang, Selangor, would be temporarily shut after a spike of Covid-19 infections among its workers.
The confirmation was issued after Senior Minister (Security Cluster) Datuk Seri Ismail Sabri Yaakob announced the same day that these factories would cease operations in stages to allow the workers to undergo screenings and mandatory quarantine to contain the spread of the virus among the employees.
Just last week, health authorities placed Top Glove's workers dormitories in Meru, Klang under enhanced movement control order for two weeks starting Nov 17, which affected 27% of the glove maker's 21,000-strong workforce.
In a note this afternoon, AmInvestment Bank analyst Thong Pak Leng wrote that Top Glove has screened 5,767 workers so far and found 2,534 positive, based on an analyst briefing Top Glove held earlier today.
"The Covid-19 positive workers have been sent to hospitals while the rest are under quarantine in the company's newly built apartment and hotels nearby. The cost of testing is RM150 per worker and is fully borne by Socso. Meanwhile, Top Glove is still awaiting confirmation from the authorities on the date of resumption of operation," Thong wrote.
Thong also noted 20 out of the 28 factories are glove production facilities, with an estimated capacity of about 45 billion pieces per annum.
"Management noted that of all glove production facilities in Klang, only 10% of them are operational due to the shortage of manpower. The company is ramping up production outside Klang to meet customers' demand," Thong
"Top Glove has not revealed the monetary loss resulting from this closure. However, based on our rough estimates, assuming 20 of the 36 glove production factories operating in Meru, Klang are closed for two weeks, the total impact to Top Glove's revenue will be around 2% which is not significant.
"We are not making any changes to our earnings forecasts at this juncture. However, we will monitor closely to assess the total loss and will adjust our numbers accordingly once the official numbers are announced. Maintain HOLD with an unchanged fair value of RM7.88 per share based on a five-year average PER of 28x," Thong noted.
Over RM1b spent on share buybacks since September
Meanwhile, yesterday marked the 10th straight trading day this month that Top Glove has continued to buy back its own shares, with RM1.03 billion spent on the exercise since September.
It bought 6.78 million shares yesterday for RM49.95 million, its latest filing showed. The shares were bought at between RM7.34 and RM7.43 apiece. The acquisition raised the group's cumulative net outstanding treasury shares to 141.85 million shares, which is equivalent to a 1.73% stake.
Yesterday's share buyback also increased the amount the group has spent on share buybacks this month to RM679.08 million, after spending RM355 million in September. The total RM1.03 billion spent is equivalent to about 55% of the group's net profit of RM1.87 billion for its financial year ended Aug 31, 2020.
The amount spent is also about 85.5% of its cash balance as at Aug 31. The group's balance sheet as at Aug 31 showed its cash pile amounted to RM1.21 billion, plus investment securities of RM1.67 billion.
Year to date, despite the recent slump in its share price, Top Glove's counter is still up about 340% from when was trading at RM1.55 on Jan 2.
Read also:
Top Glove confirms temporary shutdown of 28 factories in Meru due to upsurge in Covid-19 cases
EMCO at Top Glove dormitories: 3,550 workers to undergo Covid-19 tests
Top Glove has spent over RM1b on share buy backs since September