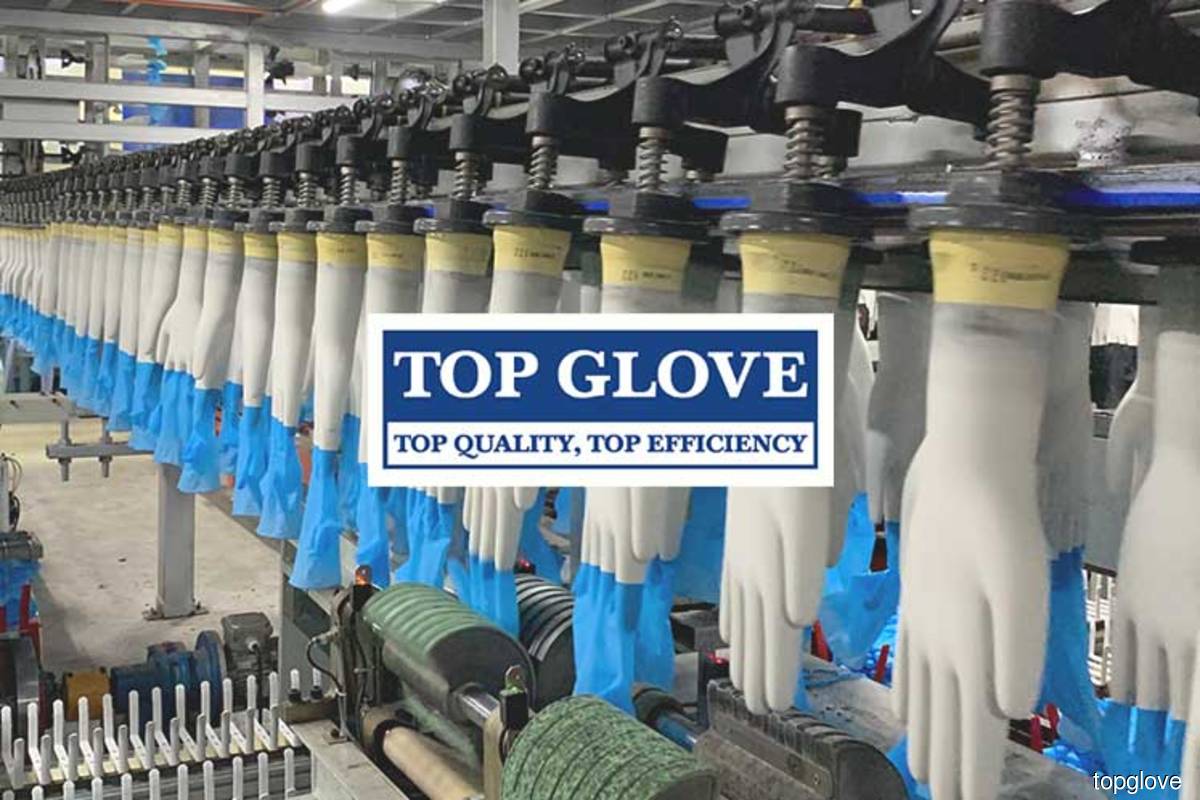 KUALA LUMPUR (Nov 23): As Top Glove Corp Bhd continued its share-buyback spree for the 10th consecutive trading day today, the amount spent by the glove maker to mop up its own shares since September has risen to more than RM1 billion.
The group, which earlier today announced that its 28 factories in Klang will be shut down temporarily in stages, following a spike in Covid-19 cases among its workers, purchased 6.78 million Top Glove shares for RM49.95 million.
This is a relatively lower amount compared with the value of the share buybacks in the last few days.
In a bourse filing, the glove maker said the price paid for the shares bought back today ranged from RM7.34 to RM7.43 apiece.
Today's purchase raised the group's cumulative net outstanding treasury shares to 141.85 million shares, which is equivalent to a 1.73% stake.
Today's purchase also raised the amount the group has spent on share buybacks this month to RM679.08 million, after spending RM355 million in September.
This means Top Glove has spent RM1.03 billion on share buybacks since September. This equals to about 55% of the group's net profit of RM1.87 billion for its financial year ended Aug 31, 2020.
Top Glove is possibly the group which has spent the most on share buyback exercise in such a short span of time. The amount spent is equivalent to 85.5% of its cash balance as at Aug 31.
The group's balance sheet as at Aug 31 showed its cash pile amounted to RM1.21 billion, plus investment securities of RM1.67 billion.
Separately, Top Glove said the Employees Provident Fund (EPF) disposed of 1.12 million shares in Top Glove on Nov 18, reducing its stake in the group to 6.62%, comprising 533.21 million shares.
Nonetheless, EPF remained as a net buyer of Top Glove shares so far this month. The provident fund has bought a total of 67.88 million shares or a 0.84% stake in the group since Nov 1.
Top Glove's share price closed up six sen or 0.82% at RM7.35 today, bringing the group a market capitalisation of RM59.25 billion. Some 48.28 million shares were traded.
Year-to-date, Top Glove shares have appreciated by 374% or RM5.80, from RM1.55 on Jan 2.