This article first appeared in The Edge Financial Daily, on March 22, 2019.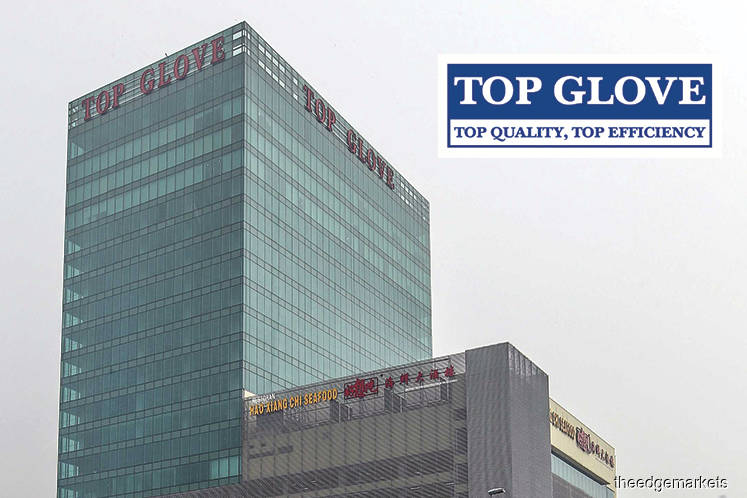 Top Glove Corp Bhd
(March 21, RM4.46)
Maintain add with a target price (TP) of RM5.08: Top Glove's (TOPG) share price has declined by 18.7% year to date (YTD), due to concerns over: i) heightened pricing competition; ii) stronger ringgit versus the US dollar; and iii) weaker-than-expected earnings prospects for Aspion. These concerns are further worsened by our view of flattish yearly and quarterly 2QFY8/19 net profit from a stronger ringgit and higher tax rate. Yet, we believe these concerns are priced into current valuations, with value emerging.
 
In the YTD, latex prices are up 28.4%, due to speculative activities by futures traders, in our view. We think latex prices are unlikely to sustain at current levels given no near-term catalyst to boost the weak global demand for rubber. Nevertheless, it could raise selling prices for its latex gloves (46% of 1QFY19 total sales volume) to maintain its margins; but there could be a time-lag of two to three months before it is able to fully pass on the rising costs.
Top Glove remains confident that its acquisition of Aspion will be accretive in the long run despite recent setback (loss-making in 1QFY19). As part of its Aspion turnaround plan, Top Glove is upgrading Aspion's production facilities and reshuffling its operations team. In the long run, Top Glove is confident of leveraging on Aspion's capabilities in the surgical glove space to grow its market share in this segment.
While Top Glove is on track to grow its production capacity to 70.1 billion pieces per annuam (+15.9% year-on-year [y-o-y]) by end-2019F (assuming no delays), we believe that overcapacity concerns are aggravated. This is given that we estimate that the quantum of effective capacity increase in 2019 is significantly smaller at 5.3% y-o-y. Also, Top Glove has indicated a more cautious approach in commissioning its new capacity, while stating that commissioning of Plant 32 Phase 1 and Plant 33 will be delayed to 2QCY19 (from 1QCY19 previously).
We retain our "add" call on Top Glove with a lower TP of RM5.08. This is post lowering our FY19-20F earnings per share (EPS) estimates by 18.7-19.8% to account for lower contribution from Aspion and updated capacity expansion plans. We also introduce our FY21F EPS. We peg our TP to 24 time CY20 P/E (+1 sd of its 5-year historical mean) versus 22 times previously (20% discount to Hartalega). Key risks to our call: stronger-than-expected pricing competition and/or sharp strengthening of ringgit against the dollar.
YTD, Top Glove's share price is down 18.7%. We attribute this mainly to concerns over i) heightened competition; ii) headwinds from the current operating environment, such as strengthening of the ringgit; and iii) potential extended losses from the acquisition of Aspion.
Post the recent share price correction, we believe that value is emerging as the stock is now trading at 20.6 times CY20F P/E (below +1 sd of both its five-year historical mean and three-year historical mean). In our view, current valuations have yet to take into account Top Glove's positive track record and strong long-term outlook in terms of i) consistent EPS growth across the years (five-year EPS compounded annual growth rate of 17.3% in FY13-FY18); ii) defensive nature of its business, and iii) its position as the world's largest producer of gloves which allows it to benefit from the inelastic demand for rubber gloves (annual average demand growth of 7-8% over the past five years). — CGSCIMB Research, March 20