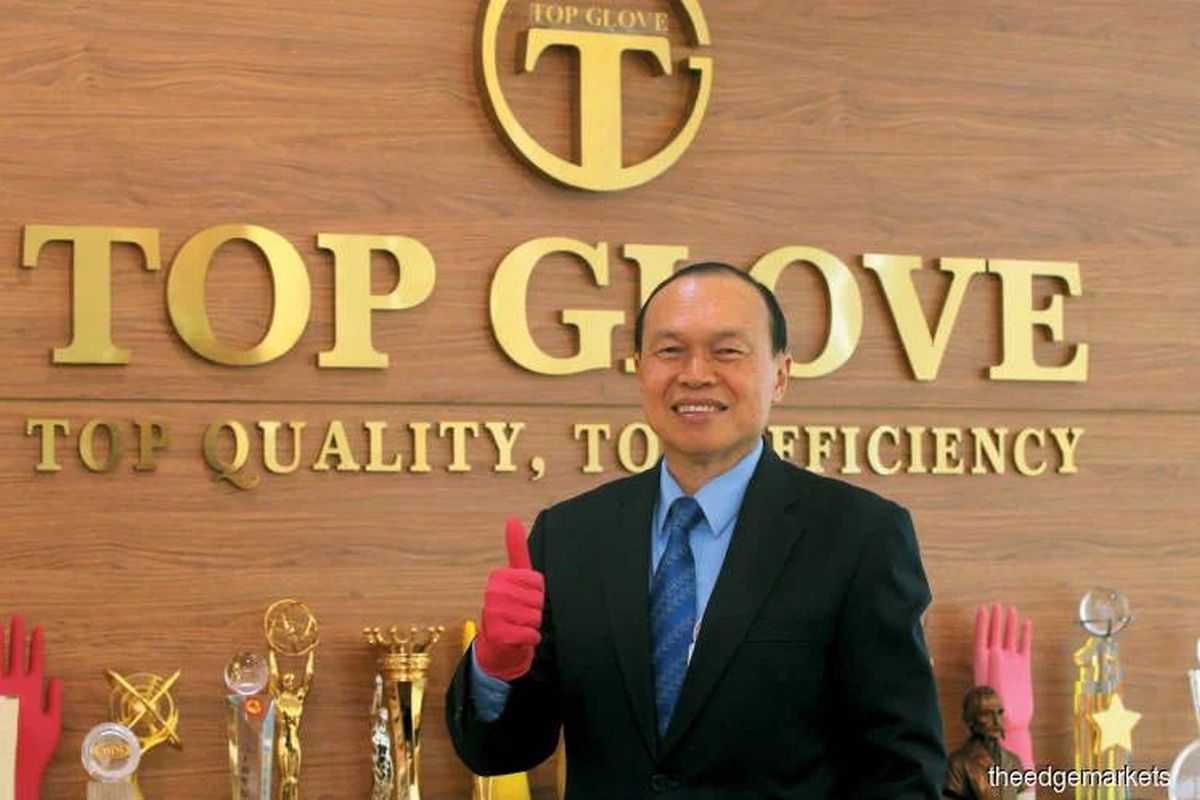 KUALA LUMPUR (Dec 10): After the massive share buy-back exercise undertaken by Top Glove Corp Bhd since September, its chairman Tan Sri Lim Wee Chai has picked up the baton by buying 4.28 million shares for RM29.77 million in his own capacity.
The shares were bought in two transactions yesterday and today. A total of 2.856 million shares were bought at RM6.929 per share,  while some 1.428 million shares were transacted at RM6.993 per share, according to Top Glove's filing with Bursa Malaysia today.
Following the purchase, Lim has a direct interest of 26.13% in the world's largest glove maker, plus an indirect interest of 8.63%.
Top Glove shares today closed up 15 sen or 2.19% at RM6.99, with a market capitalisation of RM57.29 billion.
Year-to-date, the counter has risen by over 350%, even after it has shed some of its gains since late October following news of the development of Covid-19 vaccines.
The company has spent more than RM1 billion to mop up its own shares since September.
Tropicana Corp Bhd, which is also chaired by Lim, also bought RM78.47 million worth of Top Glove shares last week. Lim has an 11.07% stake in Tropicana.
Due to this transaction, Bursa Malaysia had requested Tropicana to justify the rationale behind the group's purchases of 11.25 million Top Glove shares, given that the business is different from Tropicana's principal activities.
Tropicana responded by saying that the acquisitions were undertaken as part of its investment strategy to capitalise on the potential robust growth of Top Glove. The company said Lim had voluntarily abstained from deliberating and voting for the acquisitions.