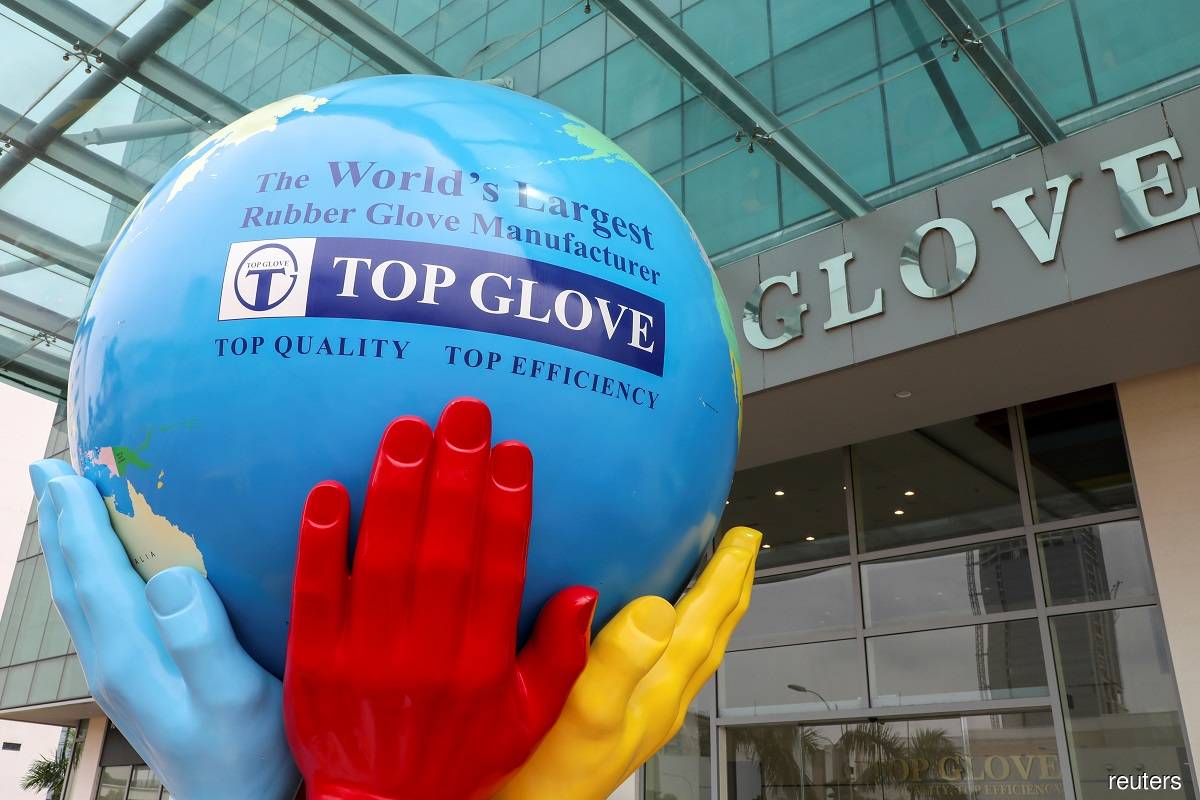 KUALA LUMPUR (Nov 24): Top Glove Corp Bhd continued buying back its own shares for the 11th consecutive trading day today, even as it is grappling with a huge number of Covid-19 cases within its workforce.
The glove maker disclosed in a bourse filing that it bought back 6.23 million of its shares for RM42.64 million today. The shares were bought at between RM6.80 and RM6.91 per share.
With this, Top Glove has repurchased RM1.08 billion worth of its own shares since September.
The share buy-back so far this month totals RM721.72 million worth of shares, while in September the world's top rubber glove maker bought RM355 million worth of its shares.
The total number of treasury shares now held by Top Glove stands at 148.08 million, translating into a 1.81% stake.
To put this into perspective, this figure is equivalent to 57.67% of Top Glove's RM1.87 billion net profit for the financial year ended Aug 31, 2020 (FY20).
It also represents 88.96% of its cash and cash balances as at the end of FY20, amounting to RM1.21 billion. Top Glove also has RM1.67 billion worth of investment securities.
In a separate announcement today, the Employees Provident Fund said it has purchased 1.09 million Top Glove shares, raising its holding in the group to 534.3 million shares or a 6.64% stake.
Top Glove shares closed 55 sen or 7.48% lower at RM6.80 today, valuing the group at RM5.73 billion. The counter saw 89.73 million shares traded.
The fall in share price came after Top Glove was ordered by the government to close 28 of its factories in stages to facilitate Covid-19 screening and quarantine processes.
A total of 1,511 new confirmed Covid-19 cases were detected today in the Teratai cluster, which originated from Top Glove's worker dormitories in Klang, according to the Ministry of Health.
To date, 5,777 individuals in the cluster have been screened and there are 4,036 positive cases, comprising 3,846 migrant workers and 190 Malaysians.
Read also:
Only 3% annual revenue lost from closures of 28 factories, says Top Glove