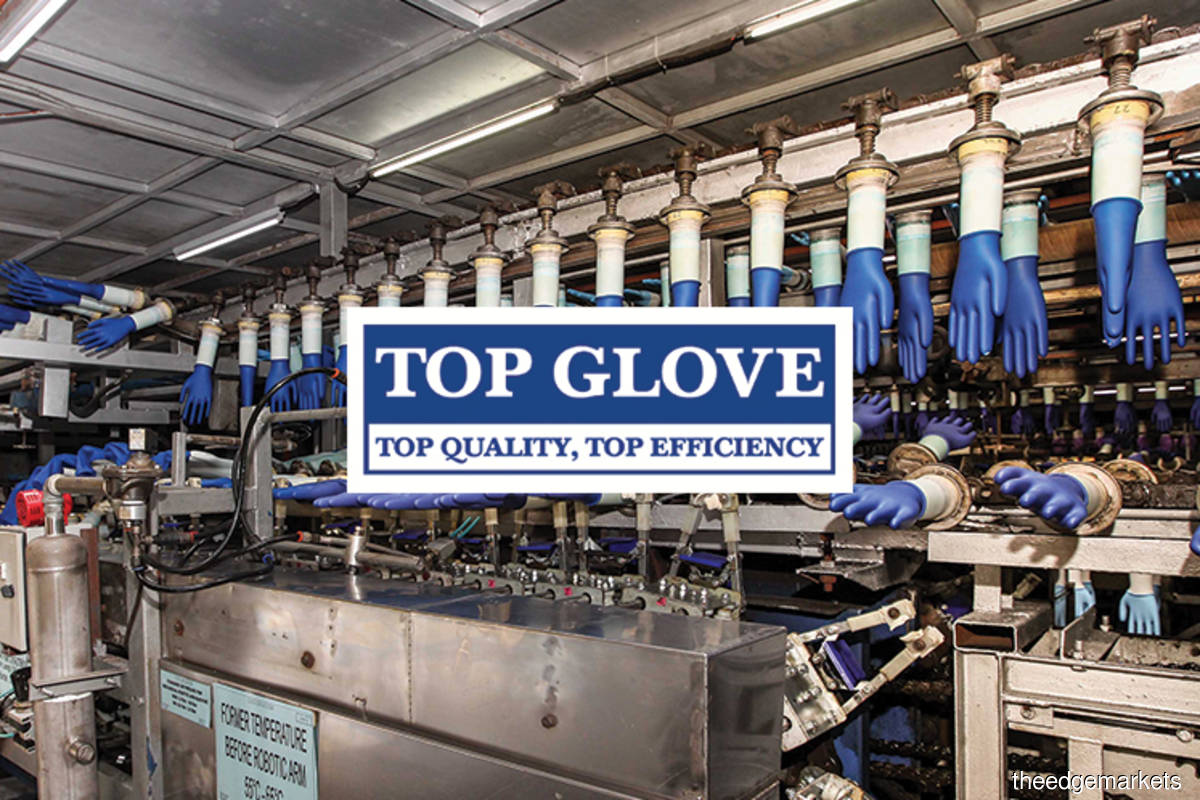 KUALA LUMPUR (Nov 10): Top Glove Corp Bhd bought back 8.94 million or 0.72% of its shares for RM69.90 million in the open market today, amid a significant drop in the share price following Pfizer Inc's announcement of a viable Covid-19 vaccine candidate.  
 
In a filing with Bursa Malaysia, Top Glove said the shares were bought at between RM7.68 and RM7.93 per share.  
Top Glove shares closed 68 sen or 8.02% lower at RM7.80 today, with a market capitalisation of RM63.91 billion.  
Besides Top Glove, other rubber glove stocks also experienced sharp falls after Pfizer said its experimental vaccine was more than 90% effective in preventing Covid-19, based on initial data from a large study.  
 
Glove counters topped the losers list today, led by Hartalega Holdings Bhd (down 13.83% or RM2.52 to RM15.70) and Kossan Rubber Industries Bhd (down 92 sen or 12.27% to RM6.58).  
 
In third place was Supermax Corp Bhd (down 80 sen or 8.31% to RM8.8311, followed by Top Glove.  
 
On Sept 11, Top Glove announced that it had spent RM99.9 million to buy back 13.42 million shares, with prices ranging from RM6.20 to RM8 apiece. At the time, it was calculated that Top Glove had put in nearly RM210 million to buy back its shares over a period of three days.  
 
Since then, Top Glove has been noted to have spent an additional RM144.83 million for further shares buybacks in the open market during the rest of September.