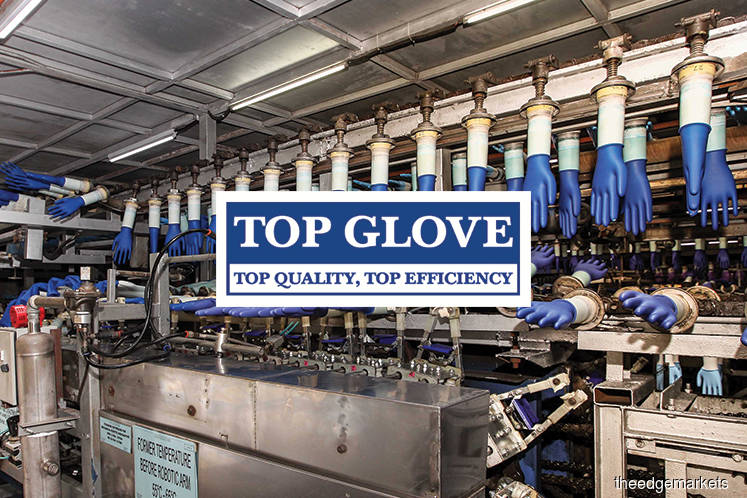 KUALA LUMPUR (July 9): The world's largest glove maker Top Glove Corp Bhd told Bursa Malaysia today that its legal suit against Adventa Capital Pvt Ltd stemmed from its discovery that all is not as it appeared at its newly acquired surgical glove manufacturing company Aspion Sdn Bhd.
In a statement, it said it discovered irregularities in certain Aspion balance sheet items after completing the acquisition on April 4 this year — in particular its inventories, plant and machinery.
It subsequently conducted an investigation into the new subsidiary and appointed an independent accounting firm to look into the irregularities in Aspion's accounts, as well as the possible overstatement of the acquisition price for Aspion.
"From the interim report given by the independent accounting firm, there is currently an overstatement of inventory, plant and machinery in Aspion's accounts amounting to RM74.4 million. Further, the interim report also states that the acquisition price of Aspion was overstated by RM640.5 million," it said.
These discoveries were what led to its claim of RM714.9 million — which consists of the overstatement and overvaluation — in its lawsuit against Adventa Capital, as well as Low Chin Guan and Wong Chin Toh, who are both directors in Aspion.
Top Glove went on to say that the litigation will not impact Aspion's business operations, which will continue as usual.
"Meanwhile, the group's business operations remain resilient and scalable, with a healthy cashflow. Top Glove also performed well in 3QFY18. On a nine-month basis, the group attained sales revenue of RM3 billion and its profit after tax of RM335.3 million surpassed full-year profit after tax for FY17," it said.
Top Glove also said it remains upbeat on its outlook.
"With the combined capabilities of Aspion, the group is confident of continued growth going forward. It recognises there will always be challenges in business and is focused on taking immediate steps to address the issues.
"Top Glove will continue to uphold its business ethics of honesty, integrity and transparency and believes that as it continues to do the right thing and pursue its business priorities, it will be able to overcome these challenges and stay on course towards achieving its business goals," it said.
On Jan 12, Top Glove inked a conditional share purchase agreement with Adventa Capital to acquire Aspion via a combination of RM1.23 billion cash and new Top Glove shares totalling RM137 million. The acquisition made Top Glove the world's largest producer of surgical gloves.
But last Friday (July 6), Top Glove announced the group and its wholly-owned unit Top Care Sdn Bhd were suing Adventa and claiming for no less than RM714.9 million from a conspiracy to defraud Top Care and Top Glove in the acquisition. They are also suing Low Chin Guan and Wong Chin Toh for fraudulent misrepresentations.
The group has also obtained ex-parte injunctions in both Malaysia and Singapore restraining Adventa Capital, Low and Wong from selling their assets in and outside Malaysia up to the value of RM714.9 million, until trial or further order. In Malaysia, the inter partes hearing of the injunction application is fixed for July 13.
After the lawsuit was made public, Top Glove's share price hit limit down today, after falling by as much as RM3.63 or 30% to RM8.47. The stock eventually pared some losses before settling at RM9.13, still down RM2.97 or 24.55%, valuing the group at RM11.72 billion.