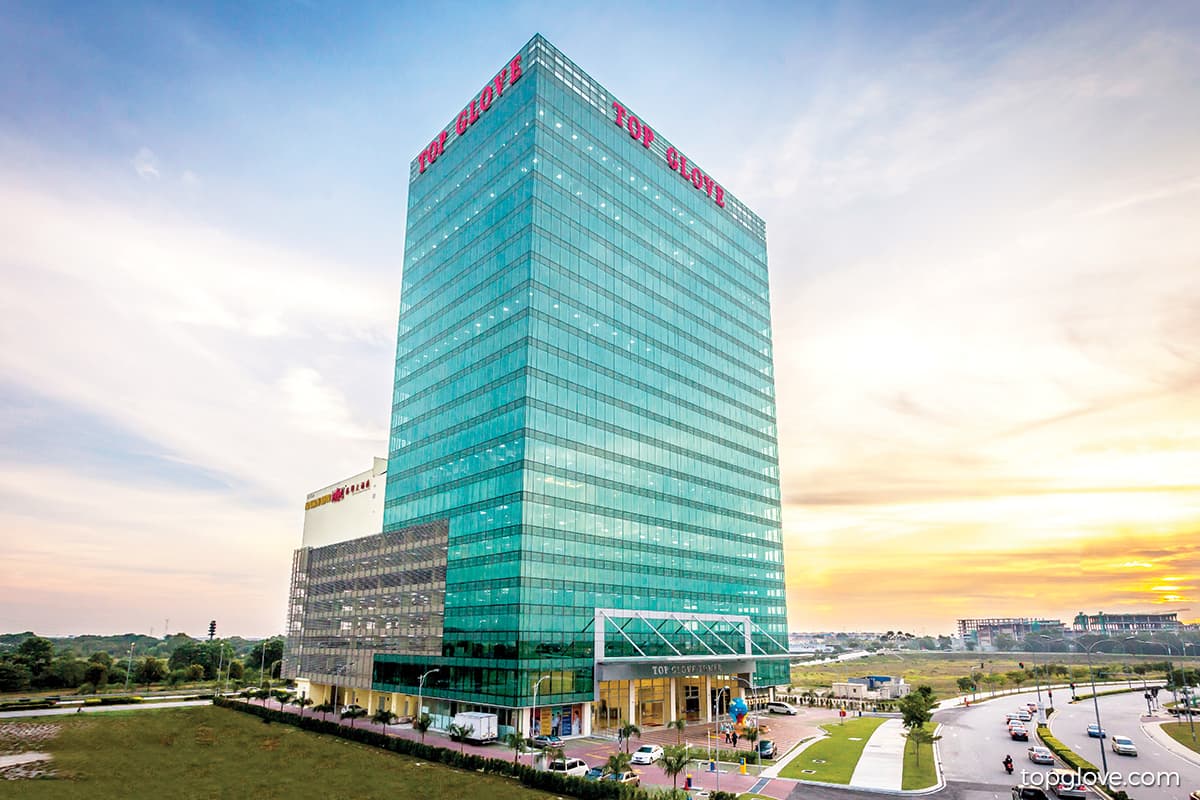 In a bourse filing, the group attributed the decline to adjustments in line with glove market price trends, as average selling prices (ASPs) peaked in February.
"The sales volume (quantity sold) eased 4% quarter-on-quarter (q-o-q), mainly due to reduction in sales in the US, following a temporary halt in shipments to the US from Malaysia, in compliance with requirements of the US Customs and Border Protection," it said.
The group also noted that raw material prices for the quarter had risen from the immediate preceding quarter, with average natural latex concentrate 8% rising to RM6.31 per kg from RM5.85 per kg, while nitrile latex inched up 0.4% to US$2.31 per kg, from US$2.30 per kg.
Revenue fell 22.42% to RM4.16 billion from RM5.37 billion. Earnings per share (EPS) slipped to 25.44 sen from 35.77 sen.
However, on a yearly basis, its net profit surged 485% from RM347.9 million in the previous year's corresponding quarter amid the continued demand for rubber gloves.
Meanwhile, revenue for the quarter jumped 147% from RM1.69 billion a year earlier. EPS rose from 4.39 sen.
The group announced a third interim dividend of 18 sen per share, comprising a single tier third interim dividend of 12.7 sen per share and special single tier third interim dividend of 5.3 sen per share. The dividend will be payable on July 7.
In its filing with the bourse, the group attributed the stronger sales to the continued demand for gloves globally amid the ongoing Covid-19 pandemic, which contributed towards the higher profit after tax year-on-year (y-o-y).
Top Glove also benefitted from the higher ASPs, which peaked in February 2021, coupled with ongoing enhancements across its operations through digital transformation, continuous research and development (R&D) and innovation, quality and productivity initiatives and talent acquisition and development.
It said the price of natural latex concentrate saw a y-o-y increase of 45% in 3QFY21 to RM6.31 per kg, whilst nitrile latex prices increased 138% to an average price of US$2.31 per kg.
It expects raw material prices to be on a downtrend going forward, which will augur well for the group.
For the nine months ended May 31, 2021, its cumulative net profit spiked 1,163% to RM7.26 billion from RM575 million in the previous year's corresponding period, while its revenue increased 246% to RM14.29 billion from RM4.13 billion.
"We are pleased that the group has done well despite a tough environment, weathering several difficulties to deliver a commendable performance. This is attributed to technological advancements towards Industry 4.0, as well as R&D and innovation, and most importantly, good people," said Top Glove managing director Datuk Lee Kim Meow in a statement.
"We will also continue to ensure we impact people and the planet in a positive way, as we sharpen our focus on making our business more sustainable," he added.
Some of the group's environmental, social and governance (ESG) initiatives include the lowering of carbon emissions by investing in green energy and rolling out solar power systems at its factories, as well as better water management through rainwater harvesting and the setting up of a reverse osmosis water treatment plant.
Top Glove also has strengthened its migrant workers' recruitment system, it said, and implemented a zero cost recruitment policy in 2019.
It has also made available several grievance and whistle-blowing channels, and has invested RM201 million in the building of hostels to accommodate 14,200 workers, which are expected to be completed between 2022 and 2023.
In terms of governance, it said that executive compensation is linked to deliverables in key aspects of ESG and that the tenure of independent non-executive directors is limited to nine years in order to maintain objective and independent deliberation, review and decision making of the board.
The group maintains a positive view on the glove industry's prospects, going forward.
"We have gone through several cycles comprising both good and challenging times, since we started the business. However, for the past 20 years since our listing on Bursa Malaysia, we have successfully delivered a CAGR (compound annual growth rate) of 28% for revenue and 38% for profit.
"This is surely a glowing testament to the glove industry's strong fundamentals and its promising long-term potential, as well as our robust ESG practices. As we continue to work harder, smarter and faster, we also believe we will be well positioned to conclude our financial year 2021 on a healthy and positive note, and continue creating value for all our stakeholders," said Lee.
At 2.50pm, Top Glove rose three sen or 0.63% to RM4.81 for a market capitalisation of RM38.42 billion.
Read also:
Top Glove sees glove prices to continue falling in coming months
Top Glove: Shorter production lead time with new capacity and fewer spot orders