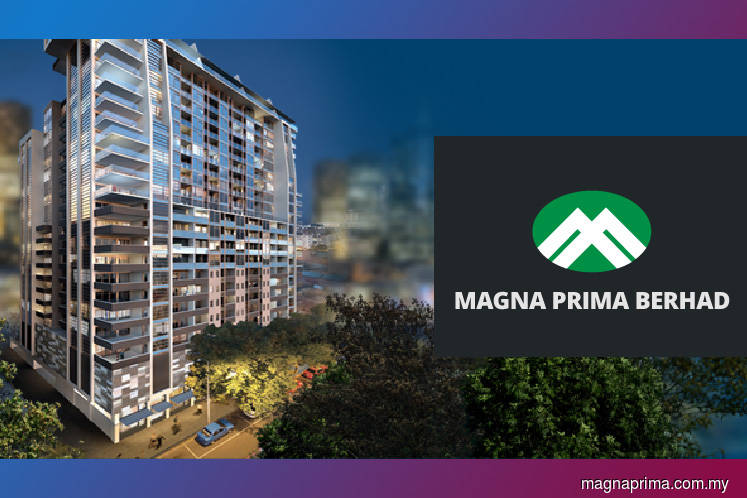 KUALA LUMPUR (May 13): Magna Prima Bhd, which is in the midst of fighting off a winding-up proceeding initiated by the liquidator of a subsidiary, says major shareholder Top Fresh Foods (M) Sdn Bhd has raised its stake in the property developer and construction company.
In a bourse filing, Magna Prima said Top Fresh Foods had raised its deemed interest in the company by 1.5 million shares, following an off-market acquisition on May 12, bringing it's total indirect or deemed interest in Magna Prima to 72.05 million shares, representing a 21.51% stake. Top Fresh Foods also has a direct interest of 16.57 million shares or 4.95% in Magna Prima.
The acquired shares were of deemed interest by virtue of the interest held by the common directors and shareholders of Top Fresh Foods and Fantastic Realty Sdn Bhd, the filing read. The common shareholder of Top Fresh Foods and Fantastic Realty is Lee Hing Lee. Lee Aik Chong is also a shareholder in Top Fresh Foods.
While details of the off-market deal was not provided, the shares were likely acquired by Fantastic Realty, which had a 21.06% stake in Magna Prima as of November last year, after raising its stake by 7.6% or 25.46 million shares to 70.55 million shares in Magna Prima. The addition of 1.5 million shares will raise Fantastic Realty's stake to 21.51%.
Meanwhile, Magna Prima's latest filing shows Hing Lee and Aik Chong's Top Fresh Foods now holds a total of 26.46% in Magna Prima, making it the second largest shareholder in the company after Prisma Pelangi Sdn Bhd, which has a direct 30.72% in the company.
Prisma Pelangi is the vehicle of executive director Ho Wen Yan, whose immediate family members Chew Po Sim, Ho Min Yi, Ho Wen Fan and Ho Wen Han are also part of Prisma Pelangi.
In February this year, Magna Prima said winding-up proceedings had been initiated against it by Jayapalasingam Kandiah, the liquidator of its subsidiary Magna Shah Alam Sdn Bhd (MSA), who alleged the group had not paid RM3.81 million that it owed MSA.
However, Magna Prima noted that Jayapalasingam had not provided a detailed explanation as to why no action was taken to execute a judgment sum of RM19.38 million and RM20,000 in costs awarded by the court to MSA, in an earlier court case. "MPB will take steps to oppose the winding-up petition and to strike out the winding-up petition," it said in a stock exchange filing then.
Shares of Magna Prima slipped one sen to 84 sen today, giving it a market capitalisation of RM279.41 million.