This article first appeared in City & Country, The Edge Malaysia Weekly, on July 27, 2020 - August 02, 2020.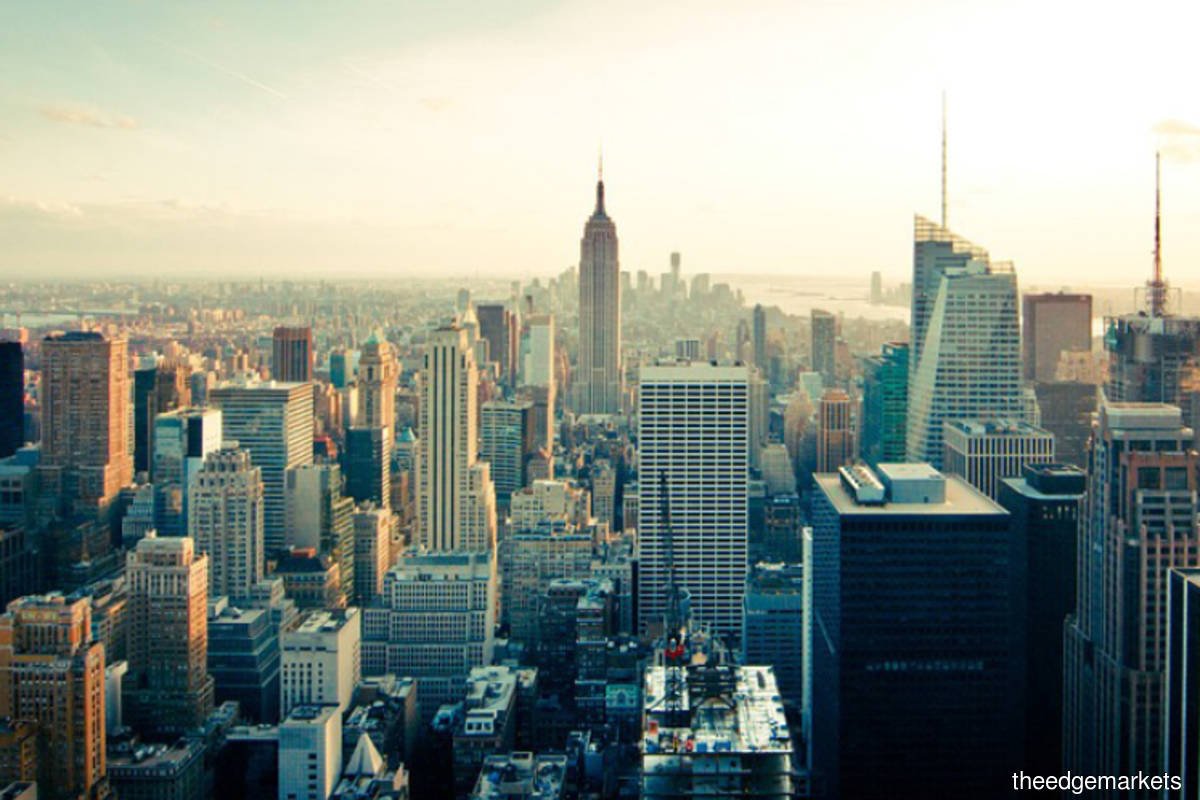 As global markets, notably the real estate segment, gear up for recovery post-Covid-19, Knight Frank Asia Pacific has highlighted the top five cities that are anticipated to be best-performing and agile. They are: New York, the US; London, the UK; Lisbon, Portugal; Auckland, New Zealand; and Sydney, Australia.
Absorbing a significant demand in the global residential markets, Asian investors are now increasingly looking for opportunities both domestically and abroad, according to Knight Frank Asia Pacific. The consultancy says that with the low interest rates, currency fluctuations and some discounts, cross-border activity will grow in the coming months.
New York
The New York market has proven to be resilient, with a continued focus from state leadership on a cautious and disciplined reopening strategy, according to Knight Frank Asia Pacific. The consultancy maintains that factors such as a US$60,000 estate duty exemption for foreign nationals when buying a US property, no stamp duty and no taxes under the Foreign Account Tax Compliance Act (Fatca)/the common reporting standard (CRS) further add to the market appeal.
According to Georgina Atkinson, Knight Frank Asia Pacific's residential manager, the US market remains active despite the pandemic. "This is demonstrated by the level of enquiries received in recent weeks for residences at The Towers of the Waldorf Astoria from buyers across multiple markets in Asia looking to purchase a trophy asset in arguably the world's safest real estate market. The property, which will include 375 condominium residences and the 375-key Waldorf Astoria New York hotel, will welcome residents and guests in 2022," says Atkinson.
"The US is the No 1 destination for residential purchases of buyers from Asia-Pacific, as demonstrated by Knight Frank's 2020 Wealth Report findings," says Atkinson. Asian investors planning to purchase property in 2020 indicated a clear preference for prime residential markets, with the US leading as the destination of choice, she adds.
"Manhattan is the worldwide centre of finance and culture. Alongside its globally renowned higher education and medical facilities, the city's real estate has for decades proven to be a coveted and stable asset. In times of uncertainty, buyers gravitate towards markets that are resilient and offer stability and long-term price appreciation, which is what we are seeing at present in New York City," says Atkinson.
London
Apart from the pandemic, the residential market in prime central London has seen many disruptive factors in recent years, from the stamp duty reforms in 2014 and 2016 to Brexit, according to Knight Frank Asia Pacific. Nonetheless, given London's continued global appeal, there has been growing pent-up demand as the number of new buyers registered with the company is more than the number of new properties that have come onto the market.
Knight Frank head of prime central London developments Rupert des Forges says, "Historically, London has always held the status of 'safe haven' with international buyers, and the time to invest here has never been more compelling, thanks to the effective currency discount currently available in prime central London."
As political uncertainty receded following the general election in December 2019, prices saw an uptick at the beginning of 2020 for the first time since 2015, according to Knight Frank Asia Pacific. The consultancy says some areas have seen price corrections of as much as 25% since the peak and currency advantages could place London at the beginning of a new cycle.
"For overseas purchasers looking to make an investment in London, there are a number of exceptional prime developments to choose from. However, one best-in-class example is Chelsea Barracks, developed by Qatari Diar, where a high-specification design and luxury craftsmanship make it a very compelling investment for purchasers looking to acquire a prime asset in one of the city's most desirable postcodes," says des Forges.
Lisbon
Lisbon was ranked as the best city in Europe for investment and development prospects by PwC in 2019, up from 11th place in 2018. Knight Frank Asia Pacific asserts that solid economic fundamentals, affordable prices, a low cost of living and improving transport connections make the city an international destination for investors, developers and tourists alike. Lisbon has also seen the arrival of a number of international developers, which has boosted its demand in the last few years, it says.
"Asian and international investors are not new to the Lisbon market. Since the start of the Golden Visa Programme in 2012, 8,466 applicants have taken advantage of the opportunity to invest in property in order to apply for the scheme, which has amounted to €5.1 billion of investment into Portuguese real estate," says Knight Frank international residential developments senior negotiator Oliver Banks.
"Lisbon offers an enviably luxurious lifestyle at low cost, as well as solid economic fundamentals, affordable property prices (€1 million buys you 125 sq m), strong rental yields (4% to 6%) and improving transport connections. This combination has resulted in an international hotspot for investors, developers and tourists alike," says Banks.
"While prices are momentarily muted, this could provide a small window of opportunity to investors. Portugal's successful handling of the pandemic in comparison to thier European neighbours has meant that they are among the first to ease restrictions. This, combined with strengthening demand and limited prime supply, will underpin Lisbon's price growth, which is forecast to rebound by 5% in 2021," says Banks.
Sydney
Australia's residential market remains on the path to recovery, boosted by a credit environment that continues to ease with historical low interest rates, currently at 0.25%, and the recently launched federal HomeBuilder scheme, according to Knight Frank Asia Pacific.
Crown Residences at One Barangaroo partner Erin van Tuil says, "The prime property market in Sydney has recorded strong and sustained price growth historically. Knight Frank research revealed that Sydney's prime property market recorded 4.7% growth in the 12 months up to March 2020.
"Sydney has emerged on the global stage [as a destination] for luxury home offerings and has seen increased demand from ultra-high-net-worth individuals (UHWNIs), who continue to flock here. Its fundamentals as a city remain unchanged and the prime market is poised for resilience in uncertain times. Sydney offers good healthcare and education systems and an incomparable quality of life, such as access to some of the world's most pristine beaches and the great outdoors.
"When you couple this with the lifestyle on offer at homes such as Crown Residences at One Barangaroo, also Australia's first fully integrated hotel branded residences, I can't see a greater investment opportunity at the moment or that will be for some time."
Auckland
According to Knight Frank's international partner Bayleys, New Zealand has been on the investment radar of investors from countries such as Singapore, Canada and the US for a number of years.
Bayleys says CBD locations within gateway cities such as Auckland remain the favoured investment destinations, but with assets within prime locations currently tightly held, search areas have been extended to include city-fringe precincts with interest bolstered by blue-chip tenants, particularly those from the IT and utility industries.
The consultancy maintains that the demand in New Zealand is still buoyant. "Our unmatched quality of life and thriving but stable business environment make New Zealand an ideal destination for savvy investors. With the country leading the charge when it comes to battling the Covid-19 pandemic, it offers a sophisticated lifestyle in one of our urban centres and easy access to some of the world's most stunning landscapes," says Bayleys projects general manager Suzie Wigglesworth.
"With no capital gains tax or stamp duties, New Zealand has an enticing offering for investors. So whether you are looking to invest for capital gains, rental yield or because you want to own property in a special part of the country, New Zealand is a great place to look at homes for sale," says Wigglesworth.